Another 80s style jam, all sounds come from either the moog or the prophet, with the exception of the drums which are tempest. The sound deign at the beginning was all done on the prophet.
Testing more DIY "Retro 100" modules.
In this radio commentary, Bill discusses the theremin, and how it lead to one the music industry's most fundamental assets, the electronic synthesizer.
This was originally broadcast on December 26, 2000. Visit this link to view complete list of media attributions http://goo.gl/fmGESM.
An eccentric and reclusive computer genius plagued with existential angst works on a mysterious project aimed at discovering the purpose of existence – or the lack thereof -once and for all. However, it is only once he experiences the power of love and desire that he is able to understand his very reason for being.
Director: Terry Gilliam
Starring: Christoph Waltz, David Thewlis, Melanie thierry, Lucas Hedges, Ben Whishaw, Peter Stormare, and Tilda Swinton.
Sound effect 11 from the iMS-20 SFX/iPolysix series.
Effects 11-20 will include the iPolysix so stay tuned.
effect info:continuous,no sequencing/automating.
Solarstone has released a new remix based on the End Titles to Blade Runner, details below:
Pre-order here: http://bit.ly/blade_runner_pure_mix
Subscribe to Black Hole Recordings TV: http://bit.ly/SubscribeToYoutube
Spotify: http://bit.ly/BlackHoleSpotify
Facebook: https://www.facebook.com/blackholerec…
Twitter: http://twitter.com/BlackHoleRec
Drawing from one of Vangelis' most renowned soundtracks, Solarstone has rebooted the theme from the audio auteur's hallowed 'Blade Runner' soundtrack. He has brought trance purity to the beautifully sinister tones of its title theme. Utilizing it as a last tune of the night ID-weapon for many a month, the track (now christened 'Love Theme from Blade Runner') has been given the official seal of approval. The trance master is now set to release his love letter to 'Blade Runner'.
"The doomy night-black drama of Vangelis' echoing piano chimes have rarely sounded better" — DJ Mag (Sept 2013)
Losing none of its ominous awe-inspiring atmosfear, through Solarstone's 'Love Theme From Blade Runner' Vangelis' now exerts a hypnotic thrall over the club floor. Using the classic strains of 'End Titles', Richard fires the Original's balanced nexus of dystopian melancholia and towering elevation through the Pure prism.
Developing a pounding sonic underlay, built from pistoning drums, dramatic orchestral cymbal crashes and undulating bass swells, he sets the stage for its big dramatic soundscapes. Retrofitting Vangelis' analogue synthesizers & FX with purified trance mechanics and unrelenting tension, he filters its darkly timeless melodic chimes into the mix's system. Brilliantly drawn out over nine fissionable, charged minutes he points Vangelis' 30-year-old classic at the very heart of the club floor.
We all enjoy sci-fi so this video of course need to be shown here

Reverb soaked Buchla 100 blips and bloops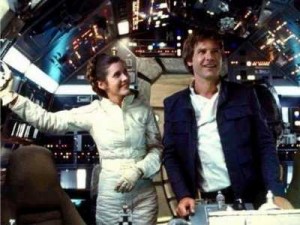 OK, we know this is slightly off topic, but on the other hand hown many genuine synthesizer music fans out there are not also big fans of science fiction and space – so this had to be posted 😀
Disney just bought Lucasfilm for $4 billion. Announcing the news, Disney also said it will release a new Star Wars movie in 2015. The movie is currently titled Star Wars: Episode 7. That means it will take place after Return Of The Jedi.
From a press release: "Star Wars Episode 7 is targeted for release in 2015, with more feature films expected to continue the Star Wars saga and grow the franchise well into the future." Traditionalists are going to scream in horror at this news, but there is a silver lining. The new films will not be produced by George Lucas – who lost his touch a long time ago. Disney executive Kathleen Kennedy will be executive producer of all new Star Wars films. Lucas will serve as a mere "creative consultant."
"With the acquisition, Disney will acquire Lucasfilm's live action production business, along with its Industrial Light & Magic effects business, its Skywalker Sound audio operation and its consumer products unit, among other things."
'Eldancer' has uploaded this nice video featuring Buchla and Eurorack. Its a nice ambient bitpop/electro pop tune with cool sci-fi ingredients
Bluezone Corporation has announced Tripod Invasion, a sound library featuring 200+ unique stereo drones and Sci-Fi sound effects.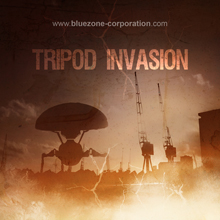 Bluezone Corporation releases Tripod Invasion, a newly designed sound library containing 200+ unique stereo drones and Sci-Fi sound effects, produced as 24 bit / 44.1 kHz wav files. These pro sound effects, drones and mechanical textures offer unlimited usability for numerous audio professional needs. Ideal for sound design for TV, Big Screen and Video Game audio projects.
In this new downloadable sound library you will find high quality underground atmospheres, crashes and impacts, noise FX, risers and downshifters, transition and a large choice of alien rumbles, synthetic roars and deep organic ambient soundscapes. All audio elements are perfect for the needs of scoring, temp tracks, trailers, songs and of course background music. Like all Bluezone Corporation sound libraries, this pack is royalty-free and does not require any additional costs or permissions – it's 100% ready to be used in your commercial productions. This sample pack is also suitable for style such as: Breaks, Dubstep, Ambient, Psy Trance, Techno, Drum and Bass and much more.