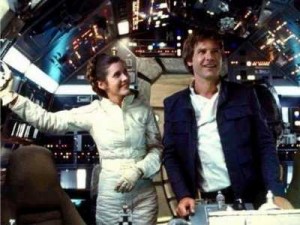 OK, we know this is slightly off topic, but on the other hand hown many genuine synthesizer music fans out there are not also big fans of science fiction and space – so this had to be posted

Disney just bought Lucasfilm for $4 billion. Announcing the news, Disney also said it will release a new Star Wars movie in 2015. The movie is currently titled Star Wars: Episode 7. That means it will take place after Return Of The Jedi.
From a press release: "Star Wars Episode 7 is targeted for release in 2015, with more feature films expected to continue the Star Wars saga and grow the franchise well into the future." Traditionalists are going to scream in horror at this news, but there is a silver lining. The new films will not be produced by George Lucas – who lost his touch a long time ago. Disney executive Kathleen Kennedy will be executive producer of all new Star Wars films. Lucas will serve as a mere "creative consultant."
"With the acquisition, Disney will acquire Lucasfilm's live action production business, along with its Industrial Light & Magic effects business, its Skywalker Sound audio operation and its consumer products unit, among other things."
'Eldancer' has uploaded this nice video featuring Buchla and Eurorack. Its a nice ambient bitpop/electro pop tune with cool sci-fi ingredients
Bluezone Corporation has announced Tripod Invasion, a sound library featuring 200+ unique stereo drones and Sci-Fi sound effects.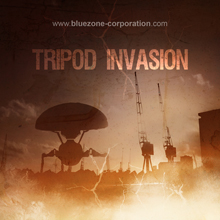 Bluezone Corporation releases Tripod Invasion, a newly designed sound library containing 200+ unique stereo drones and Sci-Fi sound effects, produced as 24 bit / 44.1 kHz wav files. These pro sound effects, drones and mechanical textures offer unlimited usability for numerous audio professional needs. Ideal for sound design for TV, Big Screen and Video Game audio projects.
In this new downloadable sound library you will find high quality underground atmospheres, crashes and impacts, noise FX, risers and downshifters, transition and a large choice of alien rumbles, synthetic roars and deep organic ambient soundscapes. All audio elements are perfect for the needs of scoring, temp tracks, trailers, songs and of course background music. Like all Bluezone Corporation sound libraries, this pack is royalty-free and does not require any additional costs or permissions – it's 100% ready to be used in your commercial productions. This sample pack is also suitable for style such as: Breaks, Dubstep, Ambient, Psy Trance, Techno, Drum and Bass and much more.
Nice to see R2D2 coming to real use here (I do have exactly the same droid figure at home, now I know what to do with it)
Stepped tone generator + 5 step sequencer housed in a Star Wars R2D2 bubble bath container.
http://cgi.ebay.co.uk/ws/eBayISAPI.dll?ViewItem&item=280935731203&ssP…
http://asmo23.wordpress.com/2012/08/04/atari-d2-punk-synth/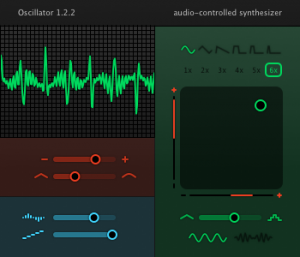 SineVibes has released Oscillator– an audio-controlled synthesizer for the Mac – as a free download.
Oscillator is an AudioUnit effect plugin that lets you turn any audio into sci-fi effects, glitches and noises. It is based on a multi-waveform oscillator with up to six voices and variable frequency stepping, whose parameters are modulated using the input signal's dynamics.
The oscillator output can then be processed via effects which include ring modulator, sample rate degrader and bit crusher. This lets Oscillator turn any audio signal into a wide variety of sounds and effects.
Oscillator is a free download at the SineVibes site.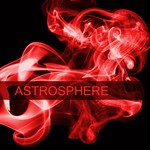 http://youtu.be/j__oRPAruqk
A short improvisation featuring processed audio from a really bad Sci-Fi movie, HP and BK sine wave generators, ring modulators, tape echo, various effects, and a dash of reverb.
www.facebook.com/AtomicShadow
The groundbreaking technical and directorial abilities of Director James Cameron can be experienced in his breathtaking visual world of Pandora in "Avatar". This never before seen world is filled with landscapes, creatures, and civilizations that have also never been heard before by audiences.
Bringing to life the sounds of Pandora include the talent of Skywalker Sound's Supervising Sound Editor, Sound Re-recording Mixer, and Sound Designer Chris Boyes in this SoundWorks Collection sound for film exclusive profile.
Acting as a foundation with an origin story for a new film series, Director Rupert Wyatt takes the audience on the science fiction summer hit, Rise of the Planet of the Apes. The stunning visual effects produced by Weta Digital for the apes are complimented by the wide range of sounds recorded and edited for the film.
Leading the sound team is supervising sound editor and sound designer Chuck Michael and co-supervisor John Larsen with the talents of first assistant sound editor Smokey Cloud and sound re-recording mixers Doug Hemphill and Ron Bartlett.
Chimp Haven serves as The National Chimpanzee Sanctuary. They are an independent, nonprofit organization whose mission is to provide lifetime care for chimpanzees who have been retired from medical research, the entertainment industry or no longer wanted as pets. For more information visit:
chimphaven.org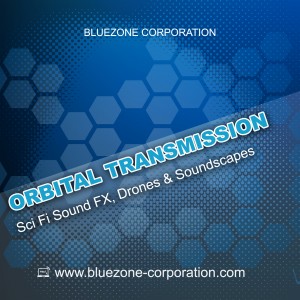 All about going into space we guess

Bluezone Corporation is proud to present 'Orbital Transmission: Sci-Fi Sound Effects & Soundscapes'. With sounds of UFO landing, alien atmosphere, alarm, extra-terrestrial communication and intrusive spacecraft, this fascinating sound library will take you into a new audio dimension. In addition to film scores, soundtracks and audio games, this essential sample pack is well-suited for Ambient, Dubstep, Drum n Bass, Breaks, IDM and Experimental tracks.
This new sound collection for modern music composers offers over 80 WAV sound FXs, futuristic soundscapes, dark Ambient textures and much more. 'Orbital Transmission: Sci-Fi Sound Effects & Soundscapes' holds over 300 MB of audio samples and is specifically designed to add finely crafted sound effects and dark ambiances in your future productions. Many of these samples are over 50 seconds long. Like all Bluezone Corporation sound libraries, this pack is royalty-free and does not require any additional costs or permissions – it's 100% ready to be used in your commercial productions.
Suitable for style such as: Breaks, Dubstep, Industrial, Ambient, Drum and Bass, Soundtrack, Game & TV series.
Orbital Transmission: Sci-Fi Sound Effects & Soundscapes Contents:
ï Sound FX / Drones / Soundscapes / Textures
Technical Specifications:
ï 310 MB Data / 85 Files
ï Format : WAV
ï Instant Download
ï Requires Winzip or similar utility to unpack
ï Suitable for use in all major sequencers
ï Royalty-Free with no extra cost
ï Ready to use in commercial production