Bluezone Corporation has announced Tripod Invasion, a sound library featuring 200+ unique stereo drones and Sci-Fi sound effects.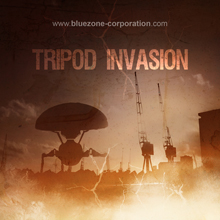 Bluezone Corporation releases Tripod Invasion, a newly designed sound library containing 200+ unique stereo drones and Sci-Fi sound effects, produced as 24 bit / 44.1 kHz wav files. These pro sound effects, drones and mechanical textures offer unlimited usability for numerous audio professional needs. Ideal for sound design for TV, Big Screen and Video Game audio projects.
In this new downloadable sound library you will find high quality underground atmospheres, crashes and impacts, noise FX, risers and downshifters, transition and a large choice of alien rumbles, synthetic roars and deep organic ambient soundscapes. All audio elements are perfect for the needs of scoring, temp tracks, trailers, songs and of course background music. Like all Bluezone Corporation sound libraries, this pack is royalty-free and does not require any additional costs or permissions – it's 100% ready to be used in your commercial productions. This sample pack is also suitable for style such as: Breaks, Dubstep, Ambient, Psy Trance, Techno, Drum and Bass and much more.
Nice to see R2D2 coming to real use here (I do have exactly the same droid figure at home, now I know what to do with it)
Stepped tone generator + 5 step sequencer housed in a Star Wars R2D2 bubble bath container.
http://cgi.ebay.co.uk/ws/eBayISAPI.dll?ViewItem&item=280935731203&ssP…
http://asmo23.wordpress.com/2012/08/04/atari-d2-punk-synth/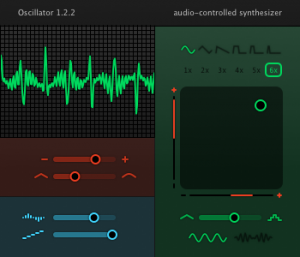 SineVibes has released Oscillator– an audio-controlled synthesizer for the Mac – as a free download.
Oscillator is an AudioUnit effect plugin that lets you turn any audio into sci-fi effects, glitches and noises. It is based on a multi-waveform oscillator with up to six voices and variable frequency stepping, whose parameters are modulated using the input signal's dynamics.
The oscillator output can then be processed via effects which include ring modulator, sample rate degrader and bit crusher. This lets Oscillator turn any audio signal into a wide variety of sounds and effects.
Oscillator is a free download at the SineVibes site.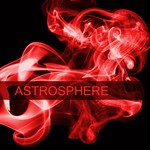 http://youtu.be/j__oRPAruqk
A short improvisation featuring processed audio from a really bad Sci-Fi movie, HP and BK sine wave generators, ring modulators, tape echo, various effects, and a dash of reverb.
www.facebook.com/AtomicShadow
The groundbreaking technical and directorial abilities of Director James Cameron can be experienced in his breathtaking visual world of Pandora in "Avatar". This never before seen world is filled with landscapes, creatures, and civilizations that have also never been heard before by audiences.
Bringing to life the sounds of Pandora include the talent of Skywalker Sound's Supervising Sound Editor, Sound Re-recording Mixer, and Sound Designer Chris Boyes in this SoundWorks Collection sound for film exclusive profile.
Acting as a foundation with an origin story for a new film series, Director Rupert Wyatt takes the audience on the science fiction summer hit, Rise of the Planet of the Apes. The stunning visual effects produced by Weta Digital for the apes are complimented by the wide range of sounds recorded and edited for the film.
Leading the sound team is supervising sound editor and sound designer Chuck Michael and co-supervisor John Larsen with the talents of first assistant sound editor Smokey Cloud and sound re-recording mixers Doug Hemphill and Ron Bartlett.
Chimp Haven serves as The National Chimpanzee Sanctuary. They are an independent, nonprofit organization whose mission is to provide lifetime care for chimpanzees who have been retired from medical research, the entertainment industry or no longer wanted as pets. For more information visit:
chimphaven.org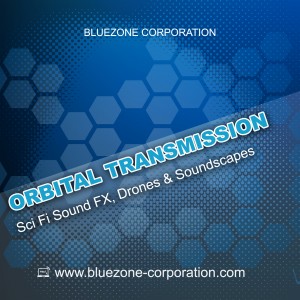 All about going into space we guess

Bluezone Corporation is proud to present 'Orbital Transmission: Sci-Fi Sound Effects & Soundscapes'. With sounds of UFO landing, alien atmosphere, alarm, extra-terrestrial communication and intrusive spacecraft, this fascinating sound library will take you into a new audio dimension. In addition to film scores, soundtracks and audio games, this essential sample pack is well-suited for Ambient, Dubstep, Drum n Bass, Breaks, IDM and Experimental tracks.
This new sound collection for modern music composers offers over 80 WAV sound FXs, futuristic soundscapes, dark Ambient textures and much more. 'Orbital Transmission: Sci-Fi Sound Effects & Soundscapes' holds over 300 MB of audio samples and is specifically designed to add finely crafted sound effects and dark ambiances in your future productions. Many of these samples are over 50 seconds long. Like all Bluezone Corporation sound libraries, this pack is royalty-free and does not require any additional costs or permissions – it's 100% ready to be used in your commercial productions.
Suitable for style such as: Breaks, Dubstep, Industrial, Ambient, Drum and Bass, Soundtrack, Game & TV series.
Orbital Transmission: Sci-Fi Sound Effects & Soundscapes Contents:
ï Sound FX / Drones / Soundscapes / Textures
Technical Specifications:
ï 310 MB Data / 85 Files
ï Format : WAV
ï Instant Download
ï Requires Winzip or similar utility to unpack
ï Suitable for use in all major sequencers
ï Royalty-Free with no extra cost
ï Ready to use in commercial production
Highway scene from Tarkovsky's Solaris (1972)
Here's a nice and inspiring article focusing on the vintage sci-fi music scene:
Eduard Artemiev first met Andrei Tarkovsky at a house party thrown by the painter, Mikhail Romadin, in the spring of 1970. The conversation somehow turned to the subject of electronic music and, to Artemiev's surprise, the director soon invited himself to the electronic music studio in Moscow where the composer worked, keen to see the working methods behind the ANS synthesizer that was housed there.
Artemiev had been one of the first composers to work with the ANS, after its inventor, Yevgeny Murzin, posted a note up at the Moscow Conservatoire where Artemiev was a student, looking for composers interested in electronic music. This machine, the first Russian synthesizer, operated using a unique system of drawn sound synthesis. The composer would paint on a sheet of glass which was scanned by the synthesizer, becoming a kind of graphic score, allowing the composer to work like a painter, tinting and shading, forming textures and tone colours directly. Due to the similarities such a method conjured up with the colouristic music of Murzin's idol, the Russian composer Alexander Nikolayevich Scriabin, the device was named after his initials.
Tarkovsky was evidently impressed with what he saw at Artemiev's studio for he soon asked him to compose all the music for a new science fiction film he was working on with Romadin, Solaris, having recently fallen out with regular musical collaborator, Vyacheslav Ovchinnikov. Tarkovsky gave Artemiev a completely free hand on Solaris, insisting on just one stipulation: that the film must include JS Bach's Choral Prelude in F-minor, 'Ich ruf zu Dir, Herr Jesus Christ'.
Though the soundtrack to Solaris uses both orchestral and electronic textures (from the ANS), Artemiev has said in interviews that in terms of its treatment, the orchestra "functioned like one giant synthesizer." From the composer's notes written before he started work on the film, we can see that he delineated five general areas: landscapes; personal sound perceptions; various transformations and distortions of the Bach theme; recollections of the Earth; and the sounds of the living ocean, Solaris, itself. Of this final category, Artemiev remarked, "It is, obviously, composed of the sounds of terrestrial life as if processed by the Ocean. . . The characters of the film hear (or are trying to hear) sounds either similar to terrestrial ones, or sounds which are kind of little cells or islands remaining from the Earth which they manage to identity out of the mass of strange and yet incomprehensible noises."
As Tatiana Yegorova notes in her study of Artemiev's "musical universe" (1), there is something strangely homely about the space station upon which much of the film is set, and Tarkovsky and art director Mikhail Romadin at one point considered basing the design for the interiors on that of an ordinary Moscow apartment. Artemiev's score thus becomes one of the sole sources of the sense of the alien and exotic in the film. Characteristically, though, some of the most alarming music is reserved for a scene set on earth, as Henri Berton (played by Vladislav Dvorzhetsky) drives through a tagliatelli of motorway underpasses and flyovers (shot in Osaka and Tokyo). Here, the 'natural' sounds of the road and passing cars are swollen with feedback echoes and combined with coruscating electronic textures to create a maelstrom of sound, as if we were experiencing the Earth through the eyes – or rather ears – of the Solaris ocean itself. This scene exemplifies perfectly the Russian formalist Viktor Shklovsky's notion of 'otstranenie' – the experience of one's own everyday lifeworld as observed by an alien being.
Read the full article by Rober Barry here >>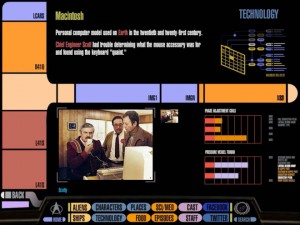 Slightly off topic, but hey it is after all Start Trek
CBS Interactive has launched an official Star Trek PADD application for the iPad. The 190-MB program contains a browsable library of Star Trek information presented with a distinctive user interface modeled after the Federation's LCARS software environment.
The information that users can read in the PADD application appears to be the same that is hosted in the database on the official StarTrek.com website. The database entries are organized into categories, which include characters, species, vessels, places and episodes. It draws details from all canonical Star Trek sources, including the movies, television shows and animated series.The breadth of the database is fairly impressive — it has entries on a wide range of topics, including some that are highly obscure or only mentioned in passing during the series. For example, there is an entry about coffee (they still drink copious amounts of it in the 24th century, especially Captain Janeway) and Bob Hope (a favorite of the 22nd-century Enterprise crew).
In addition to information about the Star Trek universe, the database also has entries about actors, writers and other people who were involved in the making of the show. This is useful if you happen to be watching Total Recall and want to check the entry about Marc Alaimo to confirm your suspicion that your favorite Cardassian megalomaniac is in the '90s Schwarzenegger flick. Seriously, Gul Dukat and Captain Jellico (Senator Kinsey, for the Gaters) appearing in the same movie is more than a little bit creepy.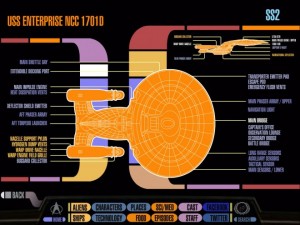 You can download the PADD app in the App Store.
Adapted from WM