Well, we just have to show it here

Star Wars Technika – rehoused Star Wars sound FX keyring inside a Technika casing
switched 1/4inch jack output
white LED
4 red momentary buttons for each sound
toggle switch with rotary switch to select a sound to hold and loop
red latching button to select pitch on/off
pitch up/down control
MOTU's Matt LaPoint demonstrates MachFive 3's IRCAM-based granular synthesis engine by applying simple, yet effective, granular techniques to the main Star Wars theme.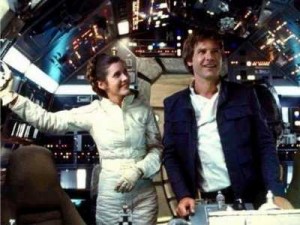 OK, we know this is slightly off topic, but on the other hand hown many genuine synthesizer music fans out there are not also big fans of science fiction and space – so this had to be posted 😀
Disney just bought Lucasfilm for $4 billion. Announcing the news, Disney also said it will release a new Star Wars movie in 2015. The movie is currently titled Star Wars: Episode 7. That means it will take place after Return Of The Jedi.
From a press release: "Star Wars Episode 7 is targeted for release in 2015, with more feature films expected to continue the Star Wars saga and grow the franchise well into the future." Traditionalists are going to scream in horror at this news, but there is a silver lining. The new films will not be produced by George Lucas – who lost his touch a long time ago. Disney executive Kathleen Kennedy will be executive producer of all new Star Wars films. Lucas will serve as a mere "creative consultant."
"With the acquisition, Disney will acquire Lucasfilm's live action production business, along with its Industrial Light & Magic effects business, its Skywalker Sound audio operation and its consumer products unit, among other things."
Nice to see R2D2 coming to real use here (I do have exactly the same droid figure at home, now I know what to do with it)
Stepped tone generator + 5 step sequencer housed in a Star Wars R2D2 bubble bath container.
http://cgi.ebay.co.uk/ws/eBayISAPI.dll?ViewItem&item=280935731203&ssP…
http://asmo23.wordpress.com/2012/08/04/atari-d2-punk-synth/
Star Wars – Arch Nemesis – Sound FX unit
A rehoused Star Wars Keyring.
switched mono mini jack output
blue LED
pitch up/down control – turn it down to enter the "Darkside"
switchable pitch down LDR – Use "The Force" to control this one
"Choose One" – Rotary switch – flick through each of the six voices/sound fx
Loop Skywalker Switch – this will loop each of the sound fx
Hands Solo – this will give you one shot playability of the sounds
.fd. online
Facebook – http://www.facebook.com/pages/freeform-delusion/144587583120
Twitter – http://twitter.com/#!/freeformd
eBay – http://www.ebay.co.uk/sch/freeform-delusion/m.html
This is one of a series of podcasts exploring the ways sound and sound effects can be used to help bring stories to life.
Meet Ben Burtt, Sound Designer for films like Star Wars, Raiders of the Lost Ark and WALL-E. Learn how he comes up with sounds that complement the amazing things seen on the silver screen – from laser blasts to whirring, buzzing lightsabers. Find out the story behind some of his signature effects and how he first got interested in sound design.
Continuing the space theme from previous post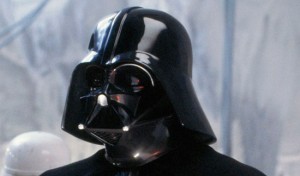 The Vader voice changer was something that I'd started years ago but due to my inexperience, I ballsed it up. Now it's all freshly spanked and fully awesome.
The unit contains 3 Vader samples:
'What is your bidding, my master?'
'Impressive'
and his asthmatic wheeze.
Also there's the voice changing aspect.
It's a bit weird, it does a pitch shift down, but not a full octave, with some slight modulation. It's gritty and dirty and guaranteed to lead you down the path to the Darkside.
The mods are a bit limited. I've added a pitch dial for the samples, which when cranked high will result in a some glitching (although it wouldn't do it for me when I shot the video) and an overdrive dial that affects both the sample and voice effects. There's also a line in for the changer and a line-out for amplification, the speaker is still intact for on the fly sonic Sith noise terrorism and there's 3 LEDs for added ambience.
http://deceptikon.net • official Deceptikon music video for "Broken Synthesizers" from the album "Mythology of the Metropolis" out on vinyl now!
video by http://mikrosopht.godxiliary.com
Sure hope they do not get in trouble with George Lucas hehe
Star wars

This is a brainwave controlled synth i made for a mate for his birthday. The frequency of brainwaves is sent from the sensor digitally to the base station, all I have done is mod the monotron to have a cv/gate input and added a few components to the force trainer to output a voltage determined by the brain activity sensed.