Demo (4/4) using the Moog Sub37 as a symphonic orchestra, 54 tracks has been multi-recorded to re-create and re-arrange the original score from John Williams (see video "Proms 2011 Star Wars"), under the influence of Wendy Carlos Moog's work.
Roman Perreton : Playing, MIDI editing and re-arrangement
Kurtz Mindfields : Playing, Moog programing and production
In homage to Bob Moog, John Williams and Wendy Carlos!
Here we demo the following Modules.
TR-727
DR-55
KO2s
MKP2s
Tractor Beam 12
More info at www.Ninstrument.com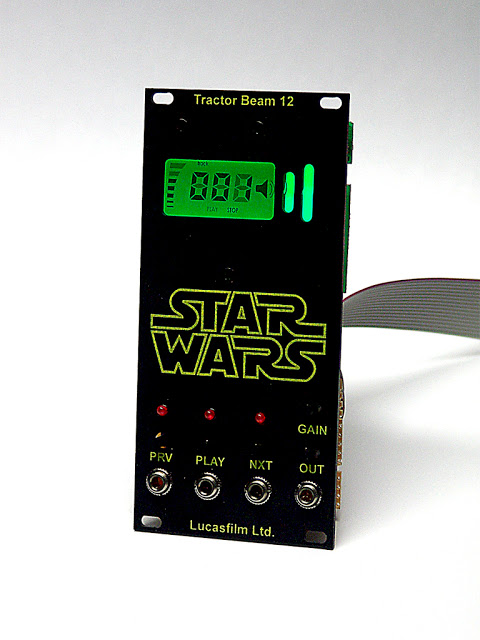 "It's not every year we get a new Star Wars movie and considering how much the first ones influenced me I had to do something to show my appreciation. I borrowed the electronics from the 'Sounds of Star Wars' book and added a backlight to the LCD screen and CV controls for the buttons. So, every time I want to feel like a kid I can patch away!
Includes 256 sounds from the first six movies. Plenty for me to get the FORCE on:)"
In honor of the new Star Wars, we're looking back at some classic sounds. This time, we send Dr. Neil Tyson through the ring modulators in Mutable Instruments Warps to get a radio effect.
Read more about this…
https://www.voltagecontrollab.com/201…
Voltage Control Lab is the first school dedicated to Modular Synthesis, offering online courses and private instruction in Hardware and Software Synthesis and Sound Design. We are currently enrolling Modular 101: Intro to Eurorack for newer modular adventurers, as well as more advanced courses like Sound Design 101 and The Many Faces of Maths for more experienced sound spelunkers. Join us!
https://www.voltagecontrollab.com/
http://www.twitter.com/VControlLab
Background video description:
Korg Triton Extreme "Star Wars United"
Sampler & Sequence Synthesizer Demo
by Rik Marston
NO PROFITS EARNED OR GAINED FROM THIS VIDEO
JUST FOR DEMONSTRATION OF WHAT THIS SYNTHESIZER
CAN DO!
This is a VERY basic audio demo I did when I used to work for
the Pro Audio Department / Keyboards at the Guitar Center
in Tempe, Arizona. I was in competition with all of the Yamaha
Motif sellers & I was the only Korg guy at the time.
I made a quick demo using a Star Wars Multisample
I created from "Return Of The Jedi".
After that the Tritons were flying out of the store!!
Just about everybody likes Star Wars!!!
Anyway, this video is for audio demonstration with
some footage from the film to cover the visuals,
NO PROFITS EARNED OR GAINED FROM THIS VIDEO
JUST FOR DEMONSTRATION OF WHAT THIS SYNTHESIZER
CAN DO!
ALL VIDEO PROPERTY OF LUCASFILM, GEORGE LUCAS
& NOW DISNEY.
Christopher Lee, the British actor (and musician) famous for his work in almost 300 movies, from "The Lord Of The Rings", "Star Wars", "The Man With The Golden Gun" over "Dracula" to "The Wicker Man" has died, aged 93. Lee passed away at London's Chelsea and Westminster Hospital on Sunday where he was being treated for respiratory and heart problems. His last public appearance was at the Berlin film festival in February.
Lee will be best remembered for playing Count Dracula (1958) in his 'Hammer Horror' days, but he was also a star of two of the biggest franchises ever made: Saruman in "Lord of the Rings" and Count Dooku in "Star Wars". Other films he played in include "The Curse of Frankenstein" (1957), "The Hound of the Baskervilles" (1959), "The Wicker Man" (1973), "The Man with the Golden Gun" (1974), "Gremlins 2: The New Batch" (1990) and so on.
Lee was also a musician, last December he released the heavy metal single "Darkest Carols, Faithful Sing" (a take on the Christmas classic "Hark! The Herald Angels Sing"), his last single ever.
Christopher died as he prepared to start filming for his latest movie, "The 11th", co-starring Uma Thurman.
Well, we just have to show it here

Star Wars Technika – rehoused Star Wars sound FX keyring inside a Technika casing
switched 1/4inch jack output
white LED
4 red momentary buttons for each sound
toggle switch with rotary switch to select a sound to hold and loop
red latching button to select pitch on/off
pitch up/down control
MOTU's Matt LaPoint demonstrates MachFive 3's IRCAM-based granular synthesis engine by applying simple, yet effective, granular techniques to the main Star Wars theme.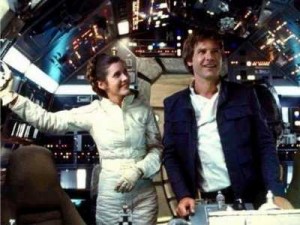 OK, we know this is slightly off topic, but on the other hand hown many genuine synthesizer music fans out there are not also big fans of science fiction and space – so this had to be posted 😀
Disney just bought Lucasfilm for $4 billion. Announcing the news, Disney also said it will release a new Star Wars movie in 2015. The movie is currently titled Star Wars: Episode 7. That means it will take place after Return Of The Jedi.
From a press release: "Star Wars Episode 7 is targeted for release in 2015, with more feature films expected to continue the Star Wars saga and grow the franchise well into the future." Traditionalists are going to scream in horror at this news, but there is a silver lining. The new films will not be produced by George Lucas – who lost his touch a long time ago. Disney executive Kathleen Kennedy will be executive producer of all new Star Wars films. Lucas will serve as a mere "creative consultant."
"With the acquisition, Disney will acquire Lucasfilm's live action production business, along with its Industrial Light & Magic effects business, its Skywalker Sound audio operation and its consumer products unit, among other things."
Nice to see R2D2 coming to real use here (I do have exactly the same droid figure at home, now I know what to do with it)
Stepped tone generator + 5 step sequencer housed in a Star Wars R2D2 bubble bath container.
http://cgi.ebay.co.uk/ws/eBayISAPI.dll?ViewItem&item=280935731203&ssP…
http://asmo23.wordpress.com/2012/08/04/atari-d2-punk-synth/