New Reason Refill from Soundcells: Nordic Red – the journey continues!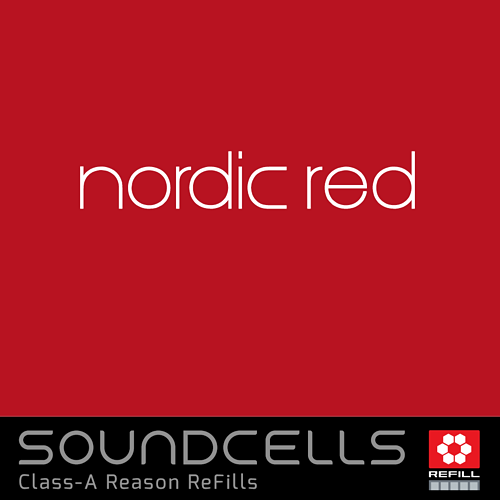 Nordic Red is a marvelleous sounding ReFill based on samples from the Nord Modular G2x synthesizer.
This ReFill pleases with "otherworldly" atmospheric stuff, great keys, "in-your-face" bass patches and wonderful pads when diving into this ReFill.The "self-playing" patches (called "Noodles" in the G2), for example, are great starting points to create some ultra-deep atmospheric textures – an ideal entry for composing film scores or game music. Or simply pitch down the samples to listen to the "hidden magic" inside these up to 90 seconds long 'Noodle' recordings.
As usual, the combinator buttons and knobs were carefully assigned to allow dramatic changes to the default sounds you´ll be hearing initially.
Nordic Red contains:
•  171 combinator patches.
•  
192 NNXT patches containing the basic patches which were used to build the combinators
•  
800+ samples, 1.65 GB uncompressed, 47 'self-playing' noodles.
•  
11 demo tracks in Reason format included.
Price per unit is 27.90 ,- EUR.
This update is free for owners of any previous full version!
For more information please visit the product page:
Comments