The music in this video was created through the movement of the dancers in front of a Kinect camera.This new interactive music experience is called Nagual Dance and will soon be available to public.
It works like that:
The Kinect tracks your movements and sends it in form of data to a computer. The software Nagual Dance translates this data into music. And this whole process happens in real time!
It works with one or two players.
Specific sound elements (instruments) are assigned to certain limbs of your body. What you play with it is totally up to you.
The music is created in Soundscapes (interactive music pieces), a new music format developed by Nagual Sounds. These Soundscapes exist in a variety of styles and offer you many options to create and vary musical elements.
This Soundscape is called Firedance.
The left player plays the drum elements.
He's got Percussions on his feet, Kick + Snare on his right hand and Hi-Hat + Shaker on his right hand.
The right player plays the melodies.
She's got chords on her right foot+percussive synths on her left foot, the bass on her right hand and a Pad + Leadon her left hand.
You can stream and download the track on our Soundcloud page:
https://soundcloud.com/nagualsounds/n…
Stay tuned:
https://www.facebook.com/Nagualsounds…
https://twitter.com/Nagualsounds
https://www.nagualsounds.com
New studio section turns VocaLive into a full-fledged DAW! More information at http://www.ikmultimedia.com/vocalive
VocaLive is now the digital audio workstation for singers and songwriters
What's new in VocaLive 2.0 -
• Studio section* (available via in-app purchase) offers DAW-style features: waveform visualization and editing, touch-and-drag looping, normalization, punch-in/punch-out recording, per-channel FX on/off button and full access to all mixing and recording controls
• AutoFreeze (allows each track to have its own full effects chain)
* requires iPhone 4, iPod touch (5th generation), iPad 2 or later
This is the music from the 1989 Robocop Ocean crack by DCS.
Played on an original Commodore 64 with 6581 SID Chip (R2-4883).
Modular Analog Synthesis for the iPad
Explore new sound spaces with Tera Synth that go beyond the emulation of synthesizer legends. Use the power of analog and digital synthesis combined with new modules for physical modelling. Wireless patching of modules combined with an intelligible modulation routing simplifies the development of new synthesizer designs from scratch.
Tera Synth supports Audiobus and Inter-App-Audio for integration with other Music Apps.
Available soon in the App Store !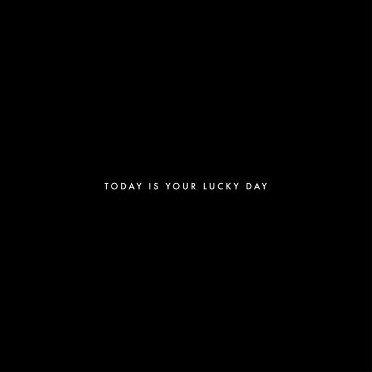 The Mobile Homes' are re-releasing the album "Today is Your Lucky Day" on vinyl. Originally released in 2009, the band now celebrate their 30 year anniversary with a vinyl edition of the same release. The vinyl version holds a new version of the track "Close" and the new song "Disappointment".

The LP comes with white title strip (obi-stip) and printed inner sleeve.

The Mobile Homes formed in 1984. Early in their career they supported Nitzer Ebb and Laibach on their Scandinavian-tours. They have worked with Karl Bartos from Kraftwerk and made the music to one of the biggest SAS (Scandinavian Airlines) campaigns ever.
Available now! Download: http://caramelfxapp.com/download
Audio demo of processing and distorting synthesizers using the Arturia Microbrute analog synth through Caramel for iPad.
Spectre challenges modern music creation, video details below:
The "talent enhancement" that plagues modern music production doesn't equal "better music." Here's why.
Please share & subscribe!
Follow me on Twitter @Spectremg
#autotuneblows
#beatdetectiveseucks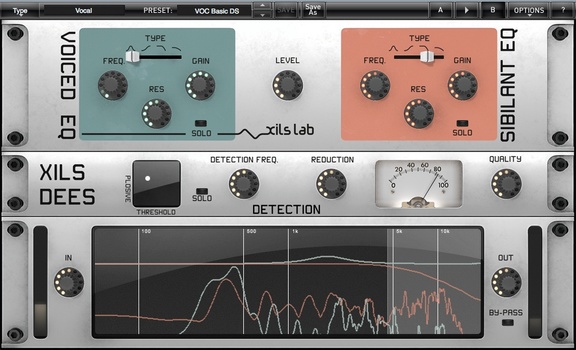 XILS-lab has announced the release of XILS DeeS, a new transparent de-esser effect plug-in for Windows and Mac.
With the help of the XILS DeeS you can get rid of all the Voice recordings faults and problems in a flash, while preserving their unique, precious character.

Getting clean, professional vocals, dubbing recordings, restoring voices in all their beauty has never been so easy.
DeeS features
Easy to use: Find the sweet spot in a flash and remove all unwanted signals. Just move the Frequency Knob and apply Reduction. No more sibilance.
Easy to understand: Clear Dual Signal path. Solo buttons for each channel (Voice, Sibilants).
Visualize what you do: Instant Correlation between ears, eye and brain in a glance with the fast, precise 4 signals real time Frequency Graph (Bottom of unit).
Easy to tweak: Go further and adapt the character of a voice to your project. Or make special effects and creative use of the DeeS.
Entirely Transparent: No filter sweep effect like with traditional similar tools.
Fast: The detection can be applied as fast as it should be, resulting in lively, natural voices (No more lifeless voices).
Input independent detection: Retains the whole dynamic range of the incoming audio.
Simple: Sibilant and Voice Channels are clearly identified on each UI part: Knobs, Graphs share common color code.
Exclusive: Plosive detection for better recognition.
Then go even further: Endless possibilities to change, adapt, or polish the character of voices with two independent EQing audio paths (Analog like 0-delay-feedback filters).
XILS DeeS for Windows and Mac (VST/AU/AAX) is available for purchase for the introductory price of 59 EUR until September 1st, 2014 (regular 89 EUR).
Make Noise interns Safarii, Asher and Adam came into the Make Noise shop 10 weeks ago with no knowledge of modular synthesis. They learned quite a bit from Walker and Tony and now they are presenting this video to teach the complete neophyte some of the basic principles of modular synthesis.
From here you could move on to:
Make Noise System Tutorial 1: Basic Sequencing
http://youtu.be/9DJzWuOz7vU?list=PL0j…
Make Noise System Tutorial 2: Basic Envelopes with MATHS
http://youtu.be/zySMtEwwSJg?list=PL0j…
Get the Nashville, Summer NAMM experience in under 3 minutes.