Another quick test of the Moog Sub 37… nine tracks recorded live into Ableton Live.
All sounds including the beat are from the Moog Sub 37 only (with a touch of delay from the Strymon El Capistan on two of the synth parts.) I tried to show a wide variety of sounds, from classic soft leads to crunchy distorted bass, as well as some filter and modulation tweaks.
And this time, instead of recording me actually playing each part (which is a pain in the butt to do) I thought I'd spare you all from having to look at my ugly hairy arms… and show more of the Light Show mode! As always, a good pair of headphones are highly recommended.
Strom – a new iPad application that is designed to augment the Elektron Analog Rytm – using the iPad's large touchscreen to add new options for editing, performing and more.
Twitter: https://twitter.com/stromapp
Facebook: https://on.fb.me/1rcd1XG
Elektronauts discussion: http://www.elektronauts.com/topics/vi…
https://www.elektron.se
Strom is an advanced iPad App, providing unprecedented integration with the most powerful drum machine available, the Elektron Analog Rytm.
Strom makes uploading samples from iPad to Rytm easy.
Its quirky monophonic sampler can can also be used stand-alone.
Furthermore, Strom offers a kick-ass interface to enhance your live performance.
The App is designed to quickly and efficiently bend Rytm's vast sonic space, and to generate and mutate your beats.
Strom will be available at the App Store very soon.
Background video information:
Video 1:
I just received the Accelerator last night. A huge thanks to Radikal
Technologies! This thing is amazing!
Note: I haven't spent much time with it yet, but I wanted to get
SOMETHING up showcasing this synth. I fear my demo will not do it
justice. I think I recorded the levels too quietly and I don't
particularly care for what I was actually playing, but… I think we
could use a few more demos of this thing!
Video 2:
Warning: There is some clipping (my fault) and some rather loud
high-pitch frequencies. Be careful when listening to this!!!!!!!!
Here is a quick (but I suppose kinda long) demo of the 24db LP filter
in the Accelerator. You can also see the matrix editing which is quite
simple to use. I created a simple/stupid bassline for tweaking. I made
a 32-step sequence and later changed the pattern length and switched it
to trigger randomly. I also routed the sounds through the second filter
at one point, but that should be visible from the screen.

Wave Alchemy has launched Massive Bass Music, a collection of patches for the Massive synthesizer instrument by Native Instruments.
Fusing speaker-shaking subs, bouncy Garage-House bass, morphing growls and twisted DnB reeses with deep expressive chords, hard-hitting stabs, gritty house organs and lush pads, Bass Music delivers 118 creatively programmed preset patches for Native Instruments' Massive.

Exploring multiple Bass heavy music genres such as Deep House, Garage, Drum & Bass, Dubstep, Techno and UK Bass House – Bass Music for Massive delivers a versatile collection of expressive, current-sounding presets for forward-thinking electronic music production…

All presets have been designed from the ground-up, with each patch featuring 8 carefully thought-out macro controls for quick intuitive editing and creative sonic transformation.
The soundset is available for purchase for £14.95 GBP.
The new symphonic music creation app for iPad, here's a demo of all 10 of the included sounds.EDIT–see my blog at wtomusic.com for a written walk through of the app…no followup video will be posted.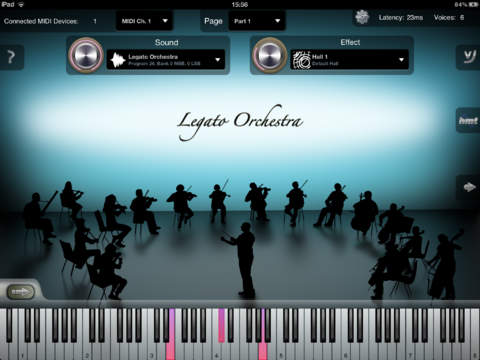 The ultimate orchestra sound app for sophisticated musicians, directed by Kurt Ader, designed as professional sound module for your iPad by connecting an external MIDI keyboard, using the Apple USB camera adapter or another adapter supported by Apple.¹

This app supports Apple's "Inter-App Audio" System (requires iOS 7 or higher) and the "JACK Audio Connection Kit" (up to iOS 6.1.3) for audio & MIDI connections from/to other audio apps!

iSymphonic Orchestra was designed with the goal to deliver you superb, extremely realistic and stunning orchestra sounds, instantly with the first key being pressed by you on your MIDI keyboard. Just select a sound and you are ready for your live performance or for a boost of creativity while composing new songs. The sounds used in this app were explicitly recorded to fulfill these requirements and involved several months of recording and post processing under supervision of Kurt Ader and included a variety of innovative, new recording techniques. So far these sounds were only available to very few, famous movie composers. Now they are finally available for the first time to everybody. The supreme quality of these sounds, combined with the unique way they were recorded and assembled, gives us confidence that you haven't heard anything comparable as of to date, even not on Mac or PC.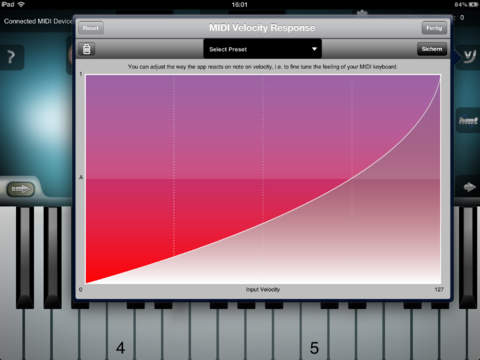 Sounds:
- 1. Orchestra Strings Spiccato & Legato
- 2. Orchestra Strings Slow 1
- 3. Chamber Arco Strings
- 4. Legato Orchestra Strings 1
- 5. Full Sordino Strings 1
- 6. Legato Orchestra
- 7. Staccato Orchestra 1
- 8. Staccato Orchestra 2
- 9. Tremolo Orchestra
- 10. Pizzicato Strings

>General Features:
- Low latency disk streaming.
- Polyphony up to 140 stereo voices.²
- Configurable audio latency down to 5 ms.
- Integrated effects with 18 presets.
- 16 parts.
- MIDI velocity response curve editor to fine tune the feeling of your MIDI keyboard.
- App can keep running in the background, so you can play on your keyboard while e.g. using Safari or another app to display scores or surfing the Internet.
- Hermode Tuning: Makes the sound more brilliant by controlling the pitch of the notes in multivoiced music to better frequency ratios than with fixed tuning. This dynamic tuning imitates the tuning behavior of well educated musicians of i.e. orchestras and choirs.
- Supports Apple's "IAA" system for audio & MIDI streaming between other apps (iOS 7 or higher).
- Supports "JACK Audio Connection Kit" for audio & MIDI streaming between other apps (up to iOS 6.1.3).
- Virtual on-screen piano keyboard with velocity support, scalable & scrollable.

MIDI Player / Recorder:
- Record, save and load your songs in standard MIDI file format.
- Unlimited amount of tracks.
- Configurable target MIDI channel per track.
- Unlimited recording and playback length.
- Download or upload MIDI files with iTunes.
- Load your favorite songs as MIDI files from the Internet, and watch at the virtual keyboard how to play it.
- Use the "Tempo Zoom" dial knob to i.e. slow down playback at any time and learn your favorite songs more easily.

Note: This app requires quite some hardware resources. In case there are problems with this app, please close apps in the background by double pressing the device's home button, the list of active apps appears on the bottom of the screen, tap and hold one app icon in the list, then press the respective app icon "minus" corner to quit those apps.

¹ For more informations about supported adapters and MIDI keyboard devices, please visit our product website.

² Sounds are using several voices per note. Polyphony depends on the exact device model being used. You find a polyphony table on our product website.

Anti-Spy Commitment: We take your privacy very seriously. None of our apps contain so called 'spy' behaviors and we committed ourself to a very high privacy standard. For more informations about our privacy commitment, read our 'Privacy Policy for Mobile Apps'.
http://www.synth-project.de/ivcs3_con…
Trailer of the iSP3 Controller. Special designed for the iVS3 App. A complete demonstration of the function follows.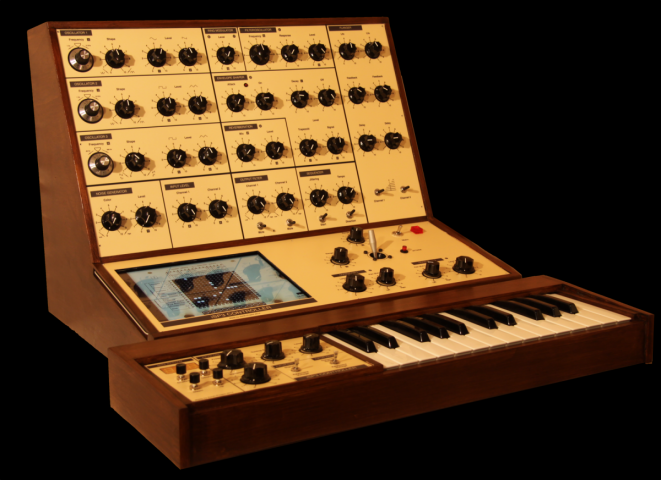 TVMarineret en TV-station på Kanal Hovedstaden – tvmarineret.dk – youtube.com/MarineretTVM – vimeo.com/tvmarineret
Synth Talk with Douglas J McCarthy & Cyrus Rex and the whole concert from Hovedbiblioteket 12 june 2013.
Vintage gear demo featuring the Oberheim Xk
Oberheim Xk keyboard controller from the year 1986
The OB-Xk is a midi keyboard controller with a complex arpeggiator, chord memory functions and a lot more
used synth: Oberheim Matrix-1000 analog synthesizer module

The Oberheim OB-Xk is a MIDI keyboard controller from the mid-eighties. Originally designed to control the Matrix and Xpander modules, it uses MIDI and works fine as a controller for any MIDI gear. It's got 61 keys that respond to velocity and aftertouch, two OB-style Pitch/Mod controllers, and one assignable continuous control slider. From the front panel you can directly access the first 100 single patches and/or 100 multi patches of your MIDI module. Any additional patches must be selected by another MIDI controller.
Other features include the ability to transpose up or down by up to 2 octaves or by half steps. The keyboard can be split into 3 zones. There are basic Hold and Chord memory functions and an Arpeggiator section with pretty decent features (it can use internal or external clock). The OB-Xk can also send a sequencer Song Select, Start and Stop commands. It's built with Oberheim's classic & vintage look: solid black metal case with wood end-cheeks. Definitely a unique controller to have around, although severely limited by today's standards.
A mashup with Front 242 – Circling Overland and Gesaffelstein – Hate And Glory.
All live, no computer.
Gear used:
Elektron Octatrack
Elektron Analog Four
Roland Aira TR-8
Roland Aira VT-3
All video and audio c.2014 G-Storm Electro
http://gstormelectronica.blogspot.com/
The focus of this demo is the SH-101 plug-out: down-n-dirty short basses, basic arpeggios, and sequences from Arturia Beatstep. I don't have an original SH-101 so I can't comment on how similar it may be. I stayed away from tone/crusher and kept the delay/reverb to a minimum just so you could hear the SH-101 sound engine in all its monophonic glory. Some backing rhythms provided by SCI Drumtraks and Roland MC-303.