(c) 2015 by AnalogAudio1
The Roland CR-78 is a programmable analog rhythm box. Two rhythms can run on the same time. There are 34 preset rhythms and 4 memories for own patterns.
It has a very characteristic, outstanding analog sound. It was used by many artists: Phil Collins (In The Air Tonight), Brian Ferry (Jealous Guy), Visage (Fade To Grey), Blondie (Heart Of Glas), Gary Numan, OMD, Ultravox, and others.
I played the Roland CR-78 with a small amout of ambience from a Lexicon MPX-500. In the intro I played the CR-78 through a Korg SDD-3000 delay.
Hello world!! here some bass drum sounds made with the AtomoSynth TOTEM !!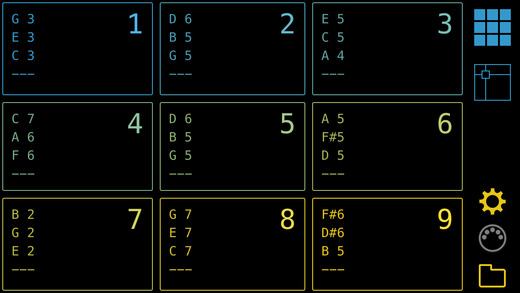 Miditure – a MIDI controller for iPhone – Lachlan Mooney
Miditure is a MIDI controller app for the iPhone, it can be used to control any instruments, apps, software and hardware that accept MIDI input.
Miditure has been designed to exploit the expressive potential offered by 3D Touch capable devices (iPhone 6s and iPhone 6s Plus), but is compatible with older devices as well.
Miditure includes a pad controller for sending MIDI note messages and an XY pad (XYZ pad if used with a 3D Touch capable device) for sending MIDI control change messages.
Each of the nine configurable pads can send from 1-4 notes with velocity, and on 3D Touch capable devices, polyphonic aftertouch.
Velocity can be set to use the devices accelerometer or can be determined from the location of the touch that triggered the pad.
The XY (XYZ) pad can be configured to send control change messages for up to 3 controls per axis.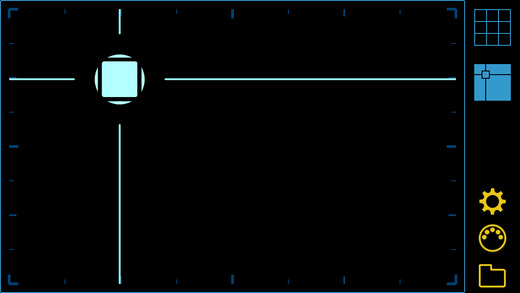 NOTE/CHORD PAD FEATURES:
– Independent polyphonic aftertouch on 3D Touch capable devices (6s and 6s Plus)
– Nine fully configurable pads for sending notes and chords
– Each pad can play from 1-4 notes
– 3 velocity modes: impact (using the accelerometer), position (vertical), and fixed
– 7 velocity curves
– The impact velocity sensitivity can be adjusted
XY (XYZ) PAD FEATURES:
– z input (touch pressure) on 3D Touch capable devices (6s and 6s Plus)
– 3 assignable Control Change outputs per axis; control up to 9 parameters at a time with one finger.
– Adjustable range for each Control Change output.
GENERAL FEATURES:
– Controls apps locally using coreMIDI, or control external software and hardware over Wi-Fi, or by using a compatible interface.
– Save and load configurations
PLEASE NOTE:
– This is a MIDI controller, not an instrument, it does not make any sound itself.
– The app can use bluetooth MIDI on compatible devices if the connect is established by another app, it does not have the capability to establish the connect itself."
Kuvert defines a whole new way of dealing with effects. In short, Kuvert allows you to draw five different envelopes. These envelopes control different effect parameters, and can be drawn freely or onto a grid. The envelopes are looped, while the incoming audio isn't (unless you're feeding it looped material of course). This is a powerful & fun way of altering your sounds to reach a whole new level, sometimes not even recognizable! Thanks to the looping nature of the plug-in, it will fit very well into any musical context. One way of using it would be to revitalize any looped material (such as beats) within just a few seconds.
What are Euclidean Rhythms? In this video, we explore the intersection of math and music to generate traditional world rhythms.
Check out our article on Euclidean Rhythms for more details!
http://www.voltagecontrollab.com/2015…
Voltage Control Lab is the first school dedicated to Modular Synthesis, offering online courses and private instruction in Hardware and Software Synthesis and Sound Design. We are currently enrolling Modular 101: Intro to Eurorack for newer modular adventurers, as well as more advanced courses like Sound Design 101 and The Many Faces of Maths for more experienced sound spelunkers. Join us!
https://www.voltagecontrollab.com/
http://www.twitter.com/VControlLab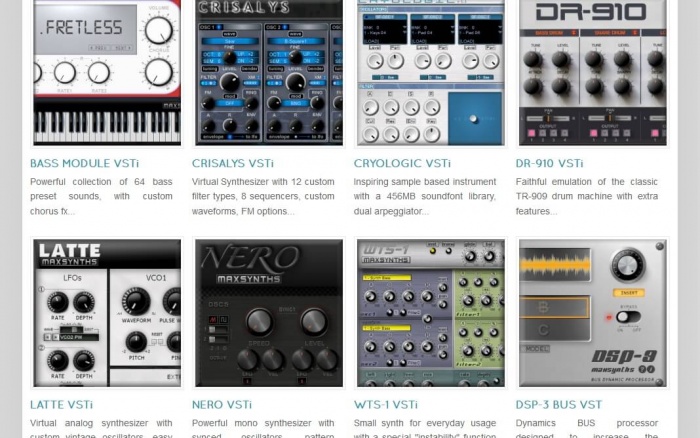 MaxSynths has announced that its Bass Module, Crisalys, Cryologic, DR-910, Latte, Nero, and WTS-1 instrument plugins and DSP-3 Bus, DSP-2 Vocal, and DSP-1 Drums effect plugins are now available as freeware.
I want to say thanks to all customers which supported me over the years. By the way currently I'm having some personal problems which prevents me to be active as in the past.

This makes impossible for me to provide further support and updates on these products so I think it's time to make them available as freeware.

By the way if you like these plugins and want to offer me a coffee this is really appreciated!
The plugins are available for download for Windows (32-bit VST).
More information: MaxSynths
During this exciting age of boutique designed synthesisers, Vince Clarke will be releasing a series of creative and utilitarian modules under the name of Clarke, in association with veteran designers Analogue Solutions.
This self contained Eurorack expandable Midi to CV converter/calibration system offers an uncomplicated solution to the problems of tuning and scaling both vintage synthesisers and modern VCO Eurorack modules. With 16 bit voltage resolution and a tune time of 10 seconds. The unit can compensate for VCO alignment issues and environmental factors that cause tuning drift with the push of a button. Its Digital Automatic Audio Gain Control Circuitry (DAGCC) enables the unit to be connected to most synthesiser outputs, and has been tested on a large array of makes and models. While obviously not being capable of fixing the problems of faulty circuitry it will however save time and money on re–calibration, and ensure the technical side of synth ownership doesn't impinge on the creative process.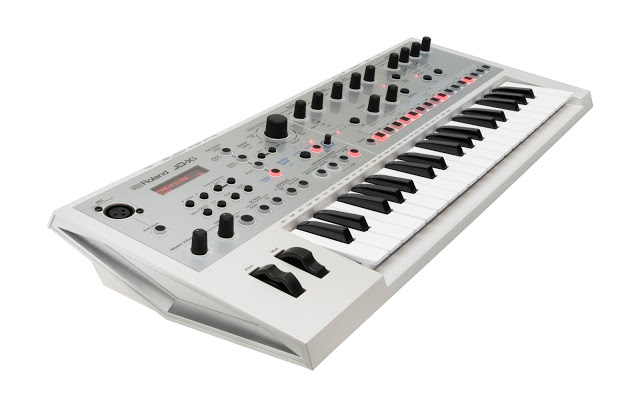 Now available in an all-white body while supplies last, the compact JD-Xi synth is powerful, versatile and fun.
The JD-Xi has become one of the best selling synthesizers in the U.S. by offering a unique crossover sound engine with the warm, smooth response of classic analog, and the clarity and versatility of modern digital. Players can enjoy fat, warm analog bass and lead tones with ample controls for hands-on tweaking, plus polyphonic PCM essentials like electric piano, brass, guitar, and many others — all in one keyboard.
Equipped with 37 mini keys, the JD-Xi features a true analog synth engine along with a wide selection of Roland's acclaimed SuperNATURAL digital sounds. This affordable instrument also comes packed with many extras for self-contained music creation, including built-in drum kits, a four-track pattern sequencer, and a gooseneck mic for using the synth's Vocoder and AutoPitch effects.
For more information on the features and specs, visit www.rolandus.com/products/jd-xi/.
Meet The Collidoscope, a prototype double granular synthesiser by researchers Fiore Martin & Ben Bengler. More instruments and gear onhttp://www.doctormix.com/blog/
This hybrid keyboard is a combination between a sampler and a supercollider synth engine, designed to be played by two performers at the same time.