Morton Subotnick runs through his live set-up, a unique amalgamation anchored by the Buchla Synthesizer. Filmed at the 2014 Red Bull Music Academy Bass Camp San Francisco
Play House is an automata that generates slow hypnotic acid house through mechanisms built from LEGO Technic. This piece was made for AudioGraft 2014 with a commission from Oxford Contemporary Music. A modular synth project created by Alex Allmont, that generates acid house music.
Behind the scenes: Today the plan was to hook this sequencer up to the TB303 but here was a lot more fiddly stuff than expected, so this video just demonstrates the note matrix which will eventually send CV note values over to the synth. Each note is triggered on a quarter note (I'm limiting the sequencer to 2 beats per bar rather than 4) and each relates to a single column in the note matrix. How far up or down that column makes contact with the row determines the note pitch value.
Marcus Padrini compares the Korg MS-20 mini and iMS-20 for iPad – and demonstrates that you can't rely on your eyes to get patches to match, but if you use your ears, you can get a very close match, details below:
The Korg MS-20 mini is an analog synth, the reincarnation of the classic MS-20. The iMS-20 is the iPad version of the same machine.
If you just try to use the same settings on both, the first thought will be "The iMS-20 simply can't sound like the real thing". But in fact, they have different behavior for the same settings on the filter and envelope modules. Don't expect to make the same sounds using the same settings on both!
With some work and listening carefully you can make the iPad app to sound much closer than before.
click here to see the video with stereo sound
https://www.youtube.com/watch?v=nGBw8…
Produced, shot, & edited by Daniel Huppert
Pre-Order 'Awake' now on Bandcamp :
https://metropolisrecords.bandcamp.co…
listen to clips from every song here :
http://www.metropolis-mailorder.com/d…
HI-Def version available here :
https://vimeo.com/88454328
Panic Lift on tour supporting Aesthetic Perfection NEXT MONTH!
05/07/14 Scottsdale, AZ Pub Rock
05/08/14 Albuquerque, NM Launchpad
05/09/14 El Paso, TX Lowbrow Palace
05/10/14 Austin, TX Elysium
05/11/14 Dallas, TX The Church
05/15/14 New Orleans, LA Wolf's Den
05/17/14 Jacksonville, FL Eclipse Nightclub
05/18/14 Miami, FL The Vagabond
05/20/14 Springfield, VA Empire
05/22/14 Boston, MA TT The Bears
05/23/14 New York, DROM
05/24/14 Buffalo, NY Broadway Joe's
05/25/14 Toronto, ON – TBA
05/26/14 Pittsburgh, PA The Rex Theater
05/27/14 Ann Arbor, MI Necto
05/28/14 Columbus, OH Skully's
05/29/14 Chicago, IL Reggie's
05/30/14 Milwaukee, WI Venue TBA
05/31/14 Minneapolis, MN Ground Zero
06/01/14 Omaha, NE Venue TBA
06/03/14 Denver, CO Casselman's
06/04/14 Salt Lake City, UT Area 51
06/05/14 Boise, ID The Bouquet
06/06/14 Seattle, WA The Highline
06/10/14 San Francisco, CA DNA Lounge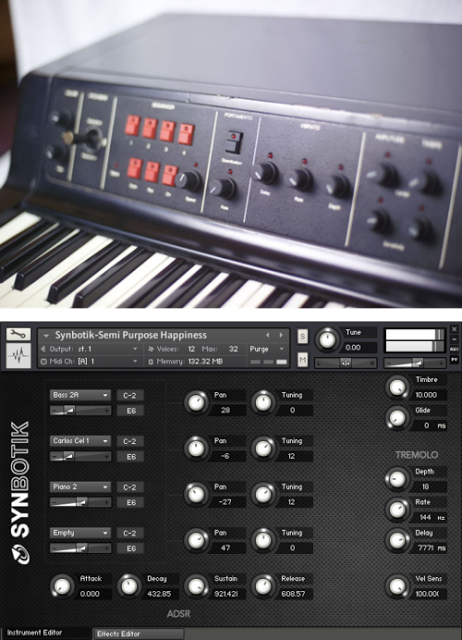 Puremagnetik has released Synbotik – A library of DK Synergy sounds for Ableton Live, Kontakt and Logic.
Synbotik brings the famous old-school, early digital flavor of the DK Synergy into this decade. With only an estimated 100 units still functioning in the world, this is a rare piece of synthesizer history that has now been reprogrammed for Ableton Live, Kontakt and Logic. It even includes the legendary program cartridges inspired by Wendy Carlos.
Synbotik Features
• Raw "cartridge" programs based on the original Synergy sounds.
• Expertly crafted Ableton Live Racks with easy edit Macros.
• A selection of Ableton "Push Ready" Racked presets for sound design inspiration.
• A custom Kontakt KSP GUI that puts the original instrument's functionality at your fingertips.
• Raw "cartridge" waveforms and "multi" programs for Apple Logic's EXS sampler.
System Requirements
• Requires Ableton Live 9.1 and higher, Logic 10 and higher, or Kontakt 5 and higher
• 700 Megabytes (MB) of free hard disk space
Synbotik is available for USD $15 athttp://tmblr.co/ZChkUy1Cet1Yy
For more information, visit http://www.puremagnetik.com
Learn more about ring modulation at https://littlebits.cc/projects/ring-m…
littleBits makes an open source library of electronic modules that snap together with magnets for prototyping, learning, and fun. Find out more at littleBits.cc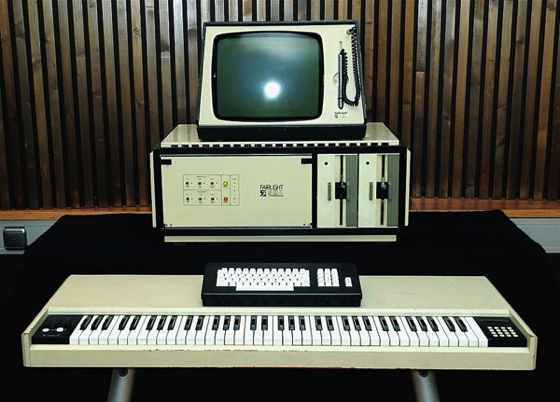 Nord has announced a major addition to the Nord Sample Library, the sounds of the legendary Fairlight digital sampler.
The Fairlight was the first commercially available polyphonic sampler when launched back in 1979 and it opened up the doors of sampling to many artists and producer during the 80′s.
The 300+ sounds in this collection were all sampled from a newly overhauled Fairlight CMI System IIx, with detailed mapping to capture the characteristic Fairlight sound. The Nord Sample Library is compatible with the Nord Wave, Nord Electro 3/4, Nord Piano 2 and Nord Stage 2.
A direct clone of the Arp 1601 sequencer.
Added an LFO which has a clock sync input. The LFO is based on Electric Druid's work.
A quick and dirty demo. Excuse some of the language…
This is a demo of the Soulsby Synthesizers ATMegatron 8-bit synth. Enjoy!
Miami is the 10th instrument inside Korg Gadget, a wobble synthesizer.