In the mid-1980s, Roland released the now-famous TR-707 and TR-727 Rhythm Composers. Loved deeply by groove-minded musicians the world over, these machines have been the beating heart of a wide range of styles including synth pop, acid house, techno, industrial, electro and experimental. Now, the sound of these classic rhythm machines, with every nuance accounted for, can be injected into your TR-8, taking the whole experience to an entirely new level.
- Every sound of the TR-707 and TR-727 Rhythm Composers, faithfully reproduced using the original PCM wave data and detailed models of the original circuitry.
- Analog Circuit Behavior captures the unmistakable sound of the original units—a result of lo-fi sampling and the behavior of the analog envelope and VCA circuitry design.
- Newly modified TR-909 kick and snare sounds with enhanced attack characteristics.
- Five new TR-808 sounds including Noise Toms, Noise Clap and Finger Snaps.
- Unique flam and accent behaviors of the TR-909 and TR-707, with adjustable flam intensity and two levels of accent.
- Upgrades the TR-8 to have all the sounds and articulations of four iconic TR drum machines, plus all new sounds, in one performance-ready instrument.
GSi introduces the new DMC-122 Dual Midi Console.
This powerful and innovative Midi controller combines the layout of a classic two manual drawbar organ with the functions and the look of a modern keyboard offering total programmability and unprecedented ease of use.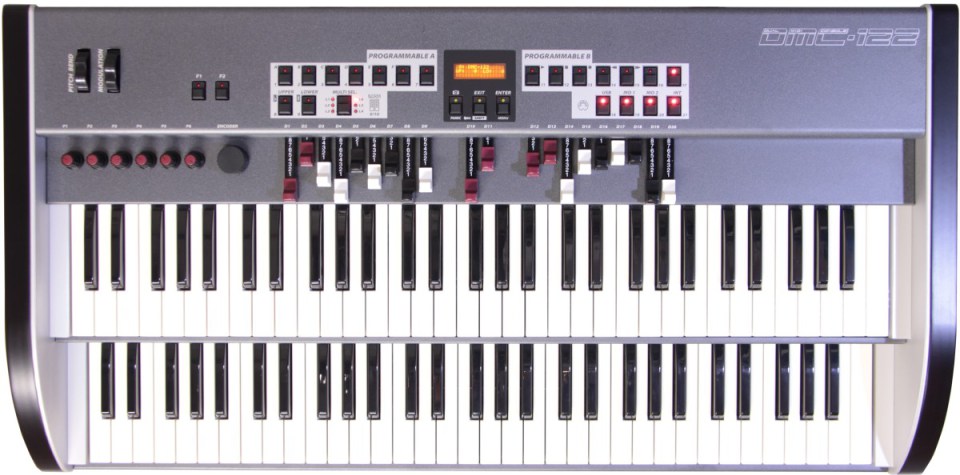 Features:
20 Drawbars, 6 Potentiometers.
1 Encoder, 22 buttons.
1 multiple button.
Pitch bender and modulation wheel.
Two 61-key "waterfall" keybeds with Channel aftertouch.
4 individual MIDI outputs.
1 USB-MIDI connection.
2 inputs for continuous pedals.
Assignable sustain pedal input.
Power for your USB device.
Expansion slot lets you upgrade to stand-alone keyboard
Learn more here: http://bit.ly/Sub37MoogMusicInc
This is the power of modularity with the immediacy of a self contained instrument. Detailing the underlying philosophies and design goals that culminated in the realization of the Sub 37 Bob Moog Tribute Edition paraphonic analog synthesizer, this video explores the vast modulation possibilities and sequencing options available via the front panel.
This video contains complex harmonic content that may be difficult for your computer speakers or phone to reproduce.
We recommend using a high quality set of headphones for the proper listening experience.
This video demonstrates the sound and features of the Yamaha CS-80 analog synthesizer. Enjoy!
A very old and very huge (over 200 lbs.) classic synthesizer. Considered Japans first great synthesizer. It had some pretty amazing features for its time such as eight voice polyphony, patch memory storage and polyphonic aftertouch. It can generate great analog strings, brass, drones and pads with that instantly recognizable classic polysynth sound. No synth sounds greater. Some examples of its extremely fat sound can be heard in "Blade Runner" and "Mutiny on the Bounty" by Vangelis as well as "Dune" by Toto. The thing that really made this synth sound so powerful was its "natural" detuning….thus its brass and string sounds were unparalleled not only for authenticity, but for pure width! Unfortunately for the CS-80, it was released the same year as the more programmable and cheaper Prophet 5.
With two analog oscillators per voice, the CS-80 has the potential for some really thick sounds! A great VCF (filter) with independent hi pass and low pass resonant filters, a powerful ring modulator and plenty of modulation controls further enhance the CS-80's sonic potential. There are 22 preset sounds (6 user) selected from bright and ugly colored buttons above the keyboard. The keyboard is weighted and has a full 61 keys with performance controllers for vibrato, pitch, brightness and volume. Surprisingly there's also a long ribbon controller for the pitch-bending, located above the keyboard. There is no MIDI or cv/gate control. The only way to MIDI it is via a rather complex retrofit receive-only kit from Kenton.
You can get Photophore Synth here at the app store.
https://itunes.apple.com/gb/app/photo…
Photophore is a unique instrument that uses flocks of up to 100 sound generators to create rich, organic synthesizer sounds. By controlling the behavior of the flocks you can make Photophore sound like a choir of synthesizers or, at more extreme settings, a swarm of angry insects.
Unlike other digital synthesizers, Photophore creates warmth and character in a completely new way. Instead of modeling analog circuits, it models animal behavior. Photophore's sound engine is made up of flocks of oscillators that move through a virtual three-dimensional environment. Their motion is controlled by a special behavioral algorithm and physics simulation that keeps the oscillators in tune with each other, but allows for a certain amount of natural drifting and detuning. This creates rich timbres that are perfect for crafting massive bass sounds, complex pads and searing leads.
You can interact with the oscillator flocks by controlling their behavior – how much they try to flock together, how much they avoid each other, their speed, and how much turbulence is in their environment. Oscillators will flee from your touch, so you can create extreme pitch modulation and more chaotic effects by simply swiping across the screen.
Key Features:
• Unique flock synthesis engine
• Up to 100 oscillators per patch
• Monophonic or polyphonic operation (up to 6 voices)
• 6 oscillator waveforms (saw, square, pulse and more)
• Low pass/High pass filter with resonance
• Dedicated amplitude and filter envelopes
• Stereo echo effect
• Arpeggiator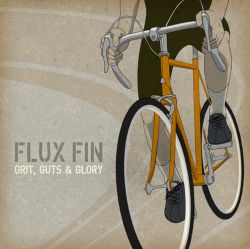 The Pansentient League has provided a new top 20 list of synth pop albums, below the background, and click here to see the list >>
2014 has been another bumper year for synthpop releases, but it's also been a year where quantity has often ruled over quality: 2014 saw many, many decent synthpop singles and albums released throughout the year, but only a small handful have had that "wow" factor. The big-hitter artists – old-school classic bands who've seen such a resurgence in the past few years – were largely absent this year (with one big exception), so it was left to the young upstarts to carry the synthpop flame.
While Taylor Swift gave us her kid-friendly spin on synthpop with her hugely successful1989 album (which I've tried to like but find it mostly made of meh), the underground synthpop sub-genre known as synthwave saw a massive rise in popularity. This post-Drive style has its roots firmly planted in synthpop, so I felt duty-bound to give it due consideration when coming up with this Top 20.
So here then are what I thought were the best synthpop albums of 2014: 20 albums of excellence that I think you'll enjoy if electronic music is your thing! Of course, you might disagree with me; surprised to see there's no representation from Client, Röyksopp, Future Islands, La Roux, or Gazelle Twin. Those are all good bands with some great songs this year, but for this Top 20 I concentrated on complete albums that gave me that joyous tingle that only quality synthpop and electronica can do.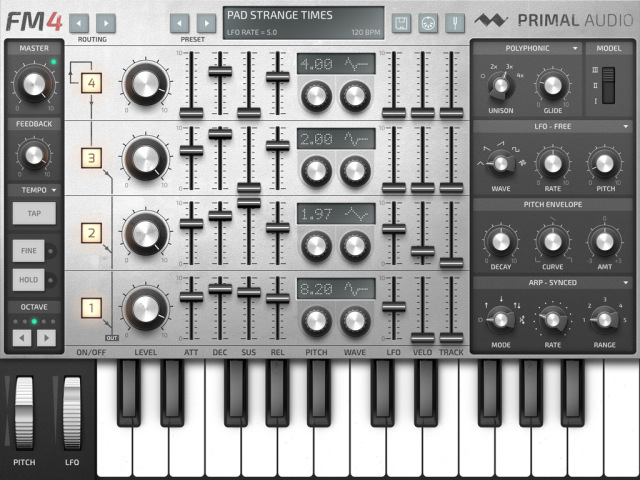 Primal Audio today released FM4, a new FM synthesizer for iPad they say reinvents FM synthesis, making it more accessible and intuitive.
FM4 is a four operator FM synthesizer for iPad. FM4 is modeled on Yamaha DX synths of the 80s, but with a modern interface and free of some of the limitations of the original synths' technology.
FM4 is capable of producing a multitude of sounds, ranging from punchy basses, crystal-clear bells, and lush pads, to organic textures, striking drums, and piercing leads.
According to Primal Audio, every aspect of the hardware — from envelope curves to sine-table sizes and quantization errors to digital-to-analogue converters — has been meticulously analyzed, in order to recreate the sound of the original units.
The interface of FM4 is much more intuitive than the original, putting every parameter on a single page. No menus, tabs, or jumping from page to page.
Features:
Four operators configurable in eight different routings
Three sound engines modelled on 1980s hardware units
Eight waveforms derived from classic FM synths
2x, 3x, and 4x polyphonic unison
Tempo-syncable arpeggiator with up, down, up-down, and random patterns
Microtuning with eight different temperaments
Supports Inter-App Audio, background audio, and support for Audiobus is coming)
Up to 24 voices of polyphony
Presets can be imported/exported through iTunes
Note: MIDI is not working in the initial release. The developers say that an updated FM4 that adds MIDI support has already been submitted to Apple for review.
FM Manifesto
1) FM synthesis is unintuitive and incomprehensible.
Due to a combination of cumbersome interfaces, poor terminology, and plain calumny, FM synthesis has over time garnered a reputation of being arcane and hard to grasp.
We have put great effort into giving FM4 the most simple conceivable, yet powerfull, interface — with every parameter being available on a single page — akin to early analogue synthesizers.
2) FM synthesizers sounds cheesy and farty.
When the first FM hardware synths came out, only a few people embraced their underlying concept and undertook programming them. Instead they were primarily used for their, at that time enticing, factory presets and commercially programmed banks.
oday FM is still being identified with cheesy electric pianos and farty brass sounds. To put an end to this FM4 does purposely not include a sysex converter.
3) Software FM synthesizers sounds clean and sterile compared to original vintage FM hardware.
Contemporary implementations of FM synthesis typically focus on reducing aliasing and related digital artifacts resulting in a sterile and lifeless sound.
With FM4 we have taken the opposite approach and analysed and incorporated inherent sonic aspects of original 1980s hardware units, such as the bit-depth of internal sine-tables, quantisation errors, and digital-to-analogue converters.
Conclusion:
It is time to reinvent FM and we encourage musicians to dive into and embrace what was formerly considered as /the black art of FM programming/.
FM4 is available now in the App Store for $0.99, through the end of December.
キーボード・マガジン2015年WINTER号(12月10日発売)掲載の連載コーナ­ー­『四本淑三のシンセ漫遊記』取材時の音源です。第3回目のゲストであるOmoda­kaが­コルグmini kaoss pad 2SとiKaossilator V3を使って「下津井節」を演奏しています!
レポート記事はキーボード・マガジンをチェック!→http://www.rittor-music.co.jp/magazine
製品に関する詳細はこちら→コルグWebサイト:http://www.korg.com/jp/products/synth…
Googlish:
Keyboard Magazine 2015 WINTER issue (December 10 release) This is the sound source at the time of interview "synth Man'yu Symbol of four this Yoshisan" series corner of publication. Third round of guest at is Omodaka have to play the "Shimotsui clause" using the Korg mini kaoss pad 2S and iKaossilator V3!
Report article check the keyboard magazine! → http: //www.rittor-music.co.jp/magazine
For more information about the product here → Korg Web site: http: //www.korg.com/jp/products/synth …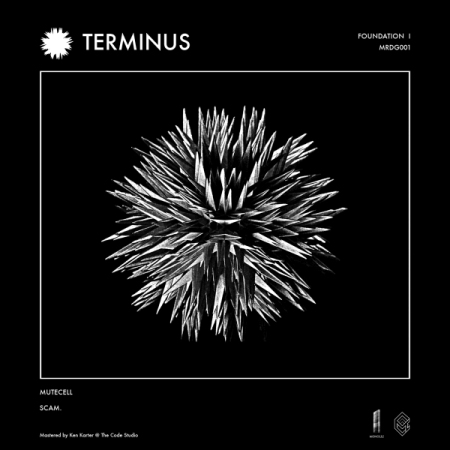 The headquarters of the first Foundation was designed to overcome the period of violent barbarism that followed the collapse of the empire and to found the Second Galactic Empire. Planet located at the extreme limit of the Spiral, poor of natural resources, it becomes the seat of the technological knowledge of the entire galaxy.