This is the MFOS 16 step analog sequencer. 1 channel, 3 cv outs (with portamento control), 2 gates, 2 triggers out, clock input, clock out, coarse/fine control voltage, multi-gate, step/reverse and randome mode.
The case is made of wooden with white finish and is powered with AC100-260V.
In this video the sequencer is controlling the selfoscillation of a VCF with a envelope generator.
More information at hardmod dot tumblr dot com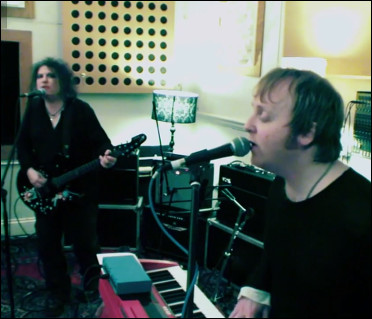 The Guardian exclusively revealed yesterday that The Cure had recorded a Beatles cover with James McCartney, son of Paul McCartney, on keyboards.
The band recorded "Hello Goodbye" from the forthcoming all-star tribute album to Paul McCartney out on November 17. Apart from The Cure the 34-song tribute 2CD "The Art of McCartney" also features the likes of Billy Joel, Bob Dylan, Brian Wilson, Kiss, Barry Gibb, Dr John, BB King and many more
The full tracklisting:
Maybe I'm Amazed – Billy Joel
Things We Said Today – Bob Dylan
Band On The Run – Heart
Junior's Farm – Steve Miller
The Long and Winding Road – Yusuf / Cat Stevens
My Love – Harry Connick, Jr.
Wanderlust – Brian Wilson
Bluebird – Corinne Bailey Rae
Yesterday – Willie Nelson
Junk – Jeff Lynne
When I'm 64 – Barry Gibb
Every Night – Jamie Cullum
Venus and Mars/ Rock Show – Kiss
Let Me Roll It – Paul Rodgers
Helter Skelter – Roger Daltrey
Helen Wheels – Def Leppard
Hello Goodbye – The Cure ft James McCartney
Live And Let Die – Billy Joel
Let It Be – Chrissie Hynde
Jet – Robin Zander & Rick Nielsen of Cheap Trick
Hi Hi Hi – Joe Elliott
Letting Go – Heart
Hey Jude – Steve Miller
Listen To What The Man Said – Owl City
Got To Get You Into My Life – Perry Farrell
Drive My Car – Dion
Lady Madonna – Allen Toussaint
Let 'Em In – Dr John
So Bad – Smokey Robinson
No More Lonely Nights – The Airborne Toxic

Event

Eleanor Rigby – Alice Cooper
Come And Get It – Toots Hibbert with Sly & Robbie
On The Way – B. B. King

Birthday

– Sammy Hagar
Arturia has not officially communicated this yet, but it seems like they've got a new iPad synth on the way, iProphet.
According to leaked information that is making the rounds, iProphet is a recreation of the classic Sequential Circuits Prophet VS. The iProphet uses Vector synthesis to create its sounds, which allows for timbrel modulation. The raw sound can then be processed through a multimode filter and output effects.
Official specifications, pricing and availability are to be announced.
Here's DivKidMusic's overview of the Neutron Sound – Orgone Accumulator. A feature packed digital VCO with AM, FM, dual VCO sync, wavetables, waveform cross fading and loads more! Check out the videos on Neutron Sounds page to check the features of the module at the link below. "I've tried to stick to patch examples here to compliment those videos. "
Waveforms & Crossfading –
https://www.youtube.com/watch?v=TYBqq…
Tuning & Detune –
https://www.youtube.com/watch?v=XlBwm…
AM & FM –
https://www.youtube.com/watch?v=CUi5Q…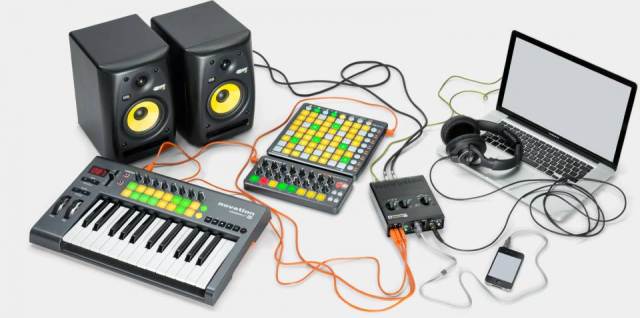 Novation has introduced Audiohub 2×4, an audio interface & USB 'electronic music production hub'.
The Novation Audiohub 2×4 is a combined audio interface and USB hub that lets you connect and power all your USB gear at once, while getting low latency audio and 'super loud' output.
Nitemove demonstrates Novation Audiohub 2×4: a combined USB audio interface and USB hub with 'Focusrite sound inside', for electronic music production
Key Features
Three integrated USB 2.0 ports, so you can connect your keyboard controller, NI Maschine, Novation Launchpad or any other USB gear to your computer at the same time. You can even connect it all to your iPad, if you have a camera connection kit.
Bus Power – You can bus-power Audiohub 2×4, but you'll need to connect the power supply if you want to use it to bus-power your USB gear.
Focusrite Sound Inside – 96 kHz, 24-bit audio performance.
It's Super Loud – the four RCAs, the two balanced jacks and the headphone outputs are 'super loud'.
Capture Balanced Audio – matched stereo RCA inputs
Low Latency for Live Performance
Connect To Just About Anything – Plug and play on Mac and iOS. Dedicated low latency drivers for PC are supplied.
Rugged design – designed for the gigging electronic music producer, with a aluminum case.
For an overview of Audiohub 2×4 click here: http://www.novationmusic.com/audiohub2x4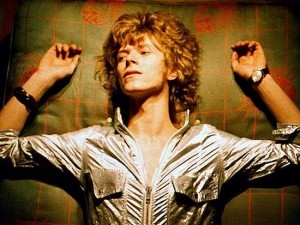 David Bowie is releasing a new single, 'Sue (Or In A Season Of Change)' to coincide with a "definitive hits collection" called Nothing Has Changed, both to be released on November 17. His first new track since the release of The Next Day will be available on digital download and limited edition 10″ single.
The Silver White Duke is celebrating his Golden Jubilee by releasing the anthology which covers five decades of music, 1964-2014. As well as the new track, the five album (three CDs and two downloads) compilation features 'Let Me Sleep Beside You' from Bowie's unreleased Toy album, the rare track 'Your Turn To Drive' and the 2001 re-recording of the 1971 outtake 'Shadow Man'
Following the release of debut solo album 'Crystal World' in August 2013, Marnie is proud to unveil 'Wolves', an exciting first glimpse of her new album, due in 2015.
Produced by Jonny Scott
Artwork by Bone
The next update to Tabletop improves performance and stability across the board. To showcase this, JP shows plays around with not one but two iMPC Pro's on an iPad 2
Tabletop 2.6 is in review now with Apple, and should be available soon! Subscribe to find out when it ships, and get more project updates from Retronyms.
Tabletop 2.6 also adds the final Tabletop Ready App from #summerofepic! More details an that soon!
Follow Retronyms
http://www.facebook.com/retronyms
http://twitter.com/retronyms
Amazing Fraulein Z remix of fantastic techno-electro track by Shell Shock (ES)
Full EP Release in januari 2014 on Herr Zimmerman record label of the original by Shell Shock (ES) and including remixes by MilliMetric (ES), SplatterPunk (ES), Fraulein Z (NL) , AudioWitch (NL)
About this release:
'Zug nach Herr Zimmerman' is a new techno banger composed & produced by Fraulein Z of the Dutch record label and infamous underground Herr Zimmerman parties!
This 5th release on her own Herr Zimmerman label also has a great remix surprise coming from the New York underground artist The Horrorist. Planned release date is 20 october 2014.
Fraulein Z dedicates this release to all the thousands of amazing party people, that have partied and supported the Herr Zimmerman club nights in the past years!
Earlier releases and remixes by Fraulein Z on Herr Zimmerman label receive support from artists like Dave Clarke, Anthony Rother, Brodinski, Dr. Lektroluv, Angy Kore, Al Ferox, David Carretta, IPUNK, and many more.
'Zug nach Herr Zimmerman' is one hell of ride to one of the best underground techno-electro parties you can imagine!: 'Zug nach Herr Zimmerman!,… Einsteigen bitte!'
Lyrics:
Einsteigen
Einsteigen
Zug Nach Herr Zimmerman…
I know where the party's at!
I know where to go.
I know how to dance.
I know where to go.
I go where there's fun.
It's called Herr Zimmerman.
I dance in the dark.
I dance in Rotterdam.
Rotterdam!
Rotterdam!
There's a party all night.
Where I dance all right.
I go where there's fun.
It's called Herr Zimmerman.
Zug Nach Herr Zimmerman…
Herr Zimmerman!
Demonstrating the new Cosmosƒ vSaturn synthesiser. This version presents a unique "Sieves" engine, which makes it possible to calculate the known musical scales and custom designed ones, for mapping on multiple synthesis engine parameters at once.
vSaturn also offers a clever MIDI response to perform with the "sieves" on Cosmosƒ micro events. Single notes or chords can be performed with MIDI input to control the micro event pitch relationship inside the relevant meso events.
lso there is a audio precision arpeggiator "a la Cosmosƒ" with stochastic features implemented in this new version.