Craig Leon, famous for his work with The Ramones and Blondie, as well as his work in the classical arena with such leading artists as Luciano Pavarotti, Joshua Bell and Sir James Galway, talks about the inspiration behind and the process of creating his latest record: "Bach to Moog."
In 1968, the album 'Switched On Bach' inspired many musicians of the time to explore the wondrous new world of synthesized music making. This ground-breaking album was the first ever to take standard classical repertoire and interpret it solely on a device which generated new sounds electronically. Although there had been research and sonic experiments earlier, it was after this breakthrough release that the synthesizer entered the mainstream of modern experimental and pop music recording.
As a welcome extension to the synthesized exploration of Bach's music and the many creative opportunities that opened up 50 years ago, 'Bach to Moog' album integrates the Moog modular synthesizer into the orchestra as a solo instrument, in ensemble and also as a processor of other instruments.
Album Preorder Links
iTunes: http://smarturl.it/lc-bachtomoog
Amazon: http://smarturl.it/lc-bachtomoog-cd
Bach to Moog, the new album from composer, arranger and producer Craig Leon, showcasing the newly re-issued Moog System 55 Modular Synthesizer featuring the works of Johann Sebastian Bach is available for purchase on iTunes and Amazon.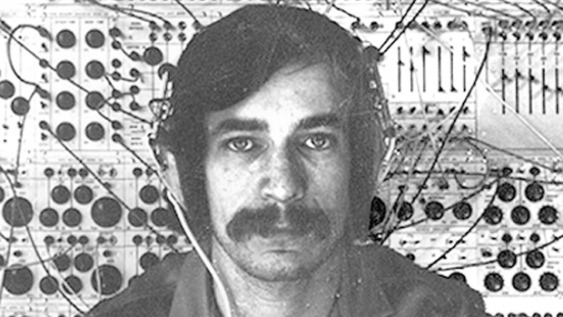 Don Buchla has filed a lawsuit against the current owners of Buchla Electronic Musical Instruments for $500,000 as he claims they are in breach of contract and that he was forced to sign an unfavourable deal and was treated "with oppression and malice.
The brand was sold in 2012 to  Australian company Audio Supermarket Pty. Ltd. after Don's battle with cancer that left him unable to continue with the day-to-day tasks of sales and marketing. The sale was made to ensure cash for Don's future and to give him the freedom to continue developing products. He was employed as chief technology officer at BEMI, however the suit alleges his position was terminated "without good cause" in 2013.
The suit was filed in California yesterday, alleging that  BEMI breached the  Asset Purchase Agreement of Buchla & Associates by "failing to use reasonable business efforts to reach sales targets." Additionally that he was promised $440,000 for the sale, but has been paid less than $110,000.
The lawsuit is attempting to regain the original companies assets, intellectual property and existing orders, as well as compensation for damages.  Looking at the details of the claim, its not been an arrangement that has worked out, with Don alleging he was forced to sign a "highly unfavorable, one-sided Memorandum of Understanding with Audio Supermarket". It goes on to state that the agreement was intended as an opening for negotiations to proceed rather than the final agreement itself.
In the suit it is also stated that Don believes that a stroke suffered in 2014 was the direct result of stress incurred by the defendants "breaching activity and bad-faith conduct".
Don Buchla is widely believed to be the father of West-Coast synthesis. His designs have inspired a massive amount of development within the Eurorack community in recent years.
Its a shame that this isnt obviously working out for Don as we have seen a new Music Easel in production, though this has yet to be made in significant numbers.
You can find the original court filing here.
Aesthetic Perfection goes acoustic
Big Bad Wolf ft. Tim Skold
Recorded August 31, 2013 at Complex in Glendale, CA
Taken from the "Imperfect" Live CD / DVD
Out May 12, 2015 on Metropolis Records
Pre-Order Now!
http://www.metropolis-mailorder.com/p…
Filmed by:
Armik Davalokhanian
Ron Demowski
Edited by:
Daniel Graves
Post production:
Sam Pfannkuche
Clint Carney
On August 31, 2013 we performed acoustic renditions of songs spanning my entire discography at Club Complex in Glendale, CA. On May 12, that show will be released for everyone to hear.
http://www.metropolis-mailorder.com/p…
Puremagnetik has released Frequencizer, which they describe as an effect that brings the vintage sound sculpting capabilities of the Moog 914 and Doepfer A-128 fixed filterbanks right to your desktop.
A spokesperson told us, "With 12 fixed band filters, LP / HP controls and even a 'vintage' mode, this filterbank adds a unique sonic dimension to Ableton Live. Frequencizer even goes beyond the hardware it emulates to include a realtime spectroscope. Shape your sounds into something completely new or get instantly inspired with this no-nonsense Max for Live audio effect."
System Requirements
Ableton Live 9.1 or higher with Max for Live 6.1.9 or higher
Pricing and Availability:
Frequencizer  is free through the end of March 2015. It will cost $15 thereafter.
Album release date: Mar 20th, 2015
mp3/FLAC: http://infactedrecordings.bandcamp.co…
CD: https://www.infrarot.de/torul/the-mea…
http://www.facebook.com/torul
http://www.torul-recordings.net
http://www.infacted-recordings.de/
****************************************­­***************************************­*­***************
VIDEO CREDITS:
Production: DIY Initziative, 2015
Concept: Torulsson & Borut Dolenec
Script: Torulsson & Borut Dolenec
Director: Darko Štante
DoP: Iztok Medja
Camera: Iztok Medja, Kaja Brezočnik, Jan Jenko, Vid Brezočnik
Edit & Post-production: Borut Dolenec
Colour grading: Vid Brezočnik
Cast: Anu Lin, Pris, Gregor Strojin, Ivana Stanojev, Nina Kovačič, Blaž Završnik, Kobrasson, Damjan Zorc, Peter Penko, Marko Ocepek, Torul (band), Tjaša Zupanek (invisible spirit)
Hair & Styling: Irina Kysselef
Make-up artist: Anita Ferčak
Making-of Photography: Kaja Brezočnik
Catering: Mojca Planinc
Executive: Torulsson
SPECIAL THANKS TO BAR "BAR DAKTARI".
Thanks to Branco for lights. Thanks to the whole of the DIY Initziative crew and Torben from Infacted.
****************************************­­***************************************­*­***************
SONG CREDITS:
Written, produced, arranged and mixed by Torulsson, 2014.
Voice by Jan Jenko.
Live performance by TORUL (Torulsson/Jenko/Dolenec)
Label: Infacted Recordings
****************************************­­***************************************­*­***************
BOOKING:
get-in-touch@contribe.de
booking@torul.recordings.net
****************************************­­***************************************­*­***************
WORDS:
THE BALANCE
What's the level of your happiness?
What do you need and what are you giving?
Simple questions, hard to answer
Where's the balance? What's the measure?
One will always believe in freedom
One will always believe they deserve it
"All I want is, all I want is
To be happy, once again right now"
This cannot wait. This cannot wait.
What's the level of your efforts
Do you clean up or sweep your matters
Under a thick rug, out of sight so
No-one sees it, you don't see it
And you always believed in freedom
And you always believed you deserved it
"All I want is, all I want is
To be happy, once again right now"
This cannot wait. This cannot wait.
Shape me up, burn this dream
I can't relate to what you say
Last word before I die and see
how pointless this was
Words by Torulsson.
Here's a Nitzer Ebb modular patch so authentic it could easily be from the Belief era.
stepper acid driving frequency central 100m modules in a nitzer ebb style
great snappy fcuk adsr ,
drums provided by the dokta2
turing machine into filter cut off cv and bpf of dokta2 doepfer lfo into pwm of the fcuk osc
8-bit instant photo gun
– game boy
– arduino
– camera
– thermal printer
Sound guru Ben Crosland has been hard at work creating another soundset for the Modal 002 to be released in Spring 2015.
Ford features Detroit techno pioneer Kevin Saunderson in this new promo, which follows Saunderson as he samples sounds at a Ford Assembly Plant.
From the sounds of the Detroit streets to the sounds of a Ford Assembly Plant, follow techno pioneer Kevin Saunderson as he searches for inspiration for the next groove to use in his iconic music.
The Ford Today channel is the hottest news and stories regarding Ford Motor Company. Get updates on the most current news stories or be wildly entertained with the latest about Ford and Ford vehicles.
Subscribe to the Ford Today YouTube channel: https://www.youtube.com/user/fordtoday
Follow Ford on Social:
• Facebook: https://www.facebook.com/ford
• Twitter: https://twitter.com/ford
• Instagram: http://www.instagram.com/ford
• Tumblr: http://gofurther.tumblr.com
• Ford Social: http://social.ford.com/
Ford Motor Company, a global automotive industry leader based in Dearborn, Michigan, manufactures or distributes automobiles across six continents. With about 175,000 employees and 65 plants worldwide, the company's automotive brands include Ford and Lincoln. The company provides financial services through Ford Motor Credit Company. For more information regarding Ford and its products worldwide, please visit http://corporate.ford.com.
Dream Audio Tools has announced the release of LFO Piano for Native Instruments Kontakt.

LFO Piano features a classic Rhodes MkII Electric Piano sampled using a true analog pedal rig, including a warm and raw sounding handmade analog tremolo and analog cabinet emulation pedals. This setup gives LFO Piano an unique timbre and a raw unpolished character. It is is designed to fit with many musical styles, including RnB, Hip Hop, Cinematic and Pop.
The library includes two complete sets, separately recorded with pedal tremolo on and off. There are controls to activate additional designed effects, including Phaser, Chorus, Delay Reverb and Rotary.
Introductory price: €19,90.