MicroBrute SE synthesizer is a limited edition of a pure analog sonic powerhouse . Small in size but loaded with features.
This special edition is produced in limited quantity, 1500 units for each color, so make sure you don't miss out!!
More info:
http://www.arturia.com/products/hardw…
From the press release:
MicroBrute SE — a 'special edition' of its widely-acclaimed MicroBrute Analog Synthesizer, available in a choice of three tempting colours to suit whatever playful mood might make anyone's musical day, be it Christmas or otherwise — as of October 15…
Arturia's award-winning MiniBrute Analog Synthesizer rapidly reset the price/performance ratio benchmark when soaring through the subtractive synthesis sound barrier upon being launched in 2012 to much critical acclaim and subsequent success. Afterwards, Arturia built upon that success last year when introducing a 'special edition' of its namesake sibling, the MiniBrute SE, sharing the same physical footprint, but building upon this amazingly compact and bijou analogue monosynth in both looks and features. That same year, Arturia adventurously took the 'shrinking synth' concept one step further with its equally big-sounding little-brother, the MicroBrute Analog Synthesizer, an even smaller semi-modular monosynth with inbuilt step sequencer, boasting MIDI, USB, and CV connectivity with a whole host of unique features — guaranteed to bring big smiles to go with those massive sounds! Similarly, today the MicroBrute has been given the 'special edition' treatment to become the MicroBrute SE — same physical footprint and full feature set! So what's with those colours? Blue, orange, or white, they all sound the same… that is to say, sounds massive. But who's to say you can't make a bold style statement with a massive-sounding synthesizer, however small it may be? Thanks to the colourful MicroBrute SE, now you can!
But beneath those colourful, compact and bijou bonnets resides a living and breathing, fully-fledged analogue synthesizer that belies its diminutive dimensions and is actually anything but basic. For starters, just like its MiniBrute SE bigger brother, the OSCILLATOR that beats at its musical heart features SAW, TRIANGLE, and SQUARE waveforms that are all mixable to help shape the resulting sound without the limitations imposed by comparable contemporary and vintage synths alike. Additionally, the new Overtone oscillator generates additional harmonic content, ranging from one octave down to a fifth above the base OSCILLATOR pitch, while the Sub > Fifth control can continuously sweep spectrum. Moreover, Metalizer adds complex harmonics to the TRIANGLE waveform for creating harsh, harmonically-rich sounds, while Ultrasaw adds a lively and bright ensemble effect to the SAWTOOTH waveform — perfect for crafting sounds suited to dance anthems. And let's not forget the all-important Pulse Width control for creating nasal-thin tones or rich square sounds. Simply speaking, never before has such a small, single-oscillator synth sounded so big… or looked so good!
Of course, filtering helps shape any analogue synth's sound — be it big or small, and here the MicroBrute SE definitely does not disappoint. Indeed, its distinctive-sounding Steiner-Parker FILTER plays a big part in helping give the MicroBrute SE a unique sound — again, just like its big brother. This filter design dates back to the Steiner-Parker Synthacon, an analogue monosynth built by the namesake Salt Lake City-based synth manufacturer between 1975 and 1979. Its HP (high-pass), BP (bandpass), and LP (lowpass) modes make for far more filtering flexibility than that found in synths many times the price! And that's before factoring Arturia's acclaimed Brute FactorTM into the musical equation, adding anything from subtle overdrive to full-blown intermodulation havoc — choose your settings, and let the fun begin!
Speaking of having fun, the eight-Pattern step SEQUENCER is an almost endless source of inspiration and rhythmic creativity — step input notes and rests to create storable sequences that can be played back and switched between on the fly at a variable Rate or synchronised to external MIDI clock. Meanwhile, MIDI, USB, and CV GATE connectivity, of course, combine to ensure that the MicroBrute SE is ready and willing to talk to the outside electronic musical instrument world, wherever it may find itself. It's even blessed with an external audio Input with an adjustable Input Level control, so why not use it to process whatever you feel like sticking into its 1/4-inch socket — within reason, of course!
The front panel-mounted MOD MATRIX moreover allows adventurous users to control many aspects of the MicroBrute SE's massive-sounding single voice for different internal sources, as well as controlling them via external synths and modules. MicroBrute SE comes complete with two stackable jack cables for that very purpose. Preset sheets also come as standard, so no need to worry about forgetting those adventurous sound settings!
With a space-saving 25-note mini-keyboard and weighing in at only 1.75kg, the MicroBrute SE is as compact as it is colourful, yet positively punches well above its weight with a rip-roaring analogue sound spanning woofer-flapping bass, screaming leads, ear-opening effects, wave-folded growls, punchy drum sounds galore, and much in-between and beyond. Pick one — or even all three — up from an authorised Arturia dealer or retailer today! To make this perfectly portable package even more portable, Arturia has helpfully included a stylish carry bag guaranteed to turn heads wherever the stylish synth goes. Go ahead. Make a bold style statement while making a massive sound!
Following up on this year's highly praised album release "In Control" Danish Holm/Mirland releases the single "In My Mind" and it's accompanying video clip in week 42.
At 124bpm "In My Mind" continues the band's exploration of a more vocal centered club sound while keeping the theme in the vein of "In Control" – the workings of the human mind.
The single was recorded at The Sweatshop, mastered by Claus "Leaether Strip" Larsen and released through the band's own Robotik label.
The single is currently a free download through the band's Bandcamp page and will be available through all major distributors.
Download "In My Mind" https://holmmirland.bandcamp.com/trac…
In Swedish unfortunately
DJ VINJAY vs DAFT PUNK Feat. GIORGIO MORODER – "GIORGIO BY MORODER" (Live on Synthesizers) with hardware instruments.
FREE DOWNLOAD (Soundcloud) : https://soundcloud.com/djvinjay/lives…
STUDIO SETUP
– 1 Microkorg Vocoder XL
– 1 Electribe Korg MX
– 1 Electribe Korg SX
– 1 Electribe Korg Em 1
– 1 Electribe Korg Ea 1
– 1 Electribe Korg Er 1
– 1 Midi-Usb Keyboard M-Audio Oxygen 8V2
– 1 Mixer Peavey 8
– 2 Cdj Cmx 3000 Pioneer
– 1 Behringer Tweakalizer Dfx 69
– 1 Pioneer Efx 500
– 2 Monitor Studio HS 80M Yamaha
– 1 Headphone AKG 240 MKII
– 1 External Sound Card ASIO Presonus Firebox
– All the Drum-Machines, Samplers, Keyboards and Synthesizers used in this video are programmed and played by DJ VINJAY.
– Music performed and recorded by
DJ VINJAY @ VinGas Studio (Spain).
– Original theme of the video "Giorgio By Mororder" by Daft Punk feat. Giorgio Moroder.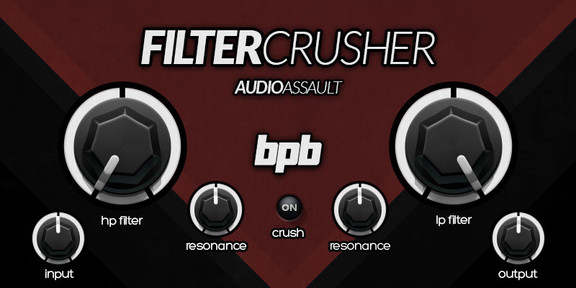 Bedroom Producers Blog has launched FilterCrusher, a free filter effect plug-in for Windows and Mac.
FilterCrusher is a free dual filter effect built around a tube simulation circuit which is based on Audio Assault's superb commercial tube amplifier plugin GrindMachine.

FilterCrusher was developed by Audio Assault and it is available for free download exclusively on Bedroom Producers Blog. The plugin is released as a 32-bit and 64-bit VST/AU plugin for Windows and Mac.
FilterCrusher features
Adjustable 12 dB high and low pass resonant filters.
Modeled tube circuit.
Subtle and "crush" modes.
Zero latency.
Optimized for low CPU usage.
FilterCrusher is available to download from Bedroom Producers Blog at no charge.
Background video description:
Here is the first in a series of videos which demonstrate the sound and functionality of the Dave Smith Instruments Pro 2 synthesizer.
In this first video, I demonstrate how to get analog-sounding sounds out of the digital oscillators.
Hey, do you enjoy all of these videos I've been putting out all of these years? Do you ever feel like you might want to help support them? Please visit my Patreon page at http://www.patreon.com/automaticgainsay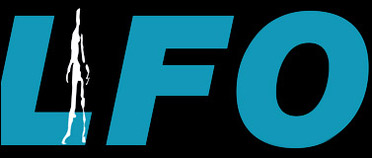 An all time favourite of us has passed away

Mark Bell of LFO who died last week from complications after an operation. Mark Bell was a British musician and producer of electronic house music who, as well as being a member of the pioneering electronic music group LFO on Warp Records, collaborated with a wide range of artists such as Björk and Depeche Mode, for whom he took on the production duties for the entire "Exciter" album.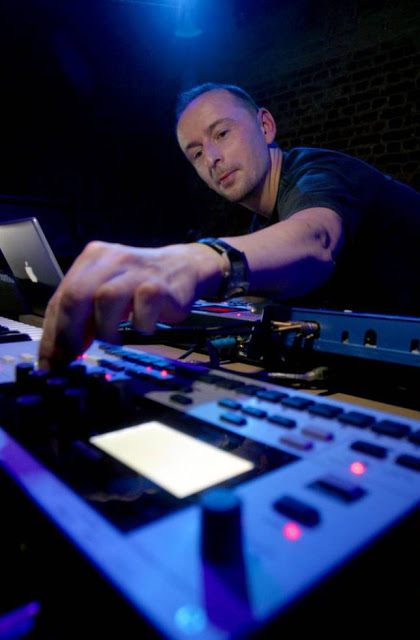 Bell recorded under the aliases Clark, Clark & Lofthouse, Counterpoint, Fawn, and Speed Jack.
Warp records:
It's with great sadness that we announce the untimely passing of Mark Bell of LFO who died last week from complications after an operation.
Mark's family & friends request privacy at this difficult time.
The definition of timeless techno! Could have been made yesterday.
No stomping 4/4 beat, but a ridiculous bottom end and extreme top make this stand out.
Most vinyl copies of this jump like a mofo, so this has been encoded from CD.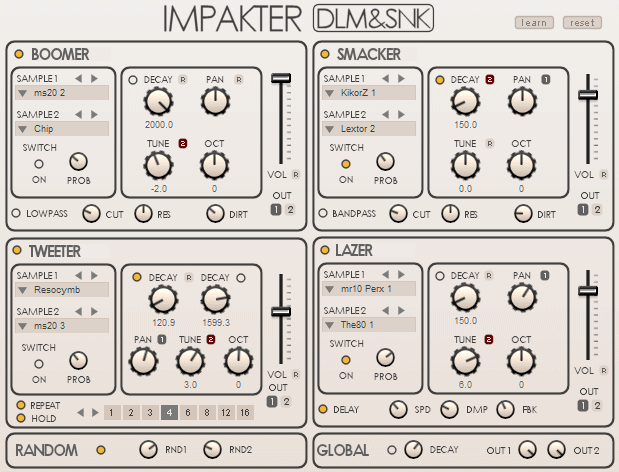 de la Mancha has set free loophole, a midi-triggered loop sampler, and Impakter, a vintage drum module plugin containing 320 samples of original drum sounds generated on analogue synths and drum machines.
Thank you to the 44 wonderful people who have donated so far! After this you all responded positively to help me to raise over £500 (against a target of £1000) for Cancer Research UK, a deserving charity that funds scientists, doctors and nurses to help beat cancer sooner.

As we made it to the half way mark, I am releasing 2 of the 4 plugins for free, for everyone.
The plug-ins are available to download for Windows (VST).
"Foppone" (ver 2) – retro House with M1, SH-101, and TR-909.
You might be curious about the title. It means nothing. Other than it kinda sounds funny in Italian. Like a big foppo. A foppone. I've got my Marky Mark on tonight, I suppose. This is ver. 2, the original snippet / inspiration was a bit different.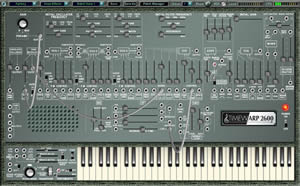 Way Out Ware and Sonivox have teamed up to re-release TimewARP 2600, the "only ARP 2600 emulation endorsed by the original ARP 2600 inventor".
Now remastered in 64-bit with added support for OS X 10.9 and Windows 8.1, TimewARP 2600 is now available at the lower price of $199.99. What's more, you can save a further $100 to celebrate the update by using the code "delorean" at the Sonivox checkout.
Time Warp is also available as part of the Air Advance Music Suite.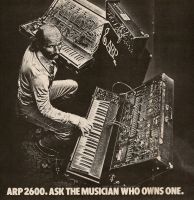 For nearly 4 decades, the ARP 2600 has helped to provide the backbone for electronic, urban, and popular music. Today, musicians and producers aggressively pursue the limited number of remaining ARP 2600 synthesizers for their distinctive warmth and unmatched fidelity. The TimewARP 2600 delivers the same fat sound with twice the flexibility; at a fraction of the price of the original.
By developing their own proprietary and optimized virtual analog oscillators and filters, WOW brings the most accurate digital reproduction of the 2600's fat analog sound to your desktop. All of the original control features from the ARP 2600 are there, and because you can now save your carefully programmed patches, the TimewARP 2600 is even better than the real thing.
The ARP 2600 synthesizer helped define the music of an era. Edgar Winter's "Frankenstein, " The Who's "Who Are You, " The Tubes, Jean Michel Jarre, Deep Purple, and on and on. Only 3,000 ARP 2600's were produced between 1970 and 1981, and they've been trading hands among collectors for thousands of dollars ever since.