The Beijing-based electropop musicians of Yaoband came together to explore new musical frontiers. iPad helps them capture, record, and perform their innovative music.
http://www.apple.com/your-verse/strik…
I have quite a few analog synths running in this video. First the Roland MC-909 is sequencing the Roland D-550, MKS-50, and Gray SH-101 (via Kenton Pro Solo) on top. The drums are running from the Boss RC-300 Loop Station on the floor. I am playing the Synth FX using the red Roland SH-101 and the Oberheim Matrix 1000 triggered by the Fantom X6. I then add a Roland Juno-106 synth part. Other than the sequenced parts, the entire groove is improvised. Enjoy!
Resonance Sounds presents Electromatic 3 by electro house veteran Swen Weber! Over 360 handcrafted bass, drum and synthloops are waiting for you, next to 60 punching drumhits and 3 complete construction kits containing bass, drum, synth and vocal loops aswell as MIDI files. All samples are designed to sitting perfectly in the mix and providing you instantly the right inspiration and source material for your next electro house smasher!
Features:
- 755 MB Content
- 362 Loops in total
- 50 Bassloops
- 160 Mixloops (incl. Root Key)
- 50 kick free Beatloops
- 50 Drumhits
- 10 FX Sounds
- 50 Kickloops
- 3 Construction kits (32 loops incl. bass, synth, vocal, drum and mix loops and MIDI files)
- All tonal loops are key-labelled
- recorded in 128 bpm
Olympia Noise Co. has announced Ondes, which they describe as a new electronic instrument for iPad.  It is inspired by the early electronic instruments of the 20th century like the Ondes Martenot and Theremin, Ondes emulates the classic electronic sounds of that era while adding some decidedly contemporary updates.  They say that Ondes is an expressive and extraordinarily fun instrument capable of playing everything from gliding melodies to dense polyphonic sci-fi soundscapes.
App designer Ben Kamen says "I've always been inspired by the sound and expressive potential of those early electronic instruments, and wanted to develop a way to access that sound in a new instrument.  The touch screen turns out to be a very natural fit for emulating the precise but fluid style Ondes Martenot is known for.  I'm really excited about this app and can't wait to hear the music that people make with it."
Coming soon from Olympia Noise Co.
Be the first to get it! Sign up for our mailing list:
http://eepurl.com/LdQYr
Learn more :
http://www.olympianoiseco.com/blog/sn…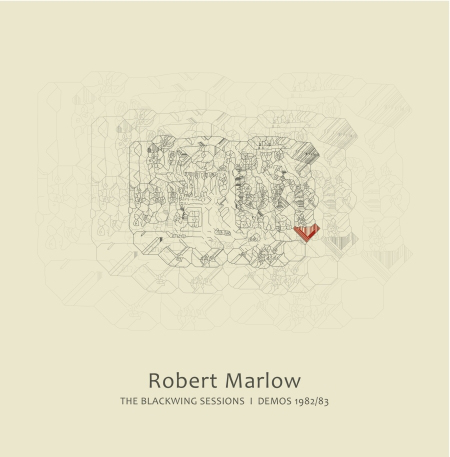 The historic recordings contained here on the 'Blackwing Sessions' represent a rare and hitherto unreleased insight into early British Synth-pop. They are the primary demo material for what many consider to be a 'Lost Classic' from the early 1980s ' The Peter Pan Effect' by Robert Marlow. The tracks where programmed at co producer Eric Radcliffe's home in Gravesend in kent along with Marlow's best friend and synth-pop guru Vince Clarke in the spring of 1982. Clarke a man already the founding force in two internationally successful projects Depeche Mode and Yazoo. Clarke was at the top of his trade as an innovative and talented writer, musician and producer so for his best friend Robert Marlow, joining forces with multi- talented Radcliffe who had produced Clarke on 1981's Depeche Mode premier 'Speak and Spell' as well as Yazoo's eponymous 'Upstairs at Eric's' was going to be a pivotal moment..
Marlow was already, at the tender age of 21 a veteran of several bands to emerge from the Basildon music scene, beginning in 1978 in a "…baptism of fire" as guitarist in 'The Vandals', a punk rock band formed by Alison Moyet along with school friends Kim Forey and Susan Paggett.
Marlow was the first of the 'Basildon Mafia' to acquire a synthesizer in 1979 and formed 'The Plan' with Clarke on guitar and Perry Bamonte (later to find fame with 'The Cure') on bass. He then fronted the all electronic line up 'French Look' with friend Martin Gore who later joined Clarke in Depeche Mode (along with French Look sound man Dave Gahan) Marlow's third soiree into the musical pantheon was in 'Film Noir' (again with Bamonte) and along with synth player Alan the band opened for Depeche Mode at their triumphant Basildon homecoming on 'The Speak and Spell Tour' in 1981.
The music contained on 'The Blacking Sessions' did not see the light of day until 1999 when Swedish label Energy Rekords remastered the original 'Peter Pan Effect' which had been mysteriously shelved in 1983 by distributer RCA despite the release through Clarke and Radcliffe's Reset Records of Robert's four well recieved singles 'The Face of Dorian Gray' and I Just Want to Dance', both released in 1983 the later contained here with alternative Lyrics. 1984 saw the release of the string driven 'Claudette' and in 1985 the gloriously camp 'Calling All Destroyers'. These recordings do not have the polish of the released album as they have been painstakingly restored from the artists own analogue sources, however as a record of a very a British new town phenomenon 'Robert Marlow – The Blackwing Sessions' is an important and entertaining document. – Wilcus Stanshall 2012
Demo track made with the Shruti
all sounds from the Shruthi
some reverd and delay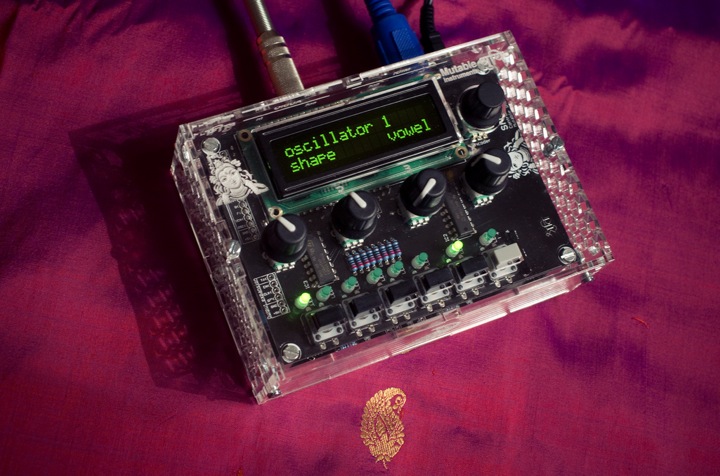 The Shruthi is a hybrid digital/analog monosynth. Its hardware design is deceptively simple, but the sonic range is wide: sometimes grungily digital like a PPG-Wave, fat and funky like a SH-101, videogame-y like a Commodore 64, weird and warm like an ESQ-1 ; but more often than not, truly original.
Contrary to the hardware you can purchase at the music shop next door, a Shruthi isn't designed to be industrially manufactured. Indeed, its assembly doesn't require any specialized equipment, besides a screwdriver, cutters, a soldering iron and two hands.
The Ensemble plays 'switched on' versions of classical music, John Carpenter and more.
Nick Batt talks with Gregory about the origin of the Ensemble, their gear and more. The Will Gregory Moog Ensemble first performed together in 2005 as part of the Bath Festival, recreating some of the 'Switched on Bach' arrangements of Wendy Carlos in the Seventies.
As one half of the electronic music sensation Goldfrapp, the keyboard-player and composer Will Gregory is one of the UK's leading advocates of using synthesizers and electronic instruments to create new sounds and reinvent old ones. The band perform a mixture of specially composed music, transcriptions of classical works, and their own versions of music from popular culture and film scores.
We were lucky enough to attend a rehearsal of the Moog Ensemble – not strictly all Moogs, but a collection of analogue mono synths playing classical pieces and contemporary compositions
A short introduction to Euclid Rhythm Generator, Robotic Bean Creative's first Rack Extension for Propellerhead Reason.
Propellerhead Shop: https://shop.propellerheads.se/produc…
More information: http://roboticbean.com/creative/produ…
Euclid is rhythmical inspiration in a box. You can use it to spice up your existing songs, or to start building up new ones from scratch. It's a constant source of surprises and happy accidents for your productions. And there are plenty of presets included to help you get started or provide you with inspiration to build your own.
Euclid may seem simple on the surface, but it gets really deep once you start unlocking its secrets. You can automate and modulate basically every parameter, and each of the four gate outputs gives you a unique variation of the same pattern.
It comes with a big graphical display that visualizes your pattern in real time, including gate width, velocity, shuffle amount and current play position. The display also shows you all actual parameter values, taking CV modulation into account.

Features:
Euclidean gate sequencer with up to 32 steps
Patterns can be rotated up to 16 steps in both directions using the offset control
Advanced display that visualizes your pattern in real time
Individual mute buttons for each step, with support for click & drag
Always in sync with Reason's main sequencer, at user-selectable resolution
Everything can be automated, modulated and remote controlled (except for the mute buttons)
Four gate outputs provide unique variations of the same pattern
Reset input and output, quantized to the current resolution
Shuffle and slide controls, fully compatible with the corresponding controls in Reason's ReGroove mixer
Enable button to turn on/off all gate outputs
Euclid Rhythm Generator is available for US $29 in the Propellerhead store.
The Mission's frontman Wayne Hussey returns with a new solo single, "Wither on the vine", taken from the album "Songs of candlelight and razorblades" which will be out in September. 
Multivox MX-65 Polyphonic Synthesizer. It is an analog poly keyboard that was made in Japan from 1977 to 1980. Very very rare.
It has six voices. Piano, strings, clavichord, honky-tonk, piano and organ. The voices them selves are just different combinations of the filter and envelope positions that you can switch between. The filter is interfaced with the envelope with 3 modes. A fast attack/fast decay mode, an 'expand' mode with resonance emphasis, and a fast attack/slow decay mode..
Excuse the poor playing! I am trying to focus on the controls and just show a quick demo of the sound. Reverb in Ableton.