A Brighter day – Single edit
Full single can be downloaded now at our bandcamp page:
https://vguard.bandcamp.com/album/a-b…
Available on spotify, Itunes etc within 3 weeks.
Visit our facebookpage for more info: facebook.com/vanguardofficial
Website : www.vanguardofficial.com
RAW Sneak preview about ModWheel controlling the Reverb FX
Sneak Preview on the new RAW synthesizer! VST/AU/AAX 32/64bit
Note this new synthesizer will also be part of eXplorer-III as well. So check out our complete bundle:
http://www.robpapen.com/explorer-3.html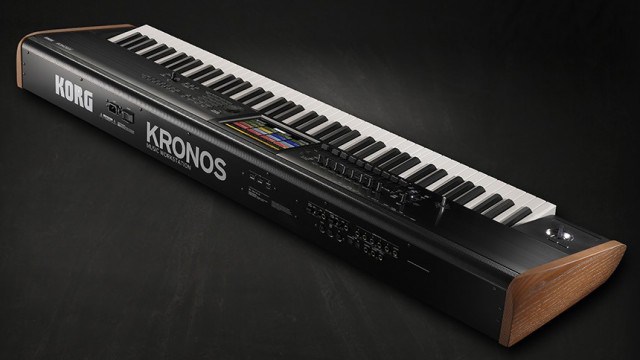 Korg today introduced the new Kronos – the most powerful version of their flagship keyboard music workstation to date;
"The new Kronos features the unrivaled 9-engine structure from previous versions, with numerous improvements to both sound capability and overall functionality," said Korg Brand Manager James Sajeva. "Truly, this is the most powerful synthesizer on the planet."
Sajeva explains what's been updated in the new Kronos: "Our SGX piano engine, already revered for its German and Japanese grands, now also includes a 9GB Berlin grand with dedicated una corda (soft pedal) samples, plus sympathetic string resonance that works on all the SGX pianos" he continued. "It's truly an amazing piano experience. There are new banks of sounds based on famous song titles for our cover players and those looking for 'that' sound for their recordings, plus a 'best of' bank from KaPro, who has created numerous libraries for the Kronos line."
Other new features include system-wide Touch/Drag via the Kronos' color TouchView screen; allowing the user to edit onscreen parameters faster than ever.
An evolved Set List mode provides the capability to resize their custom text per set list entry, and enter text via either an onscreen QWERTY or external USB ASCII keyboard. Entries can also be color-coded for better organization and visibility, and users can even decide how many set list entries appear on the screen at time, allowing for more (and larger) onscreen text to remind you of lyrics, changes, or other notes.
An improved search function helps users to find the perfect sound faster than ever.
Other improvements include onscreen metering in Combination and Sequencer modes, along with the ability to edit Programs within a Combination to hear the edits in context with other parts.
The improvements don't end with the software, either; the new Kronos also boasts natural wood side panels, easier-to-read silkscreened text and gold-plated audio I/O jacks.
Korg Kronos synth engines:
SGX-2 Premium Piano
EP-1 MDS Electric Piano
CX-3 Tonewheel Organ
HD-1 High Definition PCM Synthesize
MS-20EX & PolySixEX Legacy Analog Modeling
AL-1 High-Fidelity Analog Modeling
MOD-7 Waveshaping VPM Synthesizer
STR-1 Plucked Strings Physical Modeling
Other features include one-cable USB DAW integration for MIDI and Audio, powerful effects processing with up to 16 effects at a time, a 16 MIDI/16 Audio track sequencer, 16-part Combinations, a tremendous assortment of real time controllers, KARMA phrase generating technology, vector control and more.
This is Part 1 of our video manual for the Korg Kronos Music Workstation, focusing on basic navigation.
Fan video, video description below:
I do NOT own the copyright for the movie and music that I upload and will remove it immediately upon request from copyright holder or band.
Max Richter- Infra (2010)
Tony Richardson – The Loneliness Of The Long Distance Runner (1962)
Buy it now in:
itunes.apple.com/us/album/infra/id545045595
emusic.com/album/-/-/13502258/?fref=150939&a.1=ytid&t.1=r&a.2=pay&t.2=r&ytid=Cm9070mG2P4&pay=1
amazon.com/The-Loneliness-Long-Distance-Runner/dp/B000JYW5E6
Demonstration of the new SunVox module – GPIO. With this module you can send or receive the signals to/from GPIO pins of the Raspberry Pi.
SunVox v1.8 BETA2: http://www.warmplace.ru/forum/viewtop…
Get it here – http://support.image-line.com/redirec…
Read about FL Studio 12 here – http://www.image-line.com/flstudio/fl…
FL Studio 12 totally reworks the user interface and adds exciting new features you have been asking for.

If you already own FL Studio the good news is you will get free access to the FL Studio 12 Beta and to FL Studio 12 release. So buy FL Studio now, and be the first in line to work with the FL Studio 12 Beta.
New in FL Studio 12 (beta)
Fully reworked scalable interface – Any screen size or resolution you use, FL Studio will always fit.
Multi-touch – Multi-touch capability extends to the Mixer.
Browser – New category tabs and the ability to delete content on right-click.
Channel Menu – The Channel Options Menu have moved from the Toolbar Menus to the Channel rack.
Channel settings – Have been integrated into the Plugin Wrapper (no more Channel settings pop-up).
Pattern Menu – The Pattern Menu has moved from the Channel rack to the Toolbar Menu and Pattern Selector.
Piano roll – Piano roll Auto-zoom can now be deselected from Settings > General > Auto zoom in piano roll.
Playlist – Multiple drag and drop for audio files onto Playlist (from a Windows file browser).
Stepsequencer – Step sequences are now interchangeable with Piano rolls.
VST Plugins – VST plugin installation & discovery improved and simplified.
Fruity Formula Controller – Updated, new UI.
Fruity Envelope Controller – Updated, 8 Articulators, Mod X/Y env, Smart Knobs, New UI.
Fruity Keyboard Controller – Attack smoothing, new UI.
FL Studio is available for purchase starting at $99 USD. New Image-Line customers can get 10% discount on their first order. The beta is now available to download for registered Image-Line forum users (registration is free).
David Bowie is releasing Nothing has changed., a new compilation of some of his greatest hits alongside some harder-to-find material and a new single, 'Sue (Or In A Season Of Crime)' (head to Bowie's website to hear the song being given its first play on Guy Garvey's 6 Music show).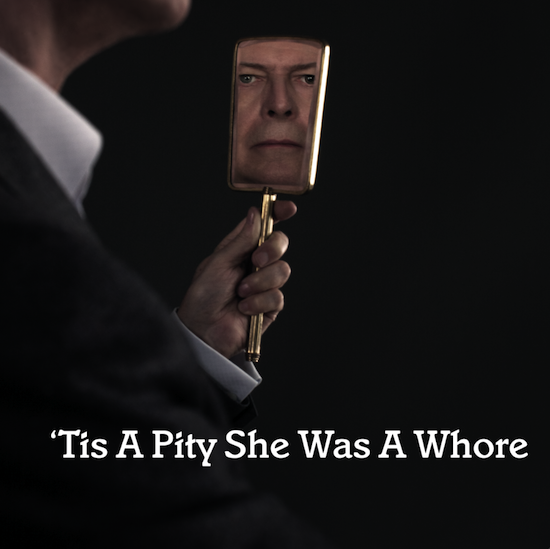 Both the album and single are out next week, but today he's preceded them by digitally releasing "Tis A Pity She Was A Whore', the B-side to 'Sue (Or In A Season Of Crime)'. It nods both to John Ford's 17th-century play 'Tis Pity She's A Whore and the First World War, with Bowie saying of it: "If Vorticists wrote rock music it might have sounded like this"
Documentary directed by French photographer Elizabeth Lennard featuring the eclectic Japanese composer Ryuichi Sakamoto during the recording sessions of his 1984 album "Illustrated Musical Encyclopedia".
A short compilation of clips from Atomic Shadow's Knobcon 2014 performance.Sound and Video by Raul Pena.
Das neue Video vom Album "HAIFISCHWEIDE".
www.meystersinger.com
100000000 DANK an Enno Lenze, dass er diesen Dreh in seinem einfach nur unglaublichen Berlin- Story- Bunker http://www.berlinstory-bunker.de/ möglich gemacht hat!!!!