Suede have shared a brand new track taken from their forthcoming new album.
Taken from their new album Night Thoughts, 'Outsiders' will be sure to keep fans of the band salivating for the album's release which is some way off yet on January 22. The track itself is available to buy now and comes backed with a second trailer for the Night Thoughts film that the band will also be releasing alongside the album. The album features a full string section and sees the band rekindling their partnership with producer Ed Buller.
Of the album, Brett Anderson said:  "We wanted to make the kind of album you're not supposed to make in 2015. The kind you listen to in order and all the way to the end. Night Thoughts is about those moments when you wake at 4am with the walls of your life caving in. It's an album about fear and love and loss. The film we have made mirrors those themes to create an interlocking suite of songs and images about the drama of the everyday."  The album will be premiered in its entirety at two shows at London's Roundhouse on November 13 and 14. Limited tickets to the shows are available here.
Copyright: E.D.Music Co.
Performed by Timmy Lok
Gears used:
Roland AIRA Scooper, Bitrazer, Torcido, Demora, Arturia Beatstep Pro, Eurorack modules from Analogue Solutions, Synthrotek, Delptronics, Mutable Instruments, Steady Stay Fate, Tiptop Audio, Doepfer…..etc.
Special thanks: Tom Lee Music
This week, checking out the PPG WaveGenerator for PC / Mac
>> with the beauty aspect of the plugin. Why Beauty;
"It's because I choose a lot of sounds which has a bright sound and very beautiful to hear. It demonstrate how fantastic the WaveGenerator can sound."
Part 1 of the video: single use of PPG WaveGenerator
Part 2 of the video: Multi Instruments inside Presonus Studio One Pro
Another video cover the "Beast" side of PPG WaveGenerator which will coming later in this month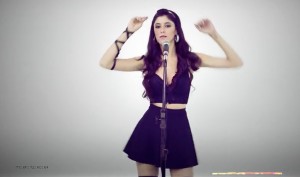 Canal Pop will be releasing a new single, "Come To My World", and a brand new music video that you can watch here
Canal Pop feat. Josefina Aufranc – Come To My World
ES 2286 | https://itunes.apple.com/us/album/com…
Come To My World is the first single taken from the upcoming Canal Pop album, featuring singer, actress and model Josefina Aufranc. The album will be an homage to the early electro disco music that started with Donna Summer's "I Feel Love", produced by Giorgio Moroder in 1977.
The single contains the title track and a killer remix by Fr3ak. All of them are instantly recognizable as Canal Pop songs, respecting the formula of releasing very catchy electropop songs with carefully produced vocal arrangements. Josefina Aufranc provides crystal- clear powerful vocals.
"I want Canal Pop to sound like a mix of Daft Punk and Abba", said Emiliano Canal, the man behind Canal Pop. "I want a modern sound, but I also love the early electro sound, the old Hi-NRG and Italo disco sound. These were fantastic styles of music, much more original that rock. That's why we covered 'I Feel Love', Giorgio Moroder started a revolution and music was changed forever. But no one took this electronic music seriously when it started".
——–
Music video directed by Emiliano Canal & wonderfully edited by Charlymon http://charlymon.com.ar/
Written and produced by Emiliano Canal. Published by Eternal Sunday, administered by Universal Music Publishing. Mastered by Emiliano Canal & Michael Etes at Michael Etes Studio, Buenos Aires, Argentina.
http://www.canalpop.com.ar
Canal Pop is Emiliano Canal.
All instruments by Emiliano Canal.
Voices by Josefina Aufranc.
Design & cover pic by AltoBelgrano.
Greek duo Technolorgy have released a second single from their "Dying Stars" album, the electroclash-flavoured "Damsel In Distress". The single, out via DWA, was mixed and mastered as usual by Dimitris N. Douvras and with artwork by Vlad McNeally.
This 5-track EP version of "Damsel In Distress" adds the exclusive B-side bonus track "Femme Fatale" and 2 different versions of remix by Ukraine's Ginger Snap5 – plus a digital release for the Cygnosic remix otherwise found only on the limited edition CD-version of the album.
"Damsels In Distress" is available now on DWA's Bandcamp store.
Sylvan Esso return to the Moog Sound Lab to re-imagine "H.S.K.T" from their self-titled 2014 release. Using Ableton Live to route MIDI messages to an array of analog synthesizers, Nick Sanborn controls his Minitaur for basslines as well as a tower of Minimoog Voyager Rack Mount Editions to produce H.S.K.T.'s percussive track. Ableton's master MIDI clock locks the arpeggiator tempo of a Moog Sub 37, which all ran through an MF-104M Analog Delay. Vocalist Amelia Meath played a Werkstatt running through the Minifooger Delay, and sang through another MF-104M Analog Delay. Nick then sequenced the whole thing with his Akai APC40. The only prerecorded sound was a loop of of Amelia singing "wanna get" from the original track.
Check out more from Sylvan Esso at www.sylvanesso.com
See more Moog Sound Lab Sessions at www.moogsoundlab.com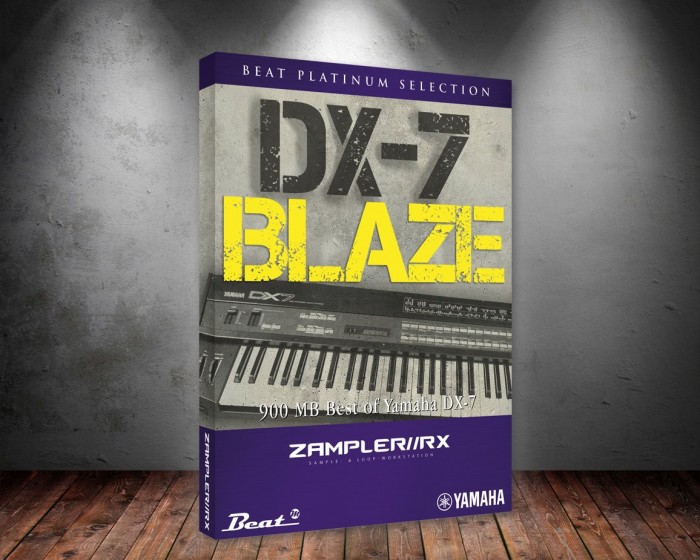 Yamaha has launched DX-7 Blaze, a free sound library for the Beat Zampler//RX instrument.
Depeche Mode, Underworld, Brian Eno, Phil Collins, Front 242, Queen, Beastie Boys, Herbie Hancock & many more adored their DX7 keyboards. And now it's up to you!

Get your own DX7 pianos, bells & basses for free and ready to play with the included Beat workstation Zampler//RX or other SFZ-compatible samplers.
The library is a free download at Yamaha's Facebook page.
Written & Produced by FKA twigs & Arca
Video by Jesse Kanda
Concept by Jesse Kanda & FKA twigs
Executive Producer: Juliette Larthe (Prettybird)
Head of Production: Margo Mars (Prettybird)
Producer: Shimmy
DOP: Sy Turnbull
Stylist: Jean Paul Paula
Make-up: Bea Sweet
Water Me is available now on iTunes. Pre-order EP2 and get Water Me now: http://smarturl.it/FKAtwigsiTunes
Pre-order EP2 on 12″ now: http://smarturl.it/FKAtwigspre
Water Me is taken from FKA twigs' EP2, released 9th September 2013 on Young Turks.
http://wwwater.me
http://f-k-a-twigs.tumblr.com/
Vintage Your Synth with Rhythmic Robot Audio
http://www.rhythmicrobot.com show you how to get your synth looking vintage and playing great with our step-by-step guide to Getting Vintage!
Being a synth god isn't just about knowing how to play. It's not even mainly about that. What it's really about is getting vintage. 90% of Keith Emerson's "sound" was simply the result of oxidised jack sockets. You can achieve the same results as your synth heroes using our simple, easy-to-follow techniques, winning friends and standing out from the crowd in the process.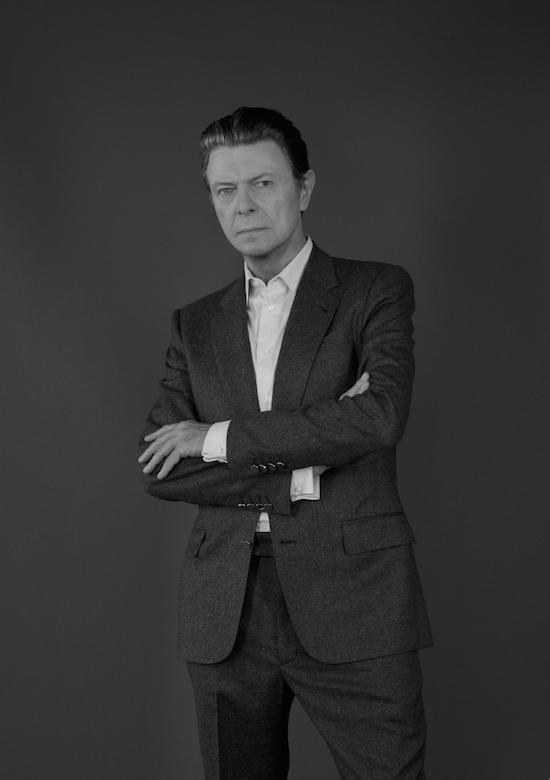 Bowie to contribute brand new original song for opening credits on new crime thriller airing this autumn.
David Bowie has recorded a brand new original song of use in the opening credits for forthcoming crime thriller The Last Panthers.
This marks the first time Bowie has contributed original music for use in film or television in 20 years and comes after Bowie and the series' director Johan Renck met during the show's filming. Of Bowie's contribution to the series, Renck says: "I was looking for one of the icons of my youth to write the music for the title sequence, but was presented with a God. His first response was precise, engaged and curious. The piece of music he laid before us embodied every aspect of our characters and the series itself – dark, brooding, beautiful and sentimental (in the best possible incarnation of this word). All along, the man inspired and intrigued me and as the process passed, I was overwhelmed with his generosity. I still can't fathom what actually happened…" The series will air in the UK this autumn giving you a chance to hear the track.