David Bowie is releasing Nothing has changed., a new compilation of some of his greatest hits alongside some harder-to-find material and a new single, 'Sue (Or In A Season Of Crime)' (head to Bowie's website to hear the song being given its first play on Guy Garvey's 6 Music show).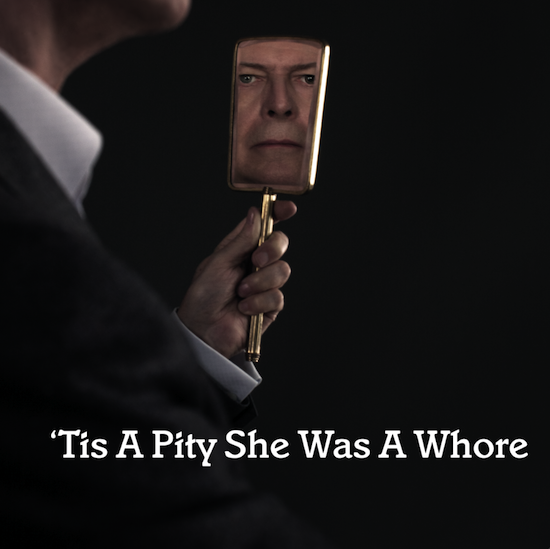 Both the album and single are out next week, but today he's preceded them by digitally releasing "Tis A Pity She Was A Whore', the B-side to 'Sue (Or In A Season Of Crime)'. It nods both to John Ford's 17th-century play 'Tis Pity She's A Whore and the First World War, with Bowie saying of it: "If Vorticists wrote rock music it might have sounded like this"
Documentary directed by French photographer Elizabeth Lennard featuring the eclectic Japanese composer Ryuichi Sakamoto during the recording sessions of his 1984 album "Illustrated Musical Encyclopedia".
A short compilation of clips from Atomic Shadow's Knobcon 2014 performance.Sound and Video by Raul Pena.
Das neue Video vom Album "HAIFISCHWEIDE".
www.meystersinger.com
100000000 DANK an Enno Lenze, dass er diesen Dreh in seinem einfach nur unglaublichen Berlin- Story- Bunker http://www.berlinstory-bunker.de/ möglich gemacht hat!!!!
Background video description:
I was recently asked to play a synthesizer rendition of Douglas Lilburn's Aotearoa Overture in a two minute performance as part of the APRA 49th Silver Scrolls awards in Wellington. I thought I'd recreate it in my room for you to watch

Download the audio here: https://soundcloud.com/edzuccollo/dou…
I'm using a Roland SP-404SX sampler, Minimoog Model D, original Korg MS-20, Roland Juno 106, Strymon BigSky for verb and Electroharmonix Cathedral for stereo ping pong delay on two sends.
The sampler I use to trigger sections that I've created mainly by multitracking the Minimoog (the intro has 11 Moog layers and 2 Juno parts) into Logic. Hope you enjoy it!
Again in Nord's studio, we continue our series of studio live Berlin School jams: "Time is passing very fast" with part 5. PS: as usual, there is no time for rehearsals, so this is a pure jam!
http://www.albaecstasy.ro
http://nordmusic.ro
Just a few suggestions how you can use B-Step Sequencer in a live performance.
Free trial version you can find here: http://B-Step.Monoplugs.com
Taken from the new Ben Frost EP – 'V A R I A N T' – out on vinyl and download on 8 December 2014 on Mute / Bedroom Community (U.S release dates – Download 9 December / Vinyl 13 January), pre-order here: roughtrade.com/albums/88102
A film by Trevor Tweeten.
The limited edition EP features remixes of tracks taken from the latest album A U R O R A by British producer Evian Christ (following his critically acclaimed Waterfall EP and work with Kanye West); Downward label boss and techno producer Regis (previous remix credits inc. VCMG, Terence Fixmer), Good by Air affiliated experimental artist Dutch E Germ (previous remix credits inc. Fatima Al Qadiri and Mas Ysa); Australian duo HTRK and raster-noton recording artist Kangding Ray.
V A R I A N T :: EP TRACKLISTING
Venter – Evian Christ TF 12" Mix
Venter – Dutch E Germ Remix
Venter – HTRK Remix
No Sorrowing – Kangding Ray Remix
Nolan – Regis Self Medicating Edit
Pre-Order V A R I A N T here:
Rough Trade – roughtrade.com/albums/88102
Boomkat – boomkat.com/vinyl/1126481-ben-frost-v-a-r-i-a-n-t
Bleep – bleep.com/release/55179-ben-frost-v-a-r-i-a-n-t
Get A U R O R A here:
iTunes – smarturl.it/auroraiTunes
CD – smarturl.it/auroraCD
Standard Vinyl – smarturl.it/auroraLP
Coloured Limited Edition Vinyl Boomkat – boomkat.com/vinyl/969946
Rough Trade – roughtrade.com/albums/81850
ethermachines.com
facebook.com/theghostofbenfrost
twitter.com/ethermachines
benfrost.bandcamp.com
myspace.com/theghostofbenfrost
soundcloud.com/benfrost
My entry for the LFO movie trailer competition.
All music composed, performed, mixed and mastered by Luca Brumat
Twitter: http://twitter.com/Panzerology
Instruments used:
Akai Miniak
Arturia Microbrute
Korg MicroKORG
Korg Kaossilator2
Boss RC-505
Mixers used:
Behringer Xenyx X1622USB
Behringer Xenyx Q802USB
Behringer MicroMIX MX400
#LFOtheMovieContest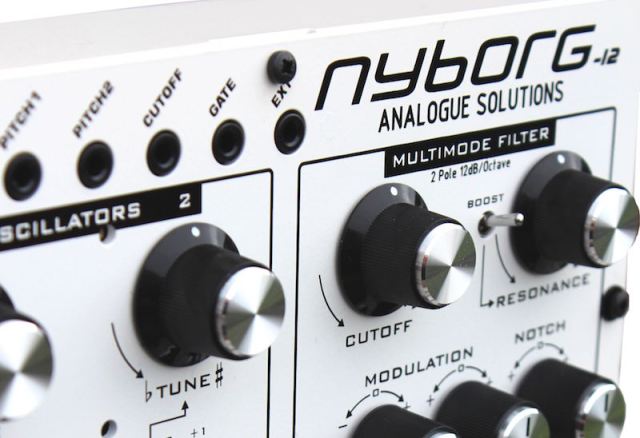 Analogue Solutions has introduced Nyborg-12 – a new 'no-compromise' analog mono synth. Nyborg is a precision electronic musical instrument. No compromise has been made with the construction of Nyborg. Cheaper options in parts have not been used.
The Nyborg can be used independently, it can be mounted with optional wood end-cheeks or rack mounts, and can be combined with additional Nyborg's to create a 2- or 4-voice synthesizer.
Features:
Full rugged steel/aluminium case – no plastic mouldings
Good quality smooth potentiometers, fully sealed against dust
Good quality knobs with spun aluminium caps
High grade double sided circuit board
High Quality 16bit DAC for MIDI-CV conversion
Very stable MIDI to CV
Very stable analogue oscillators
Hand built by humans
True retro analogue voice and modulation circuits to give an authentic retro sound
Specifications:
2 VCOs: each with Tune, Octave, Free run, Pulse width mod, Saw wave, Square wave, Sync, plenty of modulation, CV in
Multimode VCF: 4 filter types, 12dB/octave, Telemark style filter, plenty of modulation, Q boost switch, CV control
VCA, Mixer
2 EGs: with Gate CV in
LFO, Sample and Hold, Noise, Sub Oscillator
MIDI to CV converter – use with your DAW
2 units can be bolted together – and with optional rack ears – rack mounted
2 untis can be played duophonically
4 units can be played quadphonically
The Analogue Solutions Nyborg-12 is available for £599. See the AS site for details.