FREE Kick Drum VSTi synthesizer…NO SAMPLES just synthesis.
Download for free with no limitations athttp://hintonandfairchild.co.uk/bigro…

BIGROOMKIXSYNTH is a VSTi specifically created for making Kick Drums and Bass Drums. Unlike the competition, this is a true Synth, it uses no samples only 100% synthesis to achieve a thick meaty UMPH to your track with ultimate control to the sound.
he sound is split into 4 sections, SUB, BODY, TRANSIENT and HAT/NOISE with lots of controls to fine-tune each characteristic of the layer. It has a compressor an EQ boost and a Key Select…you can even change the background colour…… Below you can get more details on the controls.
The Synth is FREE to use and share providing you do not try and sell it yourself.
Remix your tracks like never before with the new SuperSlicer for Traktor DJ. Slice-up your tracks and rearrange your loops using Scratch, Brake, Reverse, Slice or even Pitch-shift effects.
TRAKTOR DJ 1.5 for iPad is now available at the iTunes App Store.
http://ow.ly/kzEGz
Also available for iPhone.
http://ow.ly/kzEzo
Product description: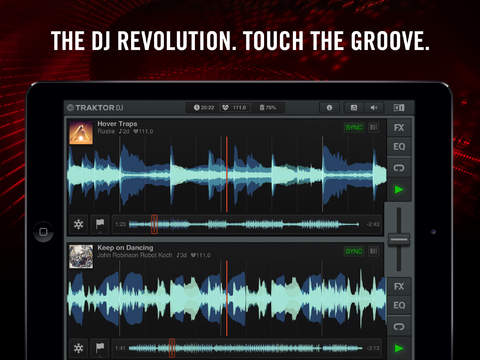 The world's #1 pro DJ software brings high-impact DJing to iPad. Touch your tracks and create stunning mixes in seconds.

"Incredibly well designed and packed with great features." (WIRED)
"Traktor DJ for iPad is better than turntables." (Gizmodo)
"It's wonderfully tactile and a lot of fun." (The Guardian) 
"Traktor DJ brings real DJ tools to the masses." (The Verge)
"They worked on every little detail to get the app just right." (Loop Insight)

///ABOUT TRAKTOR DJ

- Revolutionary DJ app by Native Instruments – makers of the leading pro DJ software
- Touch the groove using familiar iPad swipe and pinch gestures
- Familiar DJ mixer layout with crossfader, 3-band EQ, and filter on each channel
- Direct access to your iTunes music library from TRAKTOR DJ
- Stylish waveform display allows for simple looping and ultra-tight scratching
- Intelligent browser recommends songs based on compatible tempo and key
- Automatic tempo and key detection plus BPM sync for super-smooth mixing
- Innovative Notification Center gives you in-app access to essential tips and undiscovered techniques
- 8 built-in pro DJ effects including Reverb, Delay, and dramatic glitch effects like BeatMasher
- Plug-and-play integration with hardware controllers TRAKTOR KONTROL Z1, TRAKTOR KONTROL S2 and S4
- External mixer mode for sending individual deck outputs to separate mixer channels (if used with TRAKTOR hardware or splitter cable)
- Use TRAKTOR DJ CABLE for pre-listening to the incoming track before the crowd hears it
- Enhanced time-stretching, powered by élastique efficient V2 engine by zplane.development
- New Flux mode – remix your tracks live, then drop back in at exactly the right moment
- Record your mixes live in high-quality on the iPad and share with your friends
This is a demonstration of the Oberheim Two Voice vintage analog synthesizer!
Oberheim's first synthesizer was a single-voice mini-module called a SEM (Synthesizer Expander Module). However, in 1975, Oberheim created their first compact, programmable and polyphonic synthesizer by coupling two SEM modules to a 37-note keyboard and a simple analog sequencer. This was what became the Two Voice. Oberheim achieved a polyphonic sound not yet seen in ARP and Moog gear at the time by hard-wiring the two monophonic SEMs into the compact keyboard design.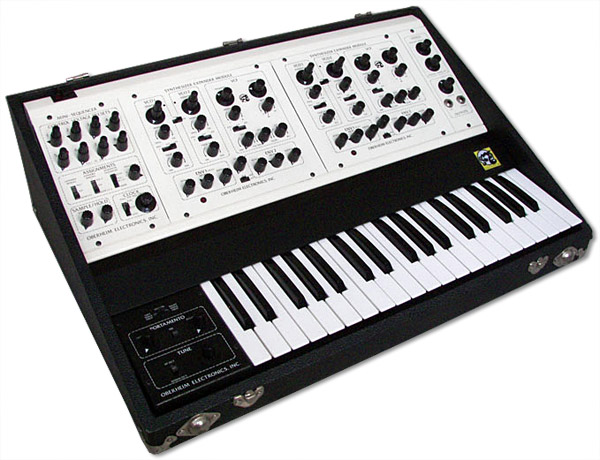 In 1976 Oberheim came out with another module, the Polyphonic Synthesizer Programmer. This could memorize the control voltages of many parameters for up to eight SEM modules. When these were added to the Two Voice, Oberheim finally had one of the earliest programmable and polyphonic instruments! Released alongside the Two Voice also came the Four Voice which had four SEMs installed, and a larger 49-note keyboard. And later, in 1977, a second tier was added above the four SEMs on the Four Voice to add yet another four SEMS, making the Eight Voice.
Two voices was great in 1975, and eight voices was pretty monstrous in the later seventies. But, a major drawback to these first Oberheim synths was that polyphony was achieved by having multiple modules. This meant that each voice had to be independently programmed. This also means that each voice has its own filter, making real-time filter sweeps of all your voices more than a handful! Fortunately the sequencer comes in handy for controlling each voice/module independently.
Despite its innovative features, the Two Voice was soon blown out of the water by the popular monophonic and truly polyphonic synths like the OSCar, ARP Odyssey and SH-101.
"Ancient Ways", is the second single taken from Interpol's "El Pintor".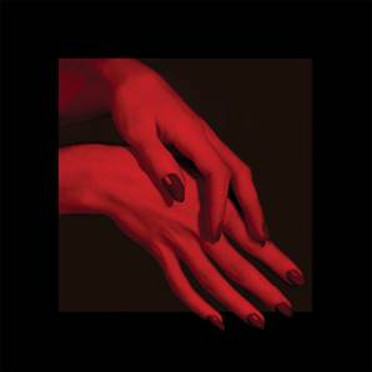 'Ancient Ways' from the the upcoming album 'El Pintor', released on 8th September internationally and on 9th September in North America. Pre-order:
iTunes: http://smarturl.it/ElPintor
Amazon: http://smarturl.it/El_Pintor
Interpol Live http://interpolnyc.com/shows
http://interpolnyc.com/
http://facebook.com/interpol
http://twitter.com/interpol
http://instagram.com/interpol
http://open.spotify.com/artist/3WaJSf…
http://soundcloud.com/interpolnyc
http://youtube.com/InterpolVEVO
https://plus.google.com/+InterpolNYC/…
http://gomerch.com/interpol
http://interpolnyc.com/forum
Pi Synth continues to explore the Raspberry Pi
Fresh from the triumphs of Popcorn – the first Moog I ever heard as a 12 year old kiddie in 1972 – comes this, the first cool band in my lifetime to come from my home town, and still one of my all time synth classic tracks. So classic in fact that my sign-off test for this PIANA synth being done and dusted as a multi-part synthesizer was "it shall be capable of a halfway decent rendition of Being Boiled". This is approaching a halfway decent version.
5 synths in total, which are -
Rattly snare thing – 2 note polyphony, it's Fat Phil Collins with less echo, and it's as close in spirit to the original Ian Marsh rhythm track as I could manage.
Kick – Fat Phil needed more bottom as he is bandpass filtered, so his bum gets removed. So he's augmented by this monophonic resonant filter bass enhancer thing – sort of an 808 kick, it is just a resonant filter playing low notes.
GlamClap – S-L-A-D-E again!!!! THIS SONG IS WHAT THAT HANDLCAP WAS DESIGNED FOR ALL THOSE MONTHS AGO!!!!! W-H-O-O H-O-O!!!!!
Rezzy bass – a rezzy bass, with an actual 4th order filter on it
Reedy thing – a reedy thing, as seen yesterday on Popcorn
So, I still have 2 more synths of headroom on the Pi and already this is sounding pretty great. Amazing to know that the old Human League could gig for about a £50 equipment investment nowadays.
Yes, it's not finished. Who cares. Just sit back and listen to the voice of Buddha, played on only 2 pitched synths and a bunch of percussive noises.
Apple promo video for the Macintosh's midi capabilities featuring Chick Corea, Herbie Hancock, Laurie Anderson, and some of the funkiest digital basslines you've ever heard!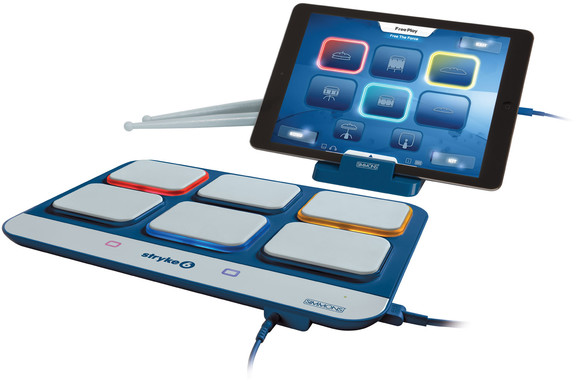 Simmons has announced the release of the new Stryke6 drum controller.
The new Stryke6 is the first ever iPad® controller that delivers a full drum kit playing experience without the kit. Combining Simmons' expertise in electronic drum kits with their unrivaled ergonomic design, the Stryke6 is the only product of its kind that works in concert with your iPad to deliver a real tactile playing experience in a compact, tabletop design.

Equipped with six velocity-sensitive pads plus two foot pedals for kick and hi-hat control, the laptop-sized Stryke6 is perfect for on-the-go playing, portable practice, and other times when a full kit is not a viable option.

Using the free Simmons Stryke Drums app, the Stryke6 easily connects to an iPad for an immediate, out of the box playing experience, including a wide range of sounds. Or connect via USB to any computer to trigger a variety of DAW applications and sample programs, including Garage Band, EZ Drummer, Logic, Ableton Live, and more.

For drummers and percussionists, Stryke6 is an ideal portable setup for small acoustic gigs, or as a compact practice kit for small spaces or mobile music making. For small project studios and songwriting setups, it makes a great tactile instrument for tracking drums into a DAW or sequencing program.
Stryke6 features
Versatile, first-ever iPad-based drum controller.
Can also be used with any USB/MIDI computer.
Ultra-small footprint with 6 velocity-sensitive drum pads.
Access to a wide range of sounds.
Kick and hi-hat pedals provide a real drum playing experience.
Works with most MIDI applications.
Free and fun, downloadable Stryke Drums iPad app (from the Apple App Store).
Learn to play drums in an engaging, interactive environment using app-based tutorials and the color-coded pads.
Includes drum sticks and connections for Lighting and 30pin iPads and USB.
Stryke6 is available for purchase for $129.99 USD.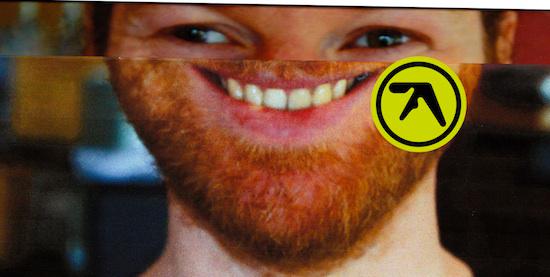 ew album from Aphex Twin on the way! Following the appearance of anAphex-branded blimp in London this weekend, he just tweeted a link to this website. Accessed through the Tor browser, favoured tool of those seeking online anonymity, the title is revealed to be SYRO, and the site shows the track titles too: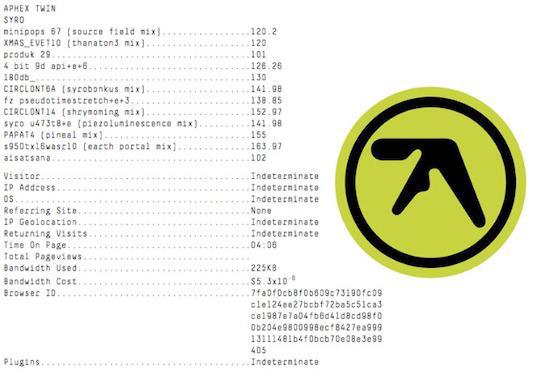 Aphex Twin is a project of Richard D. James. His last Aphex Twin album was 2001′s Drukqs.
Release details for Aphex Twin's Syro are to come.
Elektron has announced the release of SID Redux, a new sound pack for the Analog Rytm synthesizer.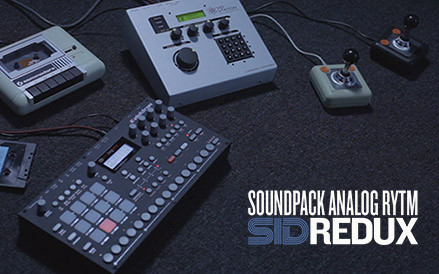 The spirit of the Sidstation lives on – and it has found a comfortable home in the Analog Rytm. We have programmed and sampled our first-born machine and are proud to present the SID Redux Sound pack: a collection of gnarly, home computerish, and totally wonderful percussive sounds. This Sound pack will give your beats a lovely digital edge of the rusty kind.

The sound pack is specifically made for the Analog Rytm. Included is an Analog Rytm project featuring 16 patterns and 16 kits. The kits also feature performances and scenes, great for live tweaking the patterns.
The pack is available for purchase for 15 EUR.
 Phil Atkin's version of the  synth pop classic, Popcorn, created on a Raspberry Pi – the $35 credit-card sized education computer. 
May I present to you, one Raspberry Pi Model B, one $5 USB MIDI interface, one £20(ish) Behringer USB audio interface, 7 Virtual Analog synthesizers, 9 notes of polyphony, a bunch (4 or 5?) stereo delays, a global reverb straight out of the upcoming Jordantron, and ladies and gentlemen – Popcorn!
Recorded straight out of the phono outputs of the Behringer into my Mac, no processing, exactly the bytes emitted by the Pi.