Analog Solutions Leipzig-s and Dave Smith Instruments Mono Evolver battle it out in this mini jam. Love these synths!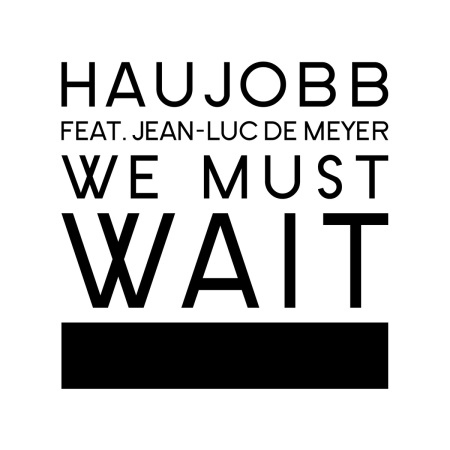 for those who have been waiting patiently for ant-zen act242 to appear, there is groundbreaking news – this summer, the wait has finally has come to an end. in collaboration with basic unit productions we present a very special limited vinyl 7 inch featuring two powerful songs guaranteed to make you move!
the title track 'we must wait' is truly a blast: haujobb's catchy, essential body beats and hard synth sequences meet the unmistakable voice of belgian ebm legend jean-luc de myer (front 242) to form the definite master hit of the century. what you hear is what you get!
never stop, put the b-side straight on and be intoxicated by the ebm forced march of 'the dancer' featuring german lyrics sung by n.y. based artist and producer oliver chesler a.k.a. the horrorist. the message is strong, plain and clear: ich will tanzen – ich trage schwarz!
Available as 7″ Vinyl and Download: http://basicunitproductions.bandcamp….
Background video description:
I recently saw Alessandro Cortini's interview on Sonicstate's Youtube channel and was so inspired by his set up that I had to create this video.
Original Video – https://www.youtube.com/watch?v=MMXEv…
For more Exploring Audio –
https://www.facebook.com/exploringaud…
http://exploringaudio1999.bandcamp.co…
https://twitter.com/exploringaudio
http://exploringaudio1999.tumblr.com/
Shit Robot
Do It (Right) (Feat. Lidell Townsell)
Haujobb feat. The Horrorist – The Dancer
https://basicunitproductions.bandcamp…
Video done with http://gifdanceparty.giphy.com/
The 7 inch "We Must Wait" contains two track with Haujobb co-operations… The track "We Must Wait" features Front 242's Jean-Luc De Meyer and on the second anthem "The Dancer" he worked with The Horrorist.
Quick show of the 'Kosmische Virtual Analog Synthesizer' that's out there for Android smartphones.
"I have it on my Samsung Galaxy S5 and enjoy using it. Here's more about it at AlltFörMusik.se (in Swedish but Google translate might help) – http://alltformusik.se/kosmische-virt… "
Kosmische virtual analog synthesizer:
Two multi-waveform oscillators: Saw, Pulse, Sine, Noise
A Moog-style resonant lowpass filter
Two multi-waveform, routable LFOs: Sin, Triangle, Pulse, Random
Independent filter and amp envelopes
Tuneable delay and reverb
An analog-style step sequencer
A scale-derived random pattern generator
Independent patch and pattern memory
Random patch generation
http://KEXP.ORG presents Xeno and Oaklander performing live in the KEXP studio. Recorded August 11, 2014.
Songs:
Sunday/Sheen
Par Avion
The Staircase
Host: Stevie Zoom
Audio Engineer: Kevin Suggs
Cameras: Luke Knecht & Justin Wilmore
Editor: Luke Knecht
http://xenoandoaklander.com
http://kexp.org
Kraftwerk – Musique Non Stop (final solos)(live in Wien 2014)
A few sounds from the Sub 37.
Additional effects: Valhalla Room, Valhalla VintageVerb, and u-he Satin.
www.eriknorlander.com
www.thetank.com
www.bobmoogfoundation.org
Erik's piano workout piece, "Dreamcurrents," performed live on the rare Moog Apollo synthesizer and Minimoog Voyager at Isis Music Hall in Asheville, NC on May 8, 2014 along with Mark Matthews (b), Nick LePar (d) and Jeff Kollman (g) as part of the event, "A Tribute to Dr. Bob," a fundraiser for Dr. Bob's SoundSchool and The Bob Moog Foundation.
The Moog Apollo, Minimoog Model D and modular Moog system were restored and provided by the Bob Moog Foundation as part of their Archive Preservation Initiative.