New video from Mark Mosher exploring the Nord Lead 4
A video from my archives. I made this in January of 2014 when I was only 5 hours in with Nord Lead 4. This video shows off the first three single-slot custom presets I created (the Nord Lead 4 can is really 4 independent synths). Some pretty cool stereo imaging about half-way in so use headphones. I'm getting huge timbre and rhythm texture shifts by morphing a whole lot of parms (arp speed, delay time, filter, distortion…) with the mod wheel and morph buttons.
The Nord Lead 4 went on to be my primary controller and synth for studio and live work at festivals throughout 2014.
Nord Lead A1 – analog modeling synthesizer
Produced by UK distributor Sound Technology Ltd
http://www.soundtech.co.uk/nord
All music was created using solely Nord Lead A1(no added effects or instruments).
Music by Rob Wallace.
For detailed product information and specifications, visit
http://www.nordkeyboards.com/products…
Follow us on Facebook, Twitter and Instagram @nordkeyboards
)
)
Two videos from the MusikMesse 2014
This is a solo ambient trip of the fabulous Clavia Nord Modular G2 in the world of the blurred.
Clavia have released a new official video demonstrating the capabilities of the Nord Lead 4 Performance Synthesizer, details below:
We invited the talented Italian keyboard player and producer Federico Solazzo over to our factory in Stockholm to demo some of the powerful new features in the Nord Lead 4! Everything recorded live, with no overdubbing.

For detailed product information and specifications, visit http://www.nordlead4.com
Tom Brislin plays Clavia's latest flagship lead synthesizer.
James Wiltshire from The Freemasons makes a demonstration of the feature-set and sonic capabilities of the new Clavia Nord Lead 4 synthesizer. Watch the video and discover why James thinks it's a truly next-generation synthesizer.
Here's some bonus footage for the Nord Lead 4 demonstration with James Wiltshire from The Freemasons. Watch as he makes some parts for a track using the Nord Lead 4 and displays the synthesizers vast sonic capabilities.
This demo goes through using the Nord Modular (0:00) and G2 (6:00) editors on the Surface Pro.
If you want to just know "Does the Surface Pro work well with these editors?" my answer is 'yes, but…'
The 'but' being that it seemed most useful using the pen throughout. While I at first felt that your fingers would work fine for knob twisting and such, even on the Nord Modular editor (not G2), I looked back at the video and felt that my finger still had trouble catching the knobs. However, I would say WITH the pen, you would have very little trouble using the editors. I hope you enjoyed the video and that it provided you with some insight into this combination. Please let me know if you have any questions. Thank you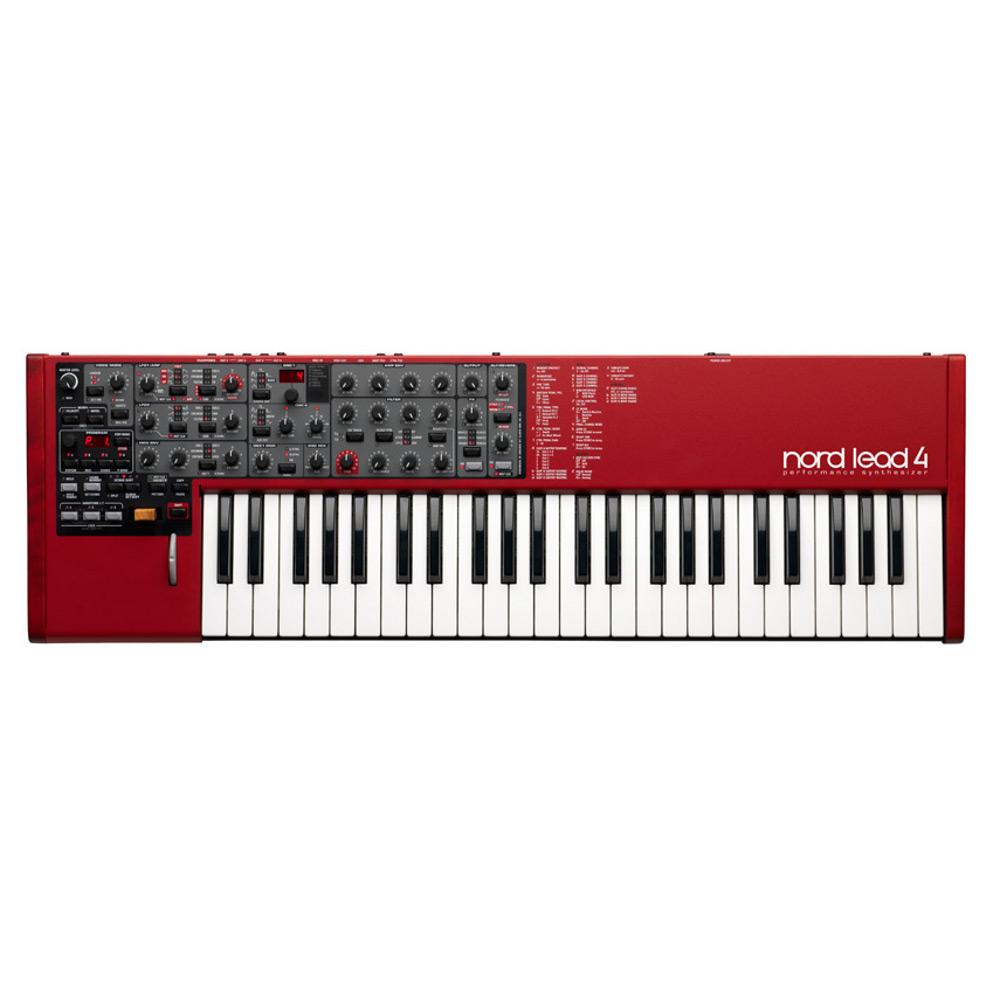 Nord has announced six new artist sound banks for the new Lead 4 and Lead 4R are now available for free download. They tell us that six very different sound designers have created a wide range of new sounds covering everything from classic analogue vintage leads and pads, FM pianos, evil distorted rave basses and complex performance patches with multilayered synchronized arpeggiating monsters and much more.
The sound creators are ASL SoundLab, Federico Solazzo, Åke Danielson, Palle Dahlstedt, Kristofer Ulfves and Ulf "Vinyl" Stenberg.
The sounds are compatible with the Nord Lead 4 and the Nord Lead 4R and are transferred using the Nord Sound Manager.
Free download from the Nord Lead 4 Program Library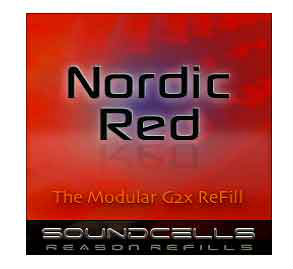 Soundcells has released Nordic Red version 2, a ReFill based on samples from the Nord Modular G2x synthesiser. They believe that it is especially great for film scores, game music, ambient and experimental music.
Version 2 adds 250 Mb of new Nord Modular G2 samples, new combinator patches and changes in detail.
Nordic Red v2 Contents:
•  140+ impressive combinator patches.
•  170+ NNXT patches containing the basic patches which were used to build the combinators.
•  850+ 44 khz 24bit samples, 1.3 GB uncompressed.
•  Great for film scores, game music, ambient & drones but also modern dance styles.
•  11 demo files with 'tutorialesque' value are included.
Pricing and Availability:
Introductory price is 18.90 EUR (normally 24.90 EUR).
'Prepare yourself for a journey where your creativity can reach new levels' – this statement from the 'Welcome' section of the G2 manual is a perfect description of what you can expect from the Nordic Red ReFill. The ability to create an unlimited range of individual sounds will not only provide you with "otherworldly" atmospheric stuff, the deepest textures and great keys, but also with surprisingly "in-your-face" bass patches and wonderful pads when diving into this ReFill. The "self-playing" patches (called "Noodles" in the G2), for example, are great starting points to create some ultra-deep atmospheric textures – an ideal entry for composing film scores or game music. Or simply pitch down the samples to listen to the "hidden magic" inside these up to 90 seconds long 'Noodle' recordings. Version 2 adds 20 combinator patches based on 250 mb of new Modular G2 samples …