Black Eyed Peas To Start Music Academy In New York City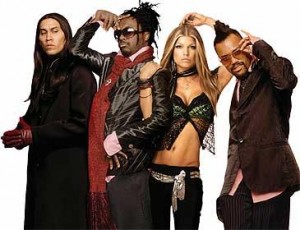 The Black Eyed Peas are opening a school where New York City teens will be able to learn video and music production using professional-quality equipment.
The six-time Grammy Award winners announced Tuesday that their Peapod Foundation together with the Adobe Foundation will open a new Peapod Adobe Youth Voices music and multimedia academy in lower Manhattan.
The two foundations already run three Youth Voices academies in California—in Los Angeles, Oakland and Redwood City.
The New York City academy will offer classes to students ages 13 to 19 starting this July.
The Peapod Foundation is the hip-hop group's charitable organization. It's administered by the Entertainment Industry Foundation.
The Adobe Foundation is the philanthropic arm of software maker Adobe Systems Inc.
Find out more about Adobe Foundation's Adobe Youth Voices.
Find out more about Adobe Youth Voices' partnership with the Peapod Foundation.
Comments