Challenge: Guess the song # 2 – any ideas :-)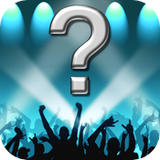 Time for a new challenge in guess the song.
This week you are up for a slightly different challenge, the song is a collaboration between two continents – Europe and Asia. The song sample comes from a maxi-single dating back to the new wave era. Your job is to mention the two featured artists who made this song, the name of the song AND as a bonus you need to mention in which two bands are these to guys most famous of being part of.
Leave your replys in the comments section, and the answer will soon be revealed


Secret song 2 by Stereoklang Produktion
Closest answer so far:
The voice is clearly David Sylvian or is it Brian Ferry's little brother? And Davids long time asian partner has been Sakamoto but some how it doesn't feel like Ruichi. Those sax parts could be Karn but it also resembles similar sax riffs from solo works by another YMO member, Takahashi.
Comments