Challenge: Guess the song! No one knows what this is???
Yesterday I posted this challenge and I only got one answer, which was The Dolphin Brothers, not a bad guess but still not even close. So give it a shot and guess who made this song. I am sure someone ought to know, let me know if you need more hints….perhaps this image may help: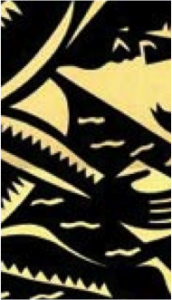 ::::::::::::::::::::::::::::::::::::::
Hi everyone
Today your are all up for a challenge. We have uploaded parts of a song on our SoundCloud player and it is your job to figure it out which one this is

First we would like you to mention which are the three featured artists that has produced this mini EP from 1983 and if you are truly skilled please also mention what this album was called. It is truly an interesting trio that has shaped this album so keep on guessing, we are sure you will figure it out.
Small hint – one of the three is part of one of the most famous groups of all times and they all share relations with Brian Eno.
Leave your answers in the commenst section, it will soon be revealed:
Secret song 1 by Stereoklang Produktion
Comments