Interview: 25 years of Atom™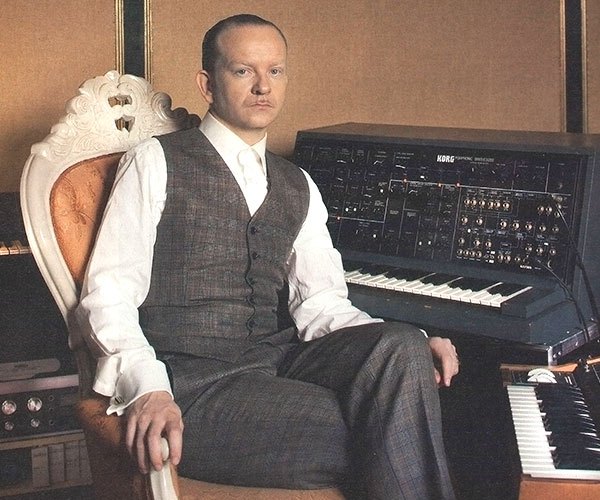 On the official Bandcamp blog you will find a fresh interview with Uwe Schmidt, the man with many alias in electronica.
As we move into 2015, Uwe Schmidt celebrates his 25th anniversary of putting out records. In that time, the German electronic musician has released music under a staggering number of aliases and in a jaw-dropping array of styles. He's best known for the arch electronica of his Atom™ and Atom Heart projects, and even non-electronic listeners may well be acquainted with his Señor Coconut project, which reimagined Kraftwerk's catalog as electrified salsa and cha-cha standards. (Schmidt, 46, was born in Frankfurt, but has lived in Santiago, Chile since 1997.) Those names barely scratch the surface; consider also Brown, Superficial Depth, 21 Brothers, i, Erik Satin, Replicant Rumba Rockers, and Weird Shit—in all, more than 60 aliases span everything from neck-snapping EBM (Lassigue Bendthaus' Matter) to starry-eyed ambient and ambient trance (Atom Heart's Orange [Monochrome Stills] and B2/Atom Heart Live) to bit-crushed Latin experiments (Los Sampler's Descargas) to the mind-bending rhythmic and timbral fluctuations of Atom™'s 2009 album Muster.
Comments