Miss FD – Love Magick – Teaser
Teaser for Miss FD's Love Magick music video.  Miss FD is to release a new single, called "Love Magick", to enter the Halloween season. Expect macabre melodies with a sprinkle of creepy kitsch. The track is available now and features cover artwork by comic book author and artist Chandra Free (The God Machine).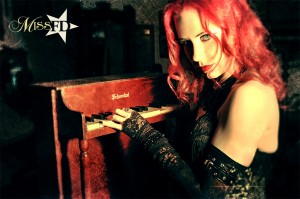 And Miss FD also plans to release the "Love Magick" music video next week. It was shot in Ft. Lauderdale, FL by director Adam Alvarez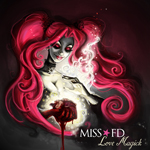 Bio:
Based in Ft. Lauderdale, Florida, Miss FD is rapidly ascending in the world of dark electronic music. Her skills as a songwriter, producer and performer are unified by a distinctive vision, brought to life by creative, textured synth work, imaginative song structures and malevolent beats – all graced with seductive yet dangerous vocals.
After establishing a foothold in club circles and on the web under her previous project known as Frightdoll, FD has recently forged a new path into deeper, darker electro-pop territory. The first full-length album to emerge from this new project was Monsters in the Industry – a raw, elegant, and dangerous offering that has garnered some of FD's strongest reviews to date. The track "Enter the Void" also led to the launch of Miss FD's first official music video.
2011 brought the debut of Love Never Dies – the darkest turn in FD's musical path, and a haunting lyrical exploration of pain and despair. Like its predecessor, the album received a wave of positive reviews, declaring it "wonderfully beguiling" and "sheer musical artistry."
Building on a strong fanbase both live and online, FD's influence continues to grow as she shares the stage with legendary acts like KMFDM, Seabound, and Assemblage 23. Her increasing impact on the world of electro-industrial/EBM has also led to collaborations with other leading artists, including Empusa, Anguisette, and she recently lent her vocal talents to Fires on the Shore, an EP produced by END: The DJ to benefit victims of the BP oil spill.
With a haunting yet playfully enchanting undercurrent throughout her work, FD's infectious, dark melodies create an atmosphere of mischief and mayhem that leaves darkwave and industrial fans craving the output of her next musical incarnation.
Comments