Parralox – 14 cover tracks from the 80s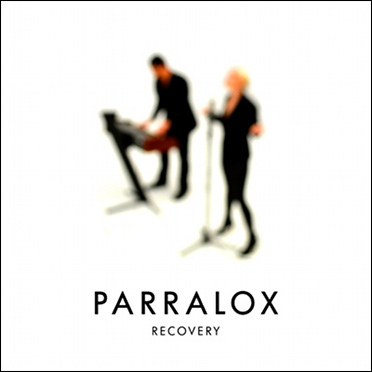 Out on September 20th is the new album from Parralox. On "Recovery" John von Ahlen and Amii cover 14 tracks from the 80s. The album acts as a teaser for the upcoming releases from Parralox in Autumn / Winter 2013. The cover album is strictly limited to 500 copies, and there will be no reissues thereof.
You can pre-order the album here (everyone who orders a copy before August 16 will get named in the CD booklet). An album trailer is available below.
Tracklisting:
In The Night (Pet Shop Boys Cover)
Eye In The Sky (The Alan Parsons Project Cover)
Headhunter (Front 242 Cover)
Touched By The Hand Of God (New Order Cover)
Kebabträume (DAF Cover)
A Forest (The Cure Cover)
Somebody (Depeche Mode Cover)
The Day Before You Came (Abba Cover)
Blind Vision (Blancmange Cover)
Physical Attraction (Madonna Cover)
Silent Morning (Noel Cover)
A Little Respect (Erasure Cover)
The Model (Kraftwerk Cover)
Love Will Tear Us Apart (Joy Division Cover)
Directed by John von Ahlen for Subterrane
RECOVERY (5th ALBUM) OUT NOW!
CD http://bit.ly/plox-conzoom-recovery
iTunes http://bit.ly/plox-itunes-recovery /
Amazon http://bit.ly/plox-amazon-recovery /
Also available on :
Bandcamp http://bit.ly/plox-bandcamp-recovery
Spotify http://bit.ly/plox-spotify /
Play http://bit.ly/plox-google-play /
eMusic http://bit.ly/plox-emusic /
Comments