Soundation gives you the Wub Machine – focusing on all your dubstep needs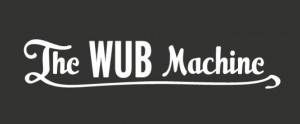 Soundation has announced that they have added a free virtual instrument, The Wub Machine, to the browser-based Soundation Studio.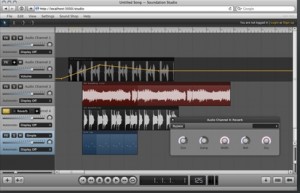 According to Soundation's Bil Bryant, The Wub Machine offers 'serious filth factor'.
Features:
The oscillator section has 2 oscillators with triangle, saw and square waves with Pitch, Gain, Glide and Shape knobs.
Glide can be independently applied to each oscillator.
There is a sub oscillator to add extra heft to the bass.
The LFO section includes 5 waveforms Depth, Phase and Speed knobs plus the option to retrigger on each new key hit and loop the LFO.
5 types of "analog style" filters including Lowpass, Highpass, Peak, Notch and Bandpass with knobs for Cutoff, Resonance and Drive.
Action Knobs: MSL for volume, Filth for nastiness and Unison to have more of everything.
About Soundation Studio:
Soundation Studio is the free online music making application that gives everyone the opportunity to make music on the internet. With instant access to music making tools like a loop library, virtual instruments, real time effects, automation, audio recording and editing. You can save, post to web or download your work. If you need more sounds there is an integrated sound shop that offers an array of high quality loops ready to be used directly in Soundation. There are paid accounts that offer access to the premium sound library and AudioLocker a desktop application that lets you import your own sounds into Soundation as well as store your personal sounds in your Soundation "cloud account".
Comments