Tears for Fears working on a new album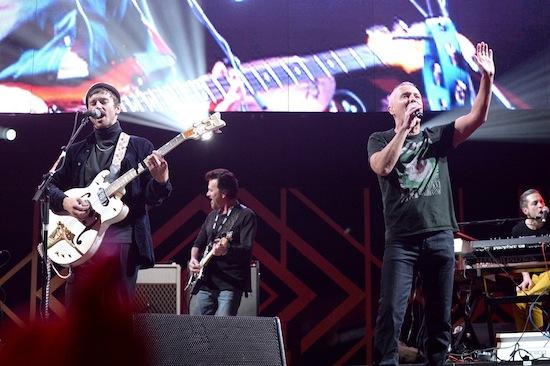 Tears For Fears have announced that they're currently in the studio working on a new album, set for release next year. It'll be their seventh LP, and their first since 2004's Everybody Loves A Happy Ending. While there are no further details as yet, the news comes after the reissue of their 1983 debut album The Hurting, the first in a programme of re-releases the band have begun.
The band have also recently released a couple of covers, of Arcade Fire's 'Ready To Start' and Hot Chip's 'And I Was A Boy From School', and they're marking the new album news with their version of Animal Collective's 'My Girls', the Vinyl Williams-directed video for which you can watch below. Head to their website for updates.
Tears For Fears covering Animal Collective's 'My Girls'
Video created by Vinyl Williams: http://vinylwilliams.com/
Comments