Director's cut from Kate Bush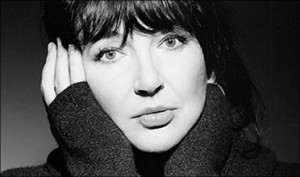 Kate Bush has reworked some of her old material for release on a new album, "Director's Cut", out in May 2011. The album will hold reworked versions of songs from her 1989 album "The Sensual World" and 1993's "The Red Shoes". Note that the songs were not 're-recorded' according to the Kate Bush camp but 'reworked'. More particularly she 'reworked' elements of the songs with the aim of making the album an audio 'director's cut' of her old material.
A 'reworked' single, "Deeper Understanding" from "The Sensual World" will be released in April.
The "Director's Cut" album will be released in 4 formats: digitally, on a CD, on vinyl and in a case-bound book.
Also coming up later this year are 4 re-issues of classic Kate Bush albums.
Comments