Assemblage 23
Assemblage 23 played a well visted concert in Sweden on August 30th and we took the opportunity to meet up with the band back stage a couple of hours before they were due on stage. And without us asking it is clear that A23 enjoys playing in Sweden – "One of our favorite places and the girls are nice"…
Assemblage 23, aka Tom Shear, has always walked his own way on the electronic music scene, avoiding falling into the monotone EBM trap that characterize many of the bands of the same era. Being experiemental is perhaps a too strong a word, but Tom is definately more into brining in alternative sounds into his music paired with a stronger focus on the melodies. This does not mean at all that A23 does not flirt heavily with the EBM scene, one strong evidence of this is A23's side project Surveillance, you can listen to the recently released remix album on Bandcamp.
According to Tom he always keep a hefty sized "ideas folder" on his computer, both containing material for upcoming A23 albums, but also a lot that does not fit. The ideas that had more of a Nitzer Ebb and Front 242 flavor actually ended up being the foundation for Surveillance Oceania album. An album and project that actually started out as a crowd funding project and did so nicely. We asked A23 on the interest of making more collaborations with other artists, but Tom made it clear to us that it would not be fun to collaborate with Tom: "I have very strong ideas and quite stubborn".
Speaking of computers it is interesting to know that A23 is very much a virtual synth project, of course hardware exists both in the studio and on stage, but the main part of the material is all made in Logic Pro on a Mac, and one of Tom's favorites is the Spectrasonic Omnisphere, which has a very good sound set. But hardware do play an important role as well, especially looking at the physicality and the programming. To Tom the line is blurring and mentions how Depeche Mode's album Black Celebration really kick started this evolution in electronic music.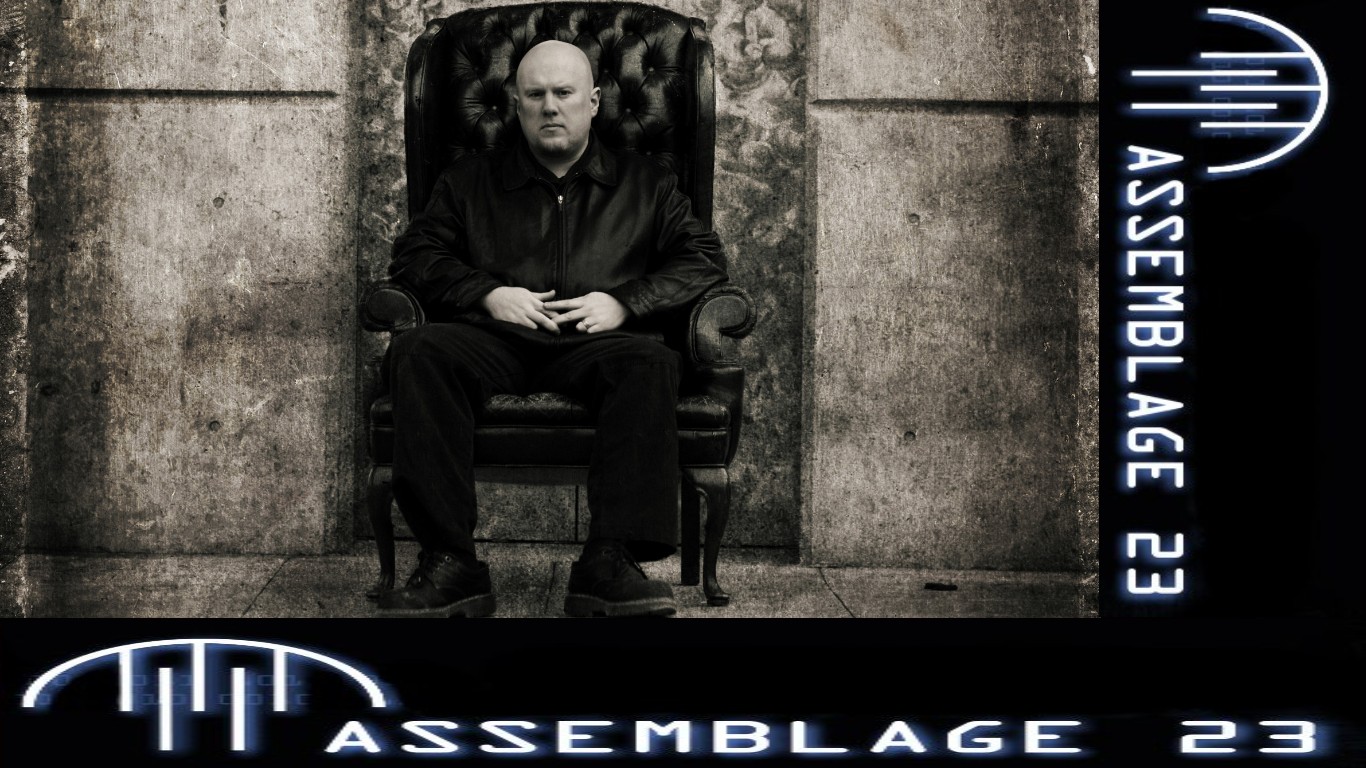 From a hardware point of view a favorite machine is the Access Virus, mainly because it obviously sounds great and has a versatile sound spectrum, but perhaps equally important is the fact that it has a modern sound and good wave table / FM stuff. We asked if they have considered incorporating tablets in their set up, and from what we learnt this is perhaps not all to far off since apps are less expensive and, at least for the iOS platform the tactile element is very good. It is also clear that if you compare with the days of the Fairlight system, and the days before Ebay, times are clearly changing in favor of music creation.
Inspiration wise A23 are, as many bands of today's synth/electro scene, back in the 80's – "The greatest time of pop music". Tom goes on listing some of the key influencers; DEVO, Human League, FadGadGet, Depeche Mode and OMD. Tom continues; "The bands in the beginning of your life – stays with you." For DEVO specifically A23 admires the weirdness and the cones – arty and weird. A23 is nothing but weird on stage and their stage outfit is very much the same as they like to appear in private – jeans and t-shirt kind of guys. "The suit and tie stuff is more for the white collar workers in synth music – we are more blue collar workers, I guess."
In the synth / electro scene many bands are critisized for their extensive use of back tracks and that nothing is actually played live on stage, we asked A23 how much would be live on this performance. The answer we got was: "We try to play live and we do fuck up". Mainly Tom's partner on stage uses different approaches at different occasions, but normally Mike will play new parts on top of the pre-recorded back tracks, as well as adding additional bass lines and pads.
Apart from touring we also got a clear hint from Tom that a new album is in the making, and apparently due some time next year. Identity wise it is not certain in which direction A23 will take the new material, as of right now work is ongoing to sort out the different threads. Speaking of this we came to discuss how A23's music come about and the composing process, and according to Tom 70% of the ideas are sprung outside of the studio. Listening to all sorts of music has always been a key agreedient, one particular source mentioned both from a music perspective, but perhaps more importantly from a poetry perspective is Leonard Cohen. In the end good music is always, and always will be, good music – "Look at any Kraftwerk or Beatles tune it doesn't matter if 15 or 70 years has passed they are still relevant".
BTW: Assemblage 23 were kick ass on stage