Tara Busch / I Speak Machine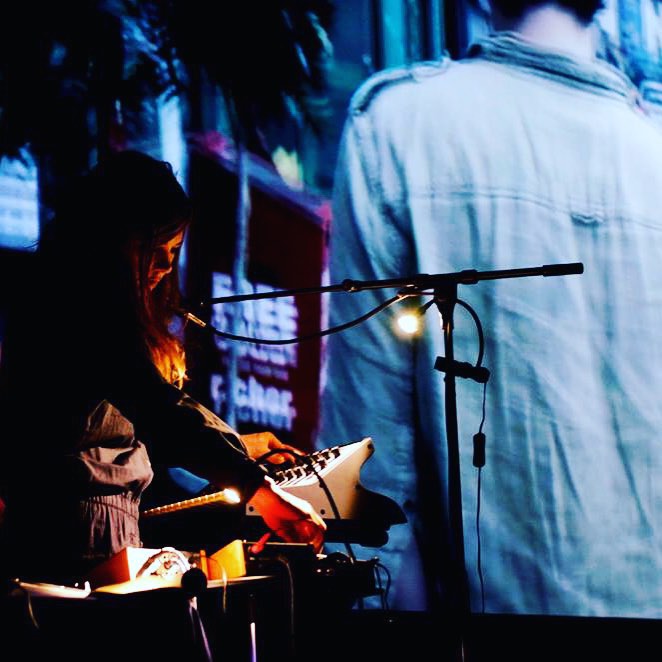 Interview with synth fashionista Tara Busch and I Speak Machine
I Speak Machine (Tara Busch and Maf Lewis) has recently finished another of their live gigs in Malmö, Sweden, at Inkonst, this as an integrated performance with the ongoing art installation Sisters Academy. The band, being welcomed in a surreal environment featuring blindfolded students and experimental activities going on all over the place, fits nicely with the horror-futuristic music and visuals that I Speak Machine (ISM) performs on stage. Just like ISM the Sisters Academy are not just there due to general fascinations with the obscure, but rather a closer search into the realms of our existence and human conditions.
For those of you who have not seen ISM on stage, their live performances is far more than playing backtracked songs and soundscapes on laptops to visuals on the screen. Tara, a true machine geek, will bring a plethora of hardware gems on stage paired with intriguing vocals run through vocoders and the like. Perhaps not the most obvious route considering hers and Maf's common roots in the downtempo electronica band Dynamo Dresden. However, Tara and Maf apparently weren't content with performing in the straight forward rock/pop format. Tara have always had a fling towards dark and disturbing music, music that leaned towards horror and sci-fi, filled with those bizarre soundscapes – almost limitless in their nature.
Neither Tara nor Maf are 'true' horror/sci-fi geeks, but these type of movies do represent great reflexions on culture, and through ISM they have developed a new process on how to do things in this genre, without getting trapped in the conventional like the use of theremins and scary strings. This also means that ISM do not operate in a conventional way, such as adding music to a film score, but rather let the two grow and develop organically together, and through cross-pollination in the creative phase let music and visuals influence each other. And perhaps more importantly it is all being developed for live performances, not for home cinema viewing.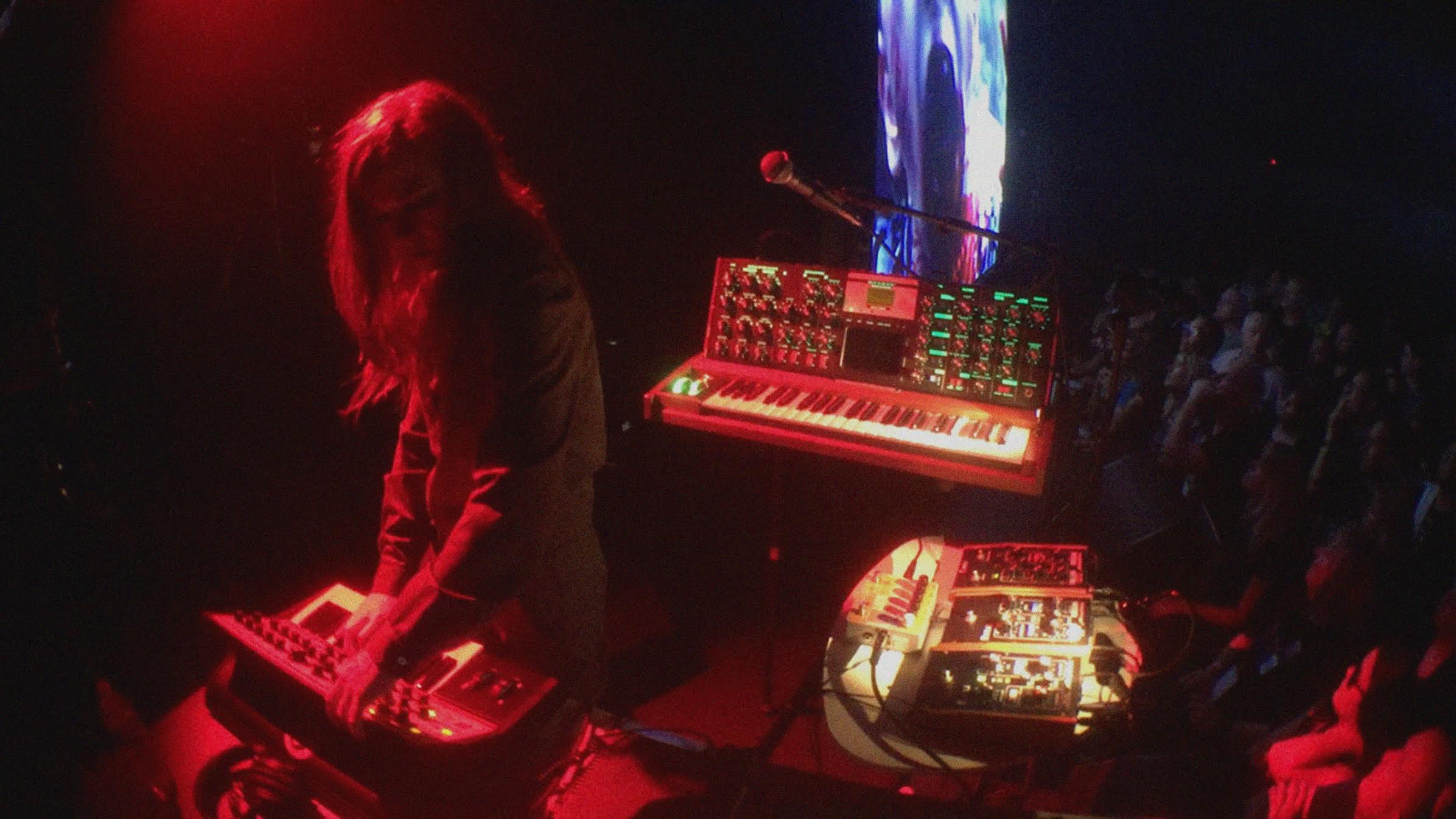 Tara's machine park on stage is quite impressive and truly adds to the genuine feel of their show. Moog Sub Phatty alongside Vocoders, Ring modulators and Moog Analog Delays make way for intriguing knob twitching in real time. However, and as far as we know, Tara does not have more than two hands, so select parts of the performance is naturally run on back tracks, such as drum samples, sequences from the SCI Pro One, and occasional fuzz. Everything else is live on stage, including all the characteristic vocals signed by Tara and her vocoders.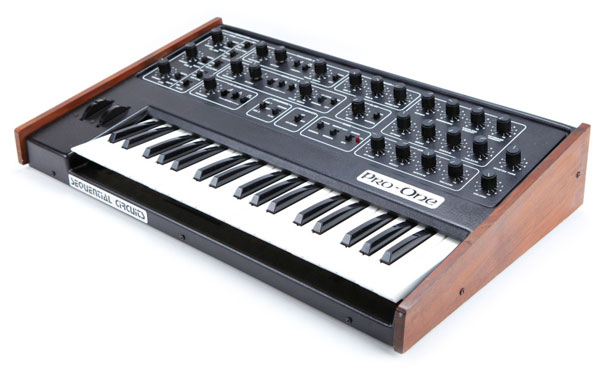 On Tara's blog Analog Suicide it is easy to get acquainted with Tara and her fascination with synthesizers, but there is more to be found in the closet that points in the direction of jumping on the electronic band wagon, like her first encounters with artists like Led Zeppelin – "It all sounded so different". Led Zeppelin had so many new and strange disturbing sounds – somethings that can only be generated by machines. This also ties into the core of Tara's musical universe when she in 2004 bought her first main synth the SCI Pro One, a synth that will always have a special place in her set up. Described as a really approachable and versatile synth – still being used on everything coming out of the ISM dungeons. More recently, among the ones who keep track of Tara and ISM, will almost get the impression that Tara (ISM) is sponsored by Moog, and sure it is true that Tara has been endorsed by Moog, but the fact is, that the affections is mutual. According to Tara the workflow on Moogs is outstanding with their nice integration capabilities, patching with Mooger Foogers, and how it inspires you through intuitive exploration options. Voyager is the work horse, paired with a 104 delay and the Cluster Flux pedal.
Comparing with earlier works of Tara the transformation into ISM represents a big shift in her song writing, at some parts it is even hard to realize that it has actually been written by the same artist. According to Tara this is in large due to her rock background and that her earlier songs were written with a band in mind. ISM, on the contrary, is a much more self-contained approach to music creation. ISM's project "The Silence" started as concepts flying around. The Silence emanated from Maf's search for silence – getting rid of sounds, and through this concept the music evolved. Both Tara and Maf stresses the need for these two parts, music and visuals, to evolve in parallel, such as finding the themes while the script is being made. No part should outweigh the other.
For those into synths, electronic music and music production have most likely not missed the recent opportunity to win a Moog Sub Phatty signed by Tara and Gary Numan. Tara has had the opportunity to work with several of the electronic music pioneers, like Gary, John Foxx and Benge, all famous for their exploration of using machines as their main instruments. Benge came to engage with Tara and ISM when invited to co-write the score for their latest film Zombie 1985. Gary's kids actually played parts in this movie. With common managers and creative links between the different artists Tara has now become an integral part in this team of electro pioneers. More recently this has meant that Tara and ISM have been touring together with Foxx and Numan. For Tara they are all big influences, although Foxx was a much later discovery than Numan. Tara remembers the big impression she got the first time she heard Numan's "Cars" on the radio: "I felt as abducted by aliens, never heard anything like it and I have always been revisiting it". Gary is, according to Tara, an artist that has the capacity to continuously evolve as an artist. Foxx she describes as brilliant in writing lyrics and without going into details she refers to some sort of exponentialism, something quite reasonable relative to the scope and overall direction of I Speak Machine.
Tara and Maf has now finished their European tour, and are now joining forces with Gary Numan for some shows in Los Angeles. In the mean time we will end here with one of ISM's latest tracks on SoundCloud, quite an outsider really – it is a cover of Simon & Garfunkel's track 'Sound of silence'. But Tara is clear on her opinion on this; it is a beautiful song filled with melancholy darkness, and a personal favorite since childhood – dressed for the future through Tara's Voyager and Cluster Flux pedal.
Links: