Emmon
Interview with Swedish electro pop queen Emmon
Stereoklang got an interview with Emmon, real name is Emma Nylén, who has been very active in the Swedish and Scandinavian electro synthpop scene since several years back. She has been dubbed the title "Electro pop queen of Sweden". Now the rumors are hot on the net that there is a new album on its way and Stereoklang caught up with her to ask her if this is true and also took the opportunity to talk about music production, DJ-ing and of course synthesizers, hard and soft. To find out more about her go here >>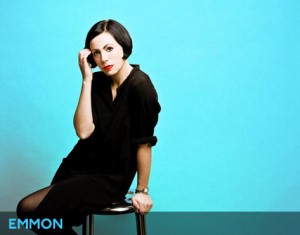 There are frequent rumors that a new album is on its way, true or not?
That is true, and if all goes as planned, the third album with Emmon will be released on Wonderland Records in Sweden in the spring of 2011. "I am just now completing the final mixes to disk." First single "Distance" from the album will be released in March. "In parallel we will head off to Berlin to record a video for single number two, which will be released later this spring."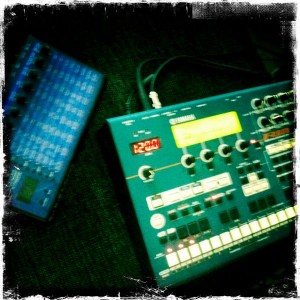 Will we recognize the sound from the previous album, or will it be pretty much the same?
"It will still probably sound very much Emmon but with some new influences. From the responses I received from people who have heard the new material, says the sound is a little darker and harder in the production. All songs emanates from what I think is exciting and inspiring. And since I'm most active in my music making during the darkest time of year so I think even that will to some extent color the music."
Your last album was very much a classic synth pop record with all the right basses and melodies. What do you use in your music production process, the work in the studio and who is involved.
"Trying to describe a creative process is extremely difficult. There is no exact formula for creating music, it usually happens just by itself. For me it's about finding the focus of a mood or feeling that you want to portray and then try to convey this in a good manner.
Previously I have done everything myself during the entire process, from writing songs, record, produce, mix and fix album art."
This time Emmon has chosen to involve Jimmy Monell (mixed the album for the indie-op act Paris some time back). "He is extremely skilled and have worked a long time as an experienced musician and producer. We work very well together and we have the same taste when it comes to music and influences. He complements me incredibly well in many areas and is very easy to interpret what kind of feeling it is that I want to convey with my music and manage to enhance it further."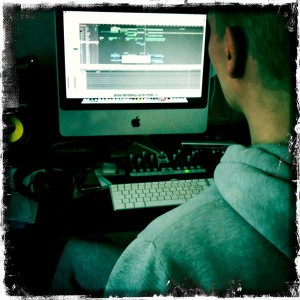 What are your inspirations and how is your relationship to today´s electronic music scene?
"What inspire me the most are movies and pictures. As long as I can remember I have always related my creativity and music to images. A creation of a song probably works in much the same way as when directing the screenplay for a movie sequence. It's all about feel and timing. Currently I am also very keen on horror movies, which probably also is reflected in some of my recent works. The dream would be to ever get the opportunity to make music for a really good film.
I listen to and find inspiration from many different genres of music but of course my heart beats a little extra hard for electronic music. I often seek music that is somewhat dark, and experimental and like bands and artists such as Crystal Castles, Salem, Simian Mobile Disco, The XX, Pj Harvey, The Cure and The Parallax Corporation etc
My vision for the new album has been to create a kind of epic horror film script of warped and mysterious music events while I at the same time wanted to come closer to the music, which once made me want to start creating electronic music."
You have done quite a lot of remixes during the past years. How do you go about making a remix and what are you looking for?
"Above all, I choose to remix material that I like very much and that I think I can add something extra to, providing my own touch. Then I think it's great fun to remix and I believe this is reflected in the results. Before, I thought it was extremely important that all the remixes will be products for the dance floor, but it is nowhere near as important anymore. The most important thing is that you dare to create something completely new and interesting from the material and that it is able to stand on its own. I therefore think it is more fun with remixes that differ considerably from the original song."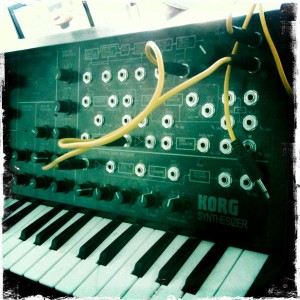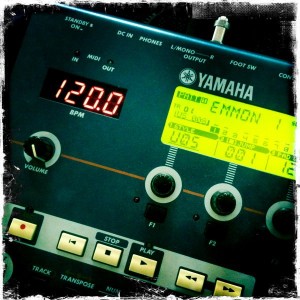 You are also part of the indie-pop band Paris – what is happening on that end?
Emmon tells me that they are currently recording and completing an EP, which will be released during the year. "Meanwhile Matt Smith, bassist in the band, is also building a super studio in Stockholm, which we will probably spend a lot of time in the future."
How much of a hardware versus software girl are you – what will we find in your studio?
"I produce my material at home in a small closet studio. Since this little studio can not contain so much more than one computer, monitors, recording equipment for voice and some synths, for practical reasons I usefully use software to my productions. The two previous Emmon-albums are produced using Cubase on a PC and almost entirely based on software. For the production of the forthcoming third album, I felt that I wanted to try something new, replacing it with a Mac and Logic. I also chose to do more with analog synthesizers, and my favorites are the Juno-106 and Yamaha CS-5. In addition, I use some sounds from the Micro Korg and Yamaha CS1X, who has been with me since I started making music as Emmon in early 2001. Jimmy (Monell) also uses the Mac and Logic. He likes to use MS-20 Legacy, his old groove boxes RM1X and Yamaha RS7000 and mixes with several Wave plug-ins."
As the crowned electro pop queen in Sweden, do you have any other interesting projects in the pipe?
"The focus is now to release the new album and all the work around it and then it goes without saying – get out there and perform as much as possible. Then there are always a lot of different creative projects to take on with making music, music video productions and DJ-ing. DJ-ing is, by the way, one of the most fun things there is and something I do very much. "
Finally – any touring plans lined up?
I hope to play a lot when the new album is released. Perhaps it will be some festival appearances this summer and hopefully a big tour in the fall. I love to play live. My goal is, that it always should be a true experience to see an Emmon gig.