Alphaville releases 2CD set with all 1980's 12″ singles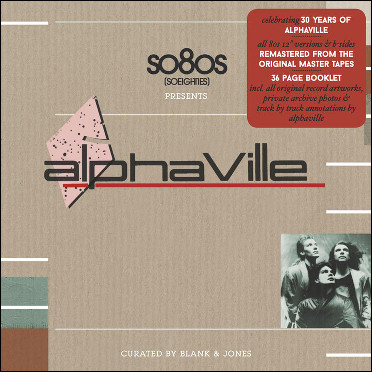 Celebrating 30 years of Alphaville, all 1980s 12″ versions and B-sides have been remastered from the original master tapes and collected on a 2CD set. This new "SO80S" collection is curated by Blank & Jones and features a 36 page booklet including all original record artworks, private archive photos plus track by track annotations by Alphaville.
Note that the B-sides included show an Alphaville experimenting with sounds and structures. You can get this set right here.
Comments