Android Lust – Man Descends – live
Man Descends by Android Lust. Live footage from shows in Denver, New Orleans, and Tulsa during the Viscerex Duplex tour. Audio is a two track mix direct from the board in Denver. Video shot by Alaster Warring.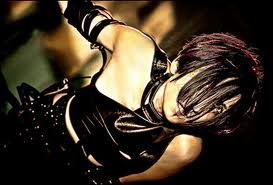 Android Lust is the solo project of Shikhee, that combines elements of rock, electropop, electro-industrial and classical styles into a blend of music that is often described as "electronic and dark". Her fourth album, "The Human Animal", was made available at www.androidlust.com on July 22, 2010, with an official street date of August 10, 2010.
Comments