Bassnectar Explains Dubstep (in under 3 minutes)
Bassnectar laying out the dubstep musical family tree in an interview with MoBoogie (see original here: www.youtube.com/watch?v=BFLe3MEDwv4). My first try making kinetic typography (with some help from prezi).
Dubstep is a genre of electronic dance music that originated in south London, United Kingdom. Its overall sound has been described as "tightly coiled productions with overwhelming bass lines and reverberant drum patterns, clipped samples, and occasional vocals".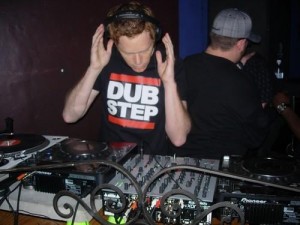 The earliest dubstep releases date back to 1998 and were darker, more experimental, instrumental dub remixes of 2-step garage tracks attempting to incorporate the funky elements of breakbeat, or the dark elements of drum and bass into 2-step, which featured B-sides of single releases. In 2001, this and other strains of dark garage music began to be showcased and promoted at London's night club Plastic People, at the "Forward" night (sometimes stylized as FWD>>), which went on to be considerably influential to the development of dubstep. The term "dubstep" in reference to a genre of music began to be used by around 2002, by which time stylistic trends used in creating these remixes started to become more noticeable and distinct from 2-step and grime. It was labels Big Apple, Amunition and Tempa that began circulating the "dubstep" term.
Comments