Bending and cranking the OP-1
A simple little demo with the Teenage Engineering OP-1 and it's new accessories the Bender and the Crank. There are a lot of things one can do with the Bender and the Crank, and the couple of things here aren't even the most interesting.
The Bender is acting as an "LFO" on the parameters of the Digital synth of the OP-1. The Crank is operating the Endless Sequencer, like a music box.
Screenshot of these quirky little things below: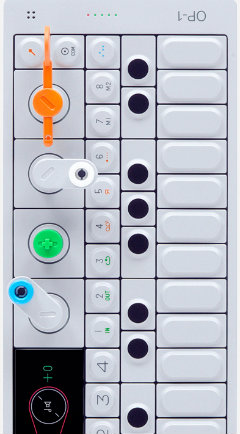 Comments