Captain Kirk (Star Trek) on new EBM act Blackburner album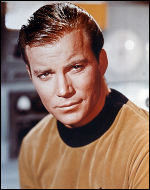 Industrial/EDM/dubstep crossover act Blackburner aka Skyla Talon has just released a new album, "Planet Earth Attack" on Cleopatra/Hypnotic Records. The album features guests such as Star Trek legend William Shatner amongst others. The album also features members of Yes. Quite an eclectic bunch you could say.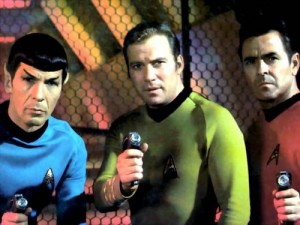 It's the second album for the band so far this year after the April release of "Feel the Burn" featuring electronic pioneer Edgar Froese of Tangerine Dream as well as John Wesley of Porcupine Tree.
Producer/musician Skyla Talon first cut his teeth in music with modern metal band Killingbird in 2000, later joining Scum Of The Earth, the side project of Rob Zombie axeman Riggs in 2005. After touring the US with acts such as Hatebreed and Type O Negative, Talon began experimenting with electronic dance music production, inspired by the new sounds in dubstep and glitch music generated by the likes of fellow metal-head-turned-DJ Skrillex.
Via SL
Comments