Deluxe digi-pack from Foxx
The first 1500 copies of the John Foxx and The Maths release "Interplay" will be housed in a special limited edition deluxe digi-pack. This will include the full lyrics, together with a thorough breakdown of all of analogue synthesizer equipment which was used to create the album. This digi-pack will open out into a mathematical sign, and will feature a number of colour images and graphics, all of which have been designed by graphic artist Jonathan Barnbrook (including David Bowie's 2002 album "Heathen" which featured the debut for his 'Priori' typeface).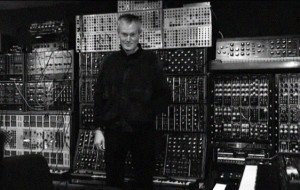 John Foxx and The Maths is the name given to the work written and produced by John Foxx and Benge. Their first collaboration was the digital single "Destination"/"September Town"). These songs were the first taste of the album they recorded at Play Studios in Shoreditch, London. The album would first be released in 2010.
Comments