Dpoint are back
Swedish synth band Dpoint are proud to release their new album "In memory of the voices no longer in our heads"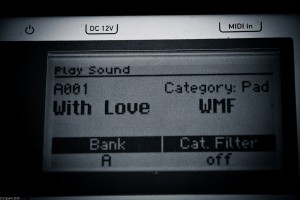 So, in the last shivering minutes of 2010 (it is actually 2011 in some parts of the world already!), Dpoint would like to summarize the year that is soon nothing but history, but also we'd like to take a look at what's ahead of us for 2011.First of all, we'll remember 2010 as the year "we put the band back together"! Although we never quit the band, the Re Union Day Concert in April was our first concert in close to 20 years! An amazing crowd of old and new friends turned up, and it was indeed a Re Union in the truest sense of the word! Robert was stuck in Paris due to the Icelandic volcanoe ash and had to participate via Skype, but hey, this is 2010, and technology is great!

Secondly, we released our first official recordings in 24 years (!) as we released the single Disco Bitch on iTunes and Spotify, and during the summer months, we also created a whole range of new material that during the autumn and winter turned into a full length album.

Also, as a result of the great Re Union in April we hooked up with several old friends from the local synth/electronica/pop scene, which inspired us to go even further in creating new material and exploring new ways to bring our ideas out to the our friends and the occasional fan!

All in all, 2010 may go down in history as the most interesting and exciting year in the long history of Dpoint, so with that in mind, we have a challenge to make 2011 even better! But we need your help to do that, and as a starter, we have three things already planned for 2011.

First, we have the release of our new album, "In memory of the voices no longer in our heads". The album will be available on iTunes and Spotify on January 15, and we are very keen to get your feedback! Secondly, to celebrate the release of the album, we are inviting all our friends and fans to the Virtual Release Event that marks the release of the album. It will be a streamed event, entirely via the internet, and we hope that you will hook up, invite your friends and have a good time with us! There will also be a photo contest together with the release event, so make sure you have your cameras available when it starts! Thirdly, the Re Union Day Concert #2 will take place in April, and that is an IRL event, so make sure you pencil that into your calendars! We hope that we'll be joined by at least one or two more bands, to make it as great as last time!

Well, that's about it. Take care on New Years Eve and make 2011 a great year!
Comments