Elegant Machinery splits up – too bad for the SGA festival
The members of the legendary synthpop act Elegant Machinery part ways.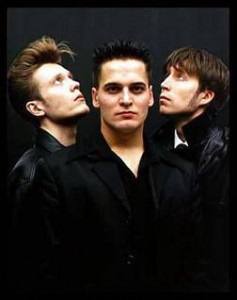 Steven Dornbusch, the bands manager, announced today in a press release that the band are cancelling their show at the upcoming SGA Festival in Stockholm in June. This because the band members will part ways and can't find any solution to continue.
Last year, the band announced that they were working on a new studio album, scheduled for late 2011.
The crew of the SGA Festival are very sorry for this and will try to compensate all guests who attend the festival and wanted to see Elegant Machinery. The band who will replace Elegant Machinery will be announced very soon.
Rumors:
Rumors has it that the band has been troubled by the fact that a member in the band has been politically active in a way that is not in line with the values of the rest of the band members
Comments