Exclusive track with Necro Facility
Necro Facility – Do you feel the same (Henrik Bäckström Remix) by ProgressProductions
Exclusive version of Necro Facility "Do You Feel The Same" remixed by the lead vocalist Henrik Bäckström. A Brilliant clubsmasher….. Previously Unreleased …. until today!!! Enjoy…….
And don´t forget to order the new album "Wintermute"… Released 11 May in Scandinavia and 13th May in Rest Of Europe. (June in North America and July in Russia).
To celebrate the release of the "Wintermute" album by Necro Facility, Progress have decided to release an exclusive version of the track "Do You Feel The Same".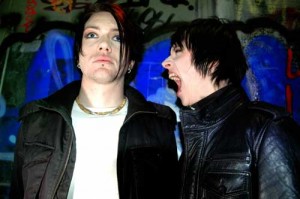 Comments