Free single from Simple Minds – Stagefright
In early October 2010 Simple Minds completed four weeks in London's Sphere Recording studios during which four songs at least were recorded and mixed. The sessions, produced by Andy Wright and engineered and mixed by Gavin Goldberg, resulted in an 8-minute long version of "In Every Heaven" (originally recorded in 1982 during the "New Gold Dream" sessions) and 3 entirely new compositions: "Stagefright", "On The Rooftop" and "Broken Glass Park". 2 of the tracks were to appear in an extensive Greatest Hits compilation to be released – but eventually delayed – in early 2011.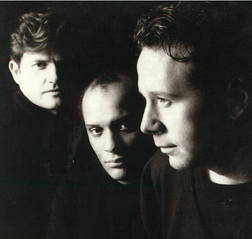 "Stagefright" has now been released as a free download for everyone after it was was made available on the 3rd June 2011 as an exclusive free download for members at Simpleminds.com and fans of the Official Simple Minds Facebook Page. Since then it surfaced here and there as fans spread it around.
The band is currently working on their 16th studio album due to be released in 2012.
Simple Minds – Stagefright by Simple Minds
Comments