The Simple Minds' "Don't You (Forget About Me)" Oberheim synth stab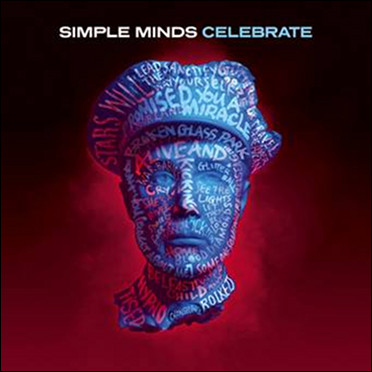 Out on March 25th via Virgin Records is the 2 and 3CD set "Simple Minds – Celebrate – The Greatest Hits" holding with 2 new tracks. The release comes following last year's "X5" boxset and the "5 X 5" tour. The 2 new tracks on this comprehensive overview of 35 years of one of Britain's most successful bands are "Broken Glass Park" and "Blood Diamonds".
Jim Kerr has a rather own way to describe the band's career: "One of the things I'm most proud of is that people say to me what Simple Minds are you talking about? The avant-garde, the art-rock, the pop, the ambient, the instrumental group, the political, the folk, the stadium band? We've been on one hell of a journey. To play all those different styles but at the same time be quintessentially Simple Minds is an amazing thing."
Via SL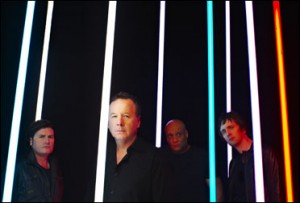 Perhaps slightly more modest announcement than the one from Depeche Mode yesterday, but if you are keen on Simple minds this one might be for you (one might only hope that Greatest Hits means beyond there recent five or six crappy albums, and that they might reach back to their electronic roots):
Simple Minds will be performing their greatest hits live next year on a huge 28 date tour of the UK. Tickets have partially gone on sale right here.
Simple Minds will be releasing their greatest hits collection "Celebrate" in March to coincide with the tour. The compilation will include 2 new tracks.
Simple Minds "Greatest Hits Tour":
March 2013
In early October 2010 Simple Minds completed four weeks in London's Sphere Recording studios during which four songs at least were recorded and mixed. The sessions, produced by Andy Wright and engineered and mixed by Gavin Goldberg, resulted in an 8-minute long version of "In Every Heaven" (originally recorded in 1982 during the "New Gold Dream" sessions) and 3 entirely new compositions: "Stagefright", "On The Rooftop" and "Broken Glass Park". 2 of the tracks were to appear in an extensive Greatest Hits compilation to be released – but eventually delayed – in early 2011.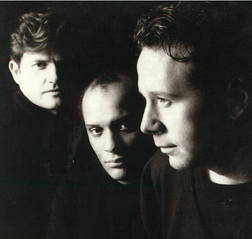 "Stagefright" has now been released as a free download for everyone after it was was made available on the 3rd June 2011 as an exclusive free download for members at Simpleminds.com and fans of the Official Simple Minds Facebook Page. Since then it surfaced here and there as fans spread it around.
The band is currently working on their 16th studio album due to be released in 2012.
Simple Minds – Stagefright by Simple Minds
Simple Minds Feat. Orchestral Manoeuvres In The Dark
Neon Lights
26/11/2009
Amsterdam
Heineken Music Hall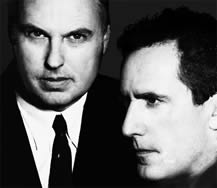 Following their upcoming album "Graffiti Soul", Simple Minds will play seven dates in the UK this December. Adding to the value, OMD will be special guests during the tour.
– Particularly in these times it is vitally important for us to give as much value to our audience as possible, says Jim Kerr of Simple Minds.
He even hints that the bands may play something together.
Simple Minds plan to add more dates and extending it to a world tour, but nothing is official yet. It's also uncertain if OMD will be a part of the world tour.
"Graffiti Soul" will be released on May 25.
I guess it is too much to hope for that some of their really great ancient stuff will be on the playlist, such as:
[youtube=http://www.youtube.com/watch?v=SLwm3djyTwY]
[youtube=http://www.youtube.com/watch?v=hd6riYfLPXk]
Cheers