Heaven 17 on tour in Paris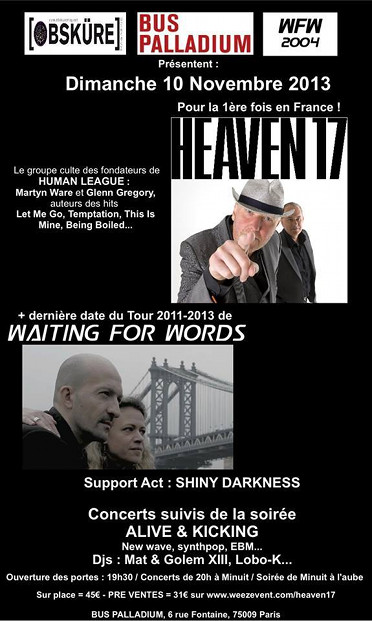 Heaven 17 are to perform for the very first time ever in Paris. Heaven 17, the band of former Human League's Martyn Ware and Glenn Gregory, has actually never performed in France. The french band Waiting For Words will be supporting the band's gig on November 10 at the Bus Palladium in Paris. This date is a unique event for the group and goes with the release of live CD/DVD recorded at Metropolis Studios, London.
Waiting For Words from their side are prepping the release of the double DVD "Live in Paris".
Tickets for this unique event can be purchased right here.
Comments