Help create a remixable cartridge version for your Game Boy Advance
Make sure to support this 😀
And for what reason – of course since we all love Game Boys, and who wouldn´t support an artist with such a dorky Gary Numan rip off album cover LOL
Limitation drives creativity… and let's face it, these old gaming consoles make awesome sounds. That's why I've made my newest album, Destroy All Presets on my Game Boy Advance.

My last album, Beeps and Smudges, was made on an iPhone, mostly using the Nanoloop app. This time around I decided to kick it up a notch and use one of the old Nanoloop carts to compose the bulk of my music on a GBA. Aside from the chiptune beats, I also spiced this album up with homemade synths, circuit bent toys, and my own mix of nerdy/pop vocals.
A music video for "Lava" off of Destroy All Presets, the new album by Doctor Popular (coming on 01/22/2014). Shot in half an hour on my iPhone using the Mixx app (which means linear editing, like shooting on an old VHS tape).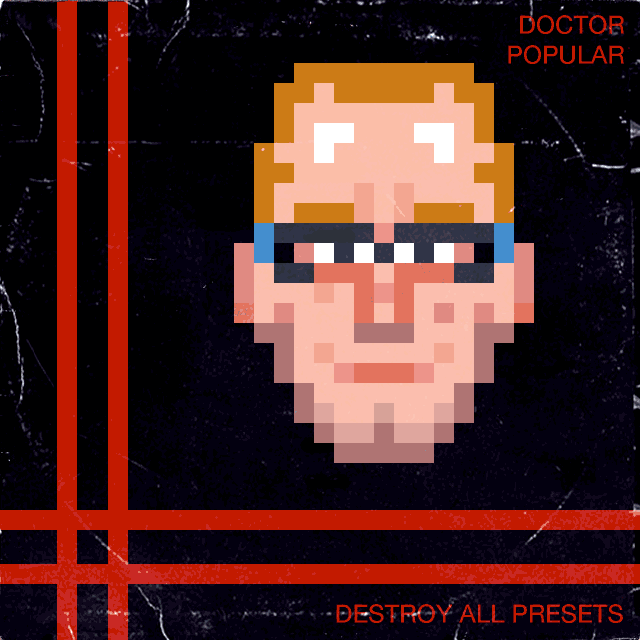 Comments