Make sure to support this 😀
And for what reason – of course since we all love Game Boys, and who wouldn´t support an artist with such a dorky Gary Numan rip off album cover LOL
Limitation drives creativity… and let's face it, these old gaming consoles make awesome sounds. That's why I've made my newest album, Destroy All Presets on my Game Boy Advance.

My last album, Beeps and Smudges, was made on an iPhone, mostly using the Nanoloop app. This time around I decided to kick it up a notch and use one of the old Nanoloop carts to compose the bulk of my music on a GBA. Aside from the chiptune beats, I also spiced this album up with homemade synths, circuit bent toys, and my own mix of nerdy/pop vocals.
A music video for "Lava" off of Destroy All Presets, the new album by Doctor Popular (coming on 01/22/2014). Shot in half an hour on my iPhone using the Mixx app (which means linear editing, like shooting on an old VHS tape).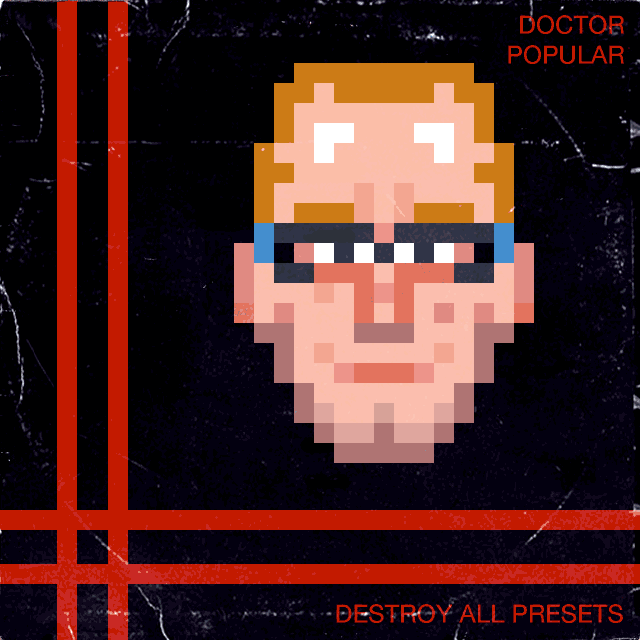 CyberStep presents their standalone portable audio workstation, KDJ-ONE at NAMM 2012 in Anaheim, California.
Features:
The KDJ-ONE is a mobile audio workstation with synthesizer, sequencer, and audio capabilities.
Compact size and battery allow it to be carried and used anywhere.
WLAN support enables quick and wireless integration into any existing production environment.
Multi-touch screen, keypad, and jog dial.
ACIDized WAV support allows time stretching/pitch shifting of audio clips.
Internal synthesizer can also be accessed via external software as a VSTi.
Sonic vibrator
The KDJ-One is priced at $799 without WIFI or $829. Which seems pretty high, but none of our gear came with a sonic vibrator, either.
Check out the details and let us know what you think of the KDJ-One.
Hardware Specifications
CPU – Intel ATOM E640 1.0GHz
Display – 5.0 inch WVGA (800×480) with Multi-Touch Panel
Main Memory -512MBytes
SSD – 4.0GBytes
External Storage – microSD, USB Memory
Battery – Lithium ion battery 2000mAh x 2
Connection – USB 2.0 host x 2, slave x 1, wireless LAN
Audio I/O – Mic/Line in, Line out, Built-in mic
Speaker – 0.5W (0.25W+0.25W Stereo) 120Hz – 20,000Hz, QW Body Sonic Vibrator
Synthesizer
Max. Polyphony – 64 voices
Waveform Memory – 14 MB (Extendable)
Waveform – 240 Types (Multi-Layered)
Oscillator – 2 Units 10 algorithms
Filter – 7 Types
Modulator – 4 Units, 10 Algorithms (Correspondence to Step Modulator)
Num. of Programs – Preset: 200 Voices, 100 Drum Kits, 100 Audio Clips
Max. Audio Volume – 1GB Per Project
Effects – 20 Types, 2 Systems for Each Track, and Master Effect
Sequencer
Tracks / Pattern – 6
Patterns / Song Play – 4
Resolution – 384tick / Quarter Note
Tempo – 40 – 400
Recording Mode – Loop (Real Time) Recording, Step Recording
Score Editing Mode – Piano Roll
Pattern Length – 999 Measures
Song Length – 9,999 Measures
Number of Patterns – 999 Per Project
Number of Songs – 99 Per Project
Data / PC Link
Read – WAV (ACID Format), OggVorbis
Write – WAV (ACID Format), OggVorbis, SMF
DAW Plug-in – VST-i, Audio Unit
OS – Windows XP/Vista/7, Mac OS X 10.5 or later
DOWNLOAD FREE MP3: http://www.mediafire.com/file/araiiyfb86o6hqn/GameBoyMusic.mp3
100% Rhythm Core Alpha. This time I used the lo-fi sounds (mainly Square, Saw and C64 samples) and tried to assemble retro tunes whith many tones and some arpeggio sounds, which personally remind me of my Game Boy childhood. Are you a Lo-Fi Johnny, too?

Amazing: You can play all your patterns (blocks) in realtime and even change the key/mode of your created tunes automatically. LIVE !!!

Thank you very much again for this awesome DSiWare release and keep up the good work, SoftEgg!!!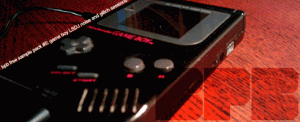 Bedroom Producers Blog has released a free sample pack – Game Boy LSDJ Noise And Glitch Sessions:
Ok, here's a brand new free bpb sample pack. It's called Game Boy LSDJ Noise And Glitch Sessions, and contains sounds recorded from a black Game Boy running LSDJ software. I've created the sounds using LSDJ's awesome synth engine, combined with the built-in pattern editor.
You'll probably notice that the included sounds are much more aggressive than what you'd expect to hear in a standard Game Boy video game, for example. I was going for a glitchy, noisy vibe, and the LSDJ synth engine turned out as a great tool for creating such sounds.
All included sounds are 100% clean recordings of the Game Boy sound output, no post FX added. This is also my first sample set recorded in 24bit.
Specifications:
Contents: 97 audio samples (24bit WAV)
Download Size: 23.6MB (ZIP archive)
Size On Disk: 38MB
Download at the BPB site.
Oliver Wittchow has released Nanoloop Lite (App Store link) – a free version of his Game Boy style music sequencer.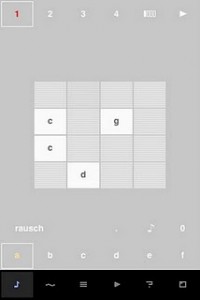 Nanoloop was originally developed for Game Boy (first release in 1999) and is a popular platform for mobile music creation. The new iPhone version presented here follows the same basic structure and design concept but otherwise it is an entirely new program. It does not simulate the Game Boy's sound or other functions but has been fully optimised for the iPhone's capabilities.
Lite Version Limitations:
Projects can not be saved or sent, only the current status is kept in memory. The current project can be exported to the full version (if installed on the same device).
Sample memory is limited to five files.
Otherwise, the lite version is fully functional and shares all features of the full version:
Straight, minimalistic graphical interface
Pattern-based stepsequencer
6 channels, each can be synth or sampler
Song editor with loop function
Synth with envelope, filter, lfo etc
Sample on the fly
Re-sampling
Synth
The simple but powerful synthesizer allows to create a great bandwidth of sounds, including beats, noises, basses and pads. Available synthesis types are:
rectangular wave with filter
FM
LFSR noise generator
Each synth channel is two-voice polyphonic and an additional stereo effect can be applied.
Sampler
Samples of 1 sec length (44 kHz, mono) can not just be used in a drum-machine style, but also be pitched and played as notes.
Samples can be recorded via microphone (iPhone only), headset microphone (iPhone, iPod touch 2nd gen only) and from nanoloop's own sound output.
It sure don't sound good but it is a funny experiment.
This a CV sequencer with an arduino microcontroller. It Sequences the pulse width of the guitar. The idea came from tracking (composing) in famitracker, LSDJ and Goattracker. When you compose for the NES or the Gameboy, there are tons of effects you can choose from to make square waves more complex and interesting sounding.
The Arduino code will be posted on this site in the next couple of days so, check it: http://animal-style.com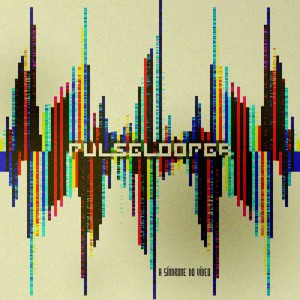 Pulselooper's 4th EP. Five songs written and performed using a DMG Game Boy and a Commodore-64 home computer (both played live and recorded/mixed on ableton live – with the help of arduinoboy/mGB and a MSSIAH cartridge). Music and theme inspired on the motion picture "Videodrome" by David Cronenberg (which, in Brazil, had its title adapted as "The Video Syndrome" ("A Síndrome do Video").
[youtube=http://www.youtube.com/watch?v=rorBOzwR3Tc]
Features:
Dual dual synths: Two patchable virtual synths, with two oscillators each
Drum machine: Four-part drum machines loaded with samples of the virtual synth
Sequencer: 2 synth tracks, 4 drum machine tracks, 16 steps
Effects: Delay, chorus, flanger
Input methods: Touch-control screen with real-time sound control, a keyboard screen, and matrix screen
More than just a piece of software, KORG DS-10 lets you control a "four part drum module, two analog synth simulators, and 6-track/16-step sequencer" with your Nintendo DS's touchscreen.