Herr A and Herr B are back with a new album
The System are back with a new 11 track album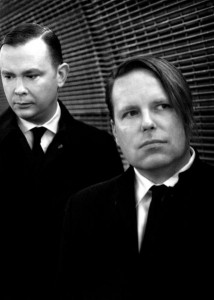 On this album the speech synthesis has been taken to a point where you no longer can tell if it is a human machine or a robotic human singing and the production and the sounds are cleaner, crisper, tighter and heavier than ever before. The melodies are also more beautiful than ever and as usual SYSTEM provides both slow tracks and tracks fit for any electronic dance floor. SYSTEMs roots are still planted firmly in the analogue 80s but with this release they also secure a spot among the more progressive electronic acts of today.
"Circle Of Infinite Radius" is released on January 12th in Scandinavia and ROW countries on January 17th via Progress Productions.
A first taste is available here – "Pitch Black" .
System-Pitch Black by ProgressProductions
Comments