IAMX returns
As previously announced, IAMX return this year with a album "Volatile Times", the fourth studio album, and scheduled for release in March.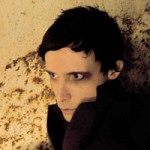 As a pre-release for the new album, the single "Ghosts Of Utopia" will be released. It will be available as a download with exclusive video and remix through IAMX download shop.
The date for the single? February 25th. Here the complete song here below.
IAMX "Ghost of Utopia" New Single from "Volatile Times" by IAMX
Comments