Kraftwerk's Ralf Hütter confirms new album in the making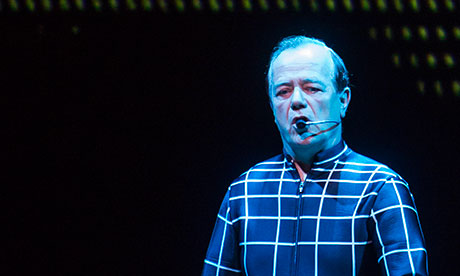 Ralf gave one of his rare interviews when on tour in Australia:
The Catalogue has been more than just a tour, though. Hütter also suggests that it's drawn a line under the band's past.
"Now this is done, one to eight," he smiles. "Now we can concentrate on number nine."
So the long-awaited – and much discussed – new Kraftwerk album, the first in a decade, is definitely on its way?
"Oh yes."
Is there a timeline? Hütter smiles broadly.
"Of course. It's music non stop!"
Excerpt from the interview: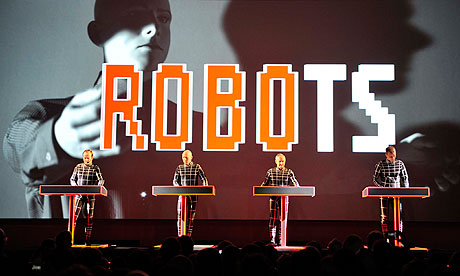 "Nowadays basically Kraftwerk is a space lab: we can land anywhere as long as we have the projectors and the screens." Ralf Hütter, Kraftwerk's co-founder and sole remaining original member, is welcoming me into his dressing room at the Sydney Opera House on the eve of the band's final two performances of their eight show series based around 2009's box set, The Catalogue.
It would be easy to assume that the man behind such cold, precise music would be standoffish in person, yet Hütter is a genial host. His eyes sparkle as he speaks, even as he pauses to find the exact right English word to explain his artistic philosophies. He also looks a good decade and a half younger than his 66 years – a testament to his band's long-time advocacy of cycling, which inspired the 2003 Tour de France Soundtracks.
Tour de France is the most recent album featured in both box set and show, which cover the bands eight album output. Performing in just a handful of other cities – New York, London, their hometown of Dusseldorf – each album, from 1974's Autobahn onwards, has been presented from start to finish and accompanied by with eye-popping 3D projections and surround sound. The response has been rapturous.
Comments