New album with Dave Gahan and Soulsavers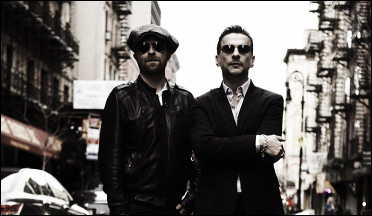 Dave Gahan and Soulsavers are planning a sequel to "The LightThe Dead See" album which was released in 2012. The follow up album will be out by end of 2015.
More news when it gets confirmed.
Soulsavers (also known as The Soulsavers Soundsystem) are an English production and remix team composed of Rich Machin and Ian Glover. To date, the duo has released 4 albums: "Tough Guys Don't Dance" in 2003, "It's Not How Far You Fall, It's the Way You Land" (with Mark Lanegan and others) in 2007, "Broken" in 2009 (again, with Lanegan and guest vocalists), and "The Light the Dead See" (with Dave Gahan of Depeche Mode).
Comments