New album with Ultravox in the making – Brillant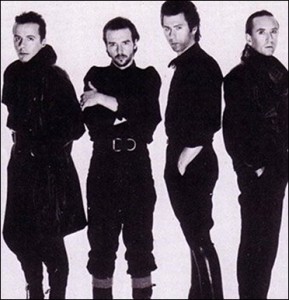 EMI announce the return of Ultravox with their first studio album in 28 years. Following on from the sold-out "Return To Eden" reformation shows in 2009, the classic Ultravox line-up has recorded a 12-track collection of brand new songs, "Brilliant", which will be released on May 28th ahead of a full UK tour in September and October.

Emerging from the new wave and electro scenes of the late 70's, Ultravox fashioned a form of electronic rock music that was uniquely powerful and delivered massive hits through the 1980's such as "Hymn", "Dancing With Tears In My Eyes", "The Voice", "Reap The Wild Wind", "Love's Great Adventure", "We Came To Dance" and of course the timeless and atmospheric "Vienna". Full details of the album will be revealed soon along with the thirteen-date tour they will be embarking on later this year.
Ultravox is the quartet Midge Ure, Billy Currie, Chris Cross and Warren Cann.
The tracklisting for "Brilliant" is as follows:
Live Again
Flow
Brilliant
The Change
Rise
Remembering
Hello
This One
Fall
Let It Lie
Satellite
Contact
Enjoy
Comments