New EP with Foxx and Hulkkonen, featuring remixes by David Lynch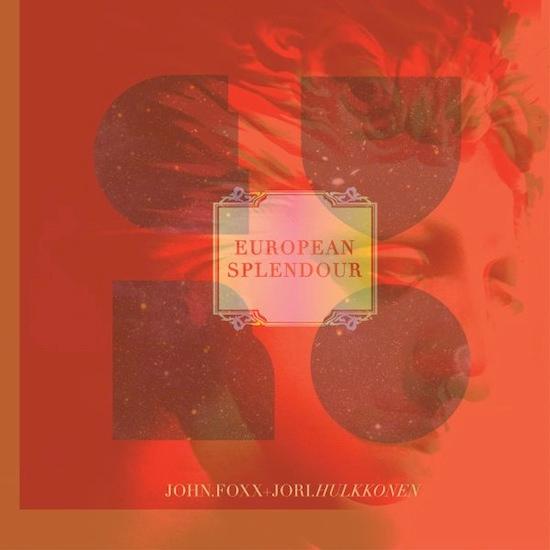 John Foxx and Jori Hulkkonen, the prolific Finnish electronic producer and DJ, have a collaborative EP, European Splendour, on the way on August 19 via Sugarcane Recordings.
If that wasn't good news enough, it's set to feature two remixes by none other than David Lynch (whose own LP The Big Dream is out next Monday, July 15). And for a record already heavily laden with big names, for good measure they've got Jonathan Barnbrook, designer of Bowie's The Next Day cover and frequent Foxx associate, on artwork duties (which itself features a sculpture by Foxx. Blimey, this is getting a bit much now…) – have a look at the vinyl cover above, with the CD sleeve below.
It's Foxx and Hulkkonen's third collaboration, following the singles 'Dislocated' in 2005 and 'Never Been Here Before' in 2007, and has its genesis, "when John Foxx And The Maths played a live show at the Roundhouse in London with me supporting as a DJ – and I also ended up on stage to play on John's song, 'Underpass'," says Hulkkonen.
Conjuring an image of wonderful simplicity, Foxx explains that it's: "[a] Lynchian love story set against the background of a convulsed Europe – where New York is the capital of France, Rome has moved to Manhattan and declared itself a republic, and New Neon Blackpool has outstripped Las Vegas and London as the playground of Sino-Russian oligarchs. It's based in a Eurozone where dark forces insinuate the cafes, alleyways and penthouses."
Comments