New material coming from EBM pioneers Die Krupps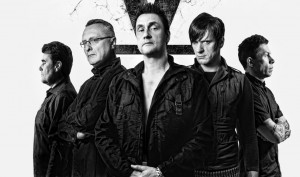 The German EBM and industrial-pioneers of Die Krupps have announced that a new album will be released in September 2015 via SPV Records. The title of the album will be "V – Metal Machine Music". The band also underwent some line-up changes, recently 2 members were added: permanent drummer Volker Borchert (who played in Die Krupps already before) and live-guitarist Steve Roemhild (ex-Warpath).
The band also announced a European tour in september 2015, supported by Red Paintings and Janosch Moldau. During this tour a live CD/DVD of the previous "The Machineries Of Joy" tour will be available.
Comments