New material from Röyksopp coming soon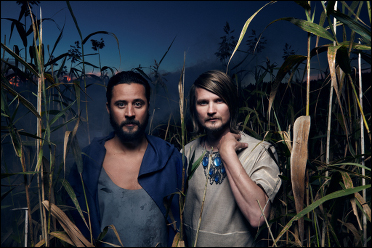 On December 16th the Norwegian electronic duo Röyksopp will present "Running To The Sea", their first new single since 2011. "Running To The Sea" features vocals by Norwegian artist Susanne Sundfør. Note that it was Sundfør who also collaborated with the band in creating a cover version of Depeche Mode's "Ice Machine". The singing on the b-side "Something In My Heart" is provided by Jamie of The Irrepressibles.
With this new single the duo Svein Berge and Torbjørn Brundtland offer an insight in what to expect from their 5th album. "Running To The Sea" will be released on Röyksopp's label Dog Triumph, via Wall of Sound and Cooking Vinyl in the UK.
Comments