New Order's new album Lost Sirens – all that did not make it on their previous release
Epic track from the new Joy Division/New Order compilation.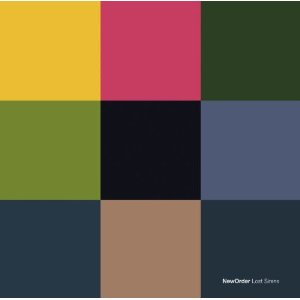 New Order will release the left overs from the recording sessions for the 2005 release "Waiting for the Sirens' Call". The album, "Lost Sirens", will be released as an 8-track vinyl/CD. Expect it to hit the stores in December via Rhino Records. You can order it right here on Amazon Japan. Only one of the 8 tracks have been released so far: "Hellbent" which was included on the recently released "Total" compilation.
The vinyl was mastered by Frank Arkwright who previously worked on the recently released Smiths box set.
Via SL
Comments