New single to promote old stuff from old boys
"Together" is the title of the new Pet Shop Boys single, another collaboration with Xenomania. It's in 5/5 waltz beat, and is a catchy little number made to promote their new compilation "Ultimate", out since November 1. The single is out now in digital form and the physical release is on November 29.
The "Ultimate" special edition's DVD includes BBC TV performances and their concert from Glastonbury this year.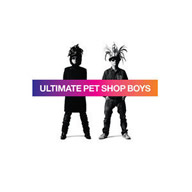 Comments