signals from space – teaser for upcoming soft synth
Uploaded by AnalogueSolutions on Jan 27, 2012
recently declassified footage from former USSR
Feel free to guess and leave your thoughts on what Analogue Solutions are up to
Cool video anyhow

And here's some more associated stuff from Analogue Solutions: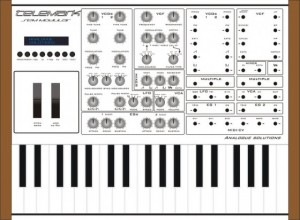 Telemark is a Oberheim SEM inspired synth like the Anyware Tinysizer, the Semtex XL and the Analogue Solutions Semblance are…
now, there's a keyboard version – or well – this is some rendered graphics – maybe triggered by Minibrute and other new synths? they all know, we want to play? a good thing! maybe consider there's 3 and 3.5 octave keyboards as well, but for a mono synth it's not a bad thing, hope there will be octave switches, because it's quite hard to play just 2 octaves without having those switches easy to press while playing and maybe also playing another synth (at least I'd think so).
Comments