August 7, 2015 · Posted in
Uncategorized
·
Comments Off

on New video from Leftfield teaming up with Sleaford Mods
Taken from the Leftfield album Alternative Light Source, out now via Infectious Music
iTunes: http://smarturl.it/altlightsourceiTunes
Vinyl: http://smarturl.it/altlightsourcevinyl // CD: http://smarturl.it/altlightsourceCD
Tour dates and tickets: http://www.leftfieldmusic.com
Video directed by Ewan Morris and Casey Raymond
Produced by Riff Raff Films Limited
March 26, 2015 · Posted in
Uncategorized
·
Comments Off

on New material from Leftfield – Listen now
Leftfield have announced their new album and put out a track on SC  for the new album 'Alternative Light Source'. The usual 'pre-order it now and get a track immediately' offer is on.
The band is playing what passes for a UK tour these days, with live dates in June for Bristol, London, Manchester, and Glasgow. Head to http://www.leftfieldmusic.com for tickets and more information.
May 17, 2013 · Posted in
Uncategorized
·
Comments Off

on Leftfield returns after 15 years of silence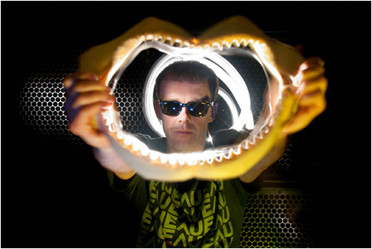 For the first time in 15 years, electronica pioneering act Leftfield is recording new material that will be heard for the first time when Leftfield will appear at The Playground Festival the 7th June at Brixton Academy. Says Neil Barnes: "A lot of people were bugging us to make a new album, so I thought, 'Sod it, yeah alright'. So that's what I've been doing the last two years. I'll probably play some new stuff in my set when I play Brixton."
Other bands playing at the festival are:
SQUAREPUSHER – LIVE / LEFTFIELD / GARY NUMAN- (Full band LIVE) / DIGITALISM- LIVE / [UNKLE]- James Lavelle / VITALIC – LIVE / BOOKA SHADE- LIVE / JAMES ZABIELA / THE ORB – LIVE / JUAN ATKINS + MODEL 500- LIVE / DERRICK MAY / KEVIN SAUNDERSON / KAVINSKY / CASSIUS / PANTHA DU PRINCE- LIVE / TOKIMONSTA / CRAIG RICHARDS / X-PRESS 2 / JOHN FOXX & THE MATHS / WOLFGANG FLUR [ex Kraftwerk] / NATHAN FAKE / LUKE VIBERT / LUKE SOLOMON / BODDIKA / DEADBOY / KRYSTAL KLEAR / NO ARTIFICIAL COLOURS / FANTASTIC MR. FOX / OM UNIT / WILDKATS / SEVERINO / DAN BEAUMONT / LUKE UNABOMBER / WHYT NOYZ / MOLO / THE NINETYS / DAKTYL / FLECHETTE / CHARLIE TRAPLIN / MAXX BAER / TEMPLA
In other words, a great line-up for the electronic music fans. Leftfield is a British electronic band which formed in 1989 in London, England and until recently consisted of Neil Barnes and Paul Daley (formerly of The Rivals, A Man Called Adam and the Brand New Heavies). Note that as of now Daley is no longer involved in the band and is instead focusing upon his solo career.
The duo were hugely influential in the evolution of electronic music in the 1990s and were notable for their use of guest vocalists in their electronic music. Among the more prominent were Toni Halliday, on "Original", Johnny Rotten on "Open Up", Djum Djum on "Afro-Left" and Earl 16 and Cheshire Cat on "Release the Pressure".
Via SL Mag