The Blackbird Diaries by Dave Stewart (Eurythmics)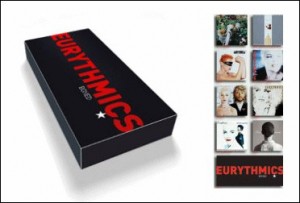 Out on June 24th via Suburban is "The Blackbird Diaries" a new project from Eurythmics co-founder Dave Stewart. "The Blackbird Diaries" features all new material, including a co-write with Bob Dylan as well as duets with Stevie Nicks, Martina McBride and Colbie Caillat.
A documentary about the recordings of "The Blackbird Diaries" is also to be released. The band's final releases were on 14 November 2005 when the duo's label, RCA, re-released their 8 studio albums in remastered and expanded editions featuring rare B-sides, remixes and unreleased songs.
The remasters were made available separately with expanded artwork, and also together in a collector's box set, entitled Boxed. However, the 1984 soundtrack album "1984 (For the Love of Big Brother)" was not included in this re-release campaign as Virgin Records holds the rights to that album.
Comments