Check out the bass line in this song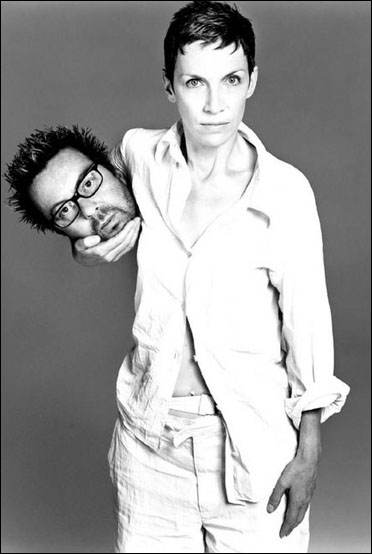 Annie Lennox and Dave Stewart will perform as a duo for 'The Night That Changed America: A Grammy Salute To The Beatles'. The event will be taped at the Los Angeles Convention Center on Jan. 27, a day after the Grammy Awards. The special will air on CBS on Feb. 9 — exactly 50 years after the Beatles made their U.S. debut on The Ed Sullivan Show. An estimated 73 million (!!) viewers tuned in in 1964 to watch the event.
The reunion is probably just a one shot. The last new material from the duo dates from the band's 2005 best-of disc featuring a couple of new songs.
The title track from 1983's Sweet Dreams (Are Made Of This) album has one of the most instantly recognisable synth riffs around. There have been many different theories about the synths used on it, but the consensus seems to be that either an Oberheim OB-X was used for both the left and right riffs, or perhaps a Juno-6 and Roland SH-09 for the left and right channel riffs, probably sequenced using a Roland CSQ-100.
I guess asking Eurythmics themselves wasn't an option 😀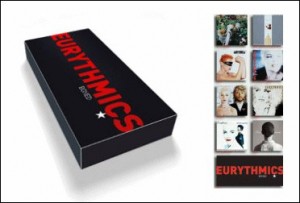 Out on June 24th via Suburban is "The Blackbird Diaries" a new project from Eurythmics co-founder Dave Stewart. "The Blackbird Diaries" features all new material, including a co-write with Bob Dylan as well as duets with Stevie Nicks, Martina McBride and Colbie Caillat.
A documentary about the recordings of "The Blackbird Diaries" is also to be released. The band's final releases were on 14 November 2005 when the duo's label, RCA, re-released their 8 studio albums in remastered and expanded editions featuring rare B-sides, remixes and unreleased songs.
The remasters were made available separately with expanded artwork, and also together in a collector's box set, entitled Boxed. However, the 1984 soundtrack album "1984 (For the Love of Big Brother)" was not included in this re-release campaign as Virgin Records holds the rights to that album.
A live cover of the track The Model by Kraftwerk. Performed by Hyperdust – James Bragg at a small musical gathering in a pub in Bristol UK. I've just bought myself a new synth – Mopho by Dave Smith instruments. Very pleased with it – small, great sounding, well feautured, very easy to control live. People seem to respond very positively to early 80's electro covers – they don't get performed often. I might try some Numan next time.
Hyperdust joined by the excellent singer, Joy O'Lena Hyde — performing a live cover of Sweet Dreams by The Eurythmics. At an open mic night called Musically Inspired in the Halo Cafe, Gloucester Road, Bristol UK. I've just bought a new synth which I am very pleased with — Mopho by Dave Smith Instruments. He invented so many classic synths including the legendary Prophet 5.