The lost Yazoo track – Get set – reappears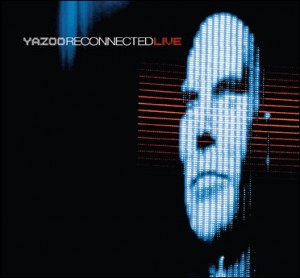 It's been a long time coming (almost 30 years!) but the Yazoo track "Get Set" is finally getting an official release as it features as an exclusive bonus track on pre-orders for the iTunes release of "Reconnected Live". The previously unreleased and much sought after "Get Set", was originally recorded in 1983 and used as the theme to the BBC Children's TV show "Get Set For Summer". Order it right here.
Recorded live in Summer 2008 it features classic tracks from Yazoo's albums "Upstairs At Eric's" and "You And Me Both", including "Only You", "Don't Go", "Situation" or tracks such as "Nobody's Diary" which are performed live for the first time ever.
Teaser below:
Yazoo – Reconnected Live (sampler) by MuteRecords
Comments